ORBIS WORLDWIDE MONEY TRANSFER AND INVESTMENT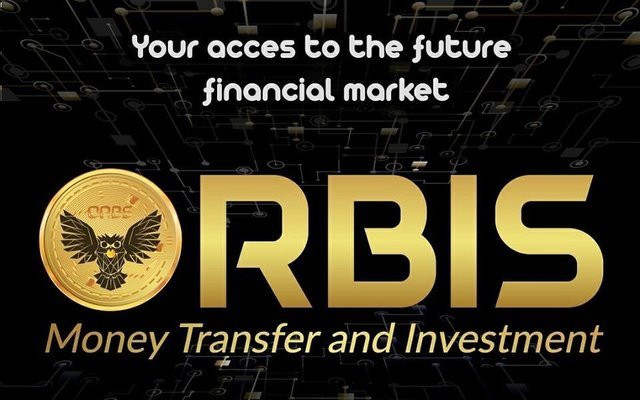 Introduction
The vision of our team is "creating a new worldwide financial branches, based on blockchain decentralized technology". Orbis comes with a fast, easy and cheap concept of financial transactions, investment and marketing services which aims at delivering user friendly services through intelligent marketing in all social classes.
It is a known fact that approximately 4 million users are using cryptocurrencies on a daily basis and the number is still growing each and every day and expected to exceed 300 million by the year 2030. Orbis ecosystem aims at providing a platform to enable the user to trade cryptocurrencies on a 24-hour basis, either through online as we have known or in-person at an Orbis branch near the users. Orbis aims to be best in satisfying all the users now and has they expand as well.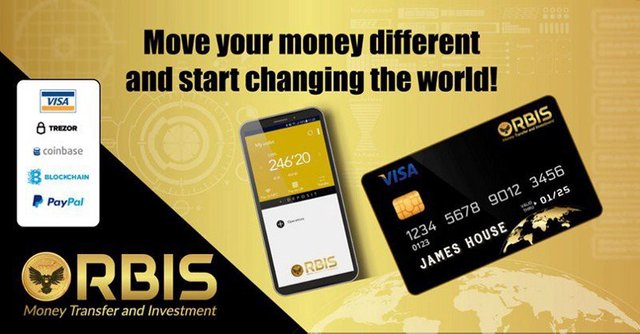 What Orbis does;
Orbis will provide innovative transfer, payment and investment services using blockchain and cryptocurrency token. This ecosystem will operate successfully on both mobile and computer software to make it easy for the users to use and transaction with lots of conveniences, it also involves the use of self-services machines and as well as personal smartphones and computer with a good internet access.
Orbis offers payment methods using NFC mobile technology and also debit cards offered by Orbis will definitely be best option in reducing the flow of cash money from the market
The company also offer as a free wireless points of sale with will help the small traders, entrepreneurs, self-employed, small as well as big business owners and all other users, receive payment for their services and products
Orbis intend to open physical branches all around the world in other to enable the users access the self-service ATM machines and also a reality customer service desk that assists customers and automatic provide monetary deposit, withdrawal, transfer, payment, investment and other customer care services. This is a new innovation and also to correct many problems of only virtual services offered by most of the cryptocurrency projects like bitcoin, Ethereum, Riple, litecoin and many others.
Solutions provided by Orbis:
There have been lots of problem existing in the crypto market right now and needs to be addressed and corrected. Orbis intends to proffer solution to the following problems;
Orbis aims at eliminating the high fees and costly barriers to entry through the removal of 3rd party intermediary services, this will reduced the high cost incurred by the users and also delays in transaction
Orbis intends enable self service and no imposed limits to make trading easy for the user both new and existing.
Also the removal of complicated paperwork and bureaucracy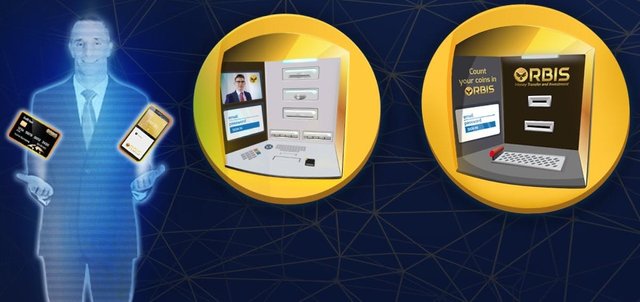 Attributes of Orbis:
Orbis system posses seven (7) attributes to enable them provide utmost services to its users. These attribute includes;
i. Accessibility: this involves making the money transfer service to all users both the rich and the poor and also experts and new users
ii. Confidentiality: this involve keeping users information and documents provided during transaction safe and also avoid theft too.
iii. Cost and transparency: a lot of users want a transfer services with no fees, attractive exchange rates and also transparency in the transaction dealings
iv. Ease of use: Orbis platform is easy to use and can be accessed online or at Orbis branch near the users
v. Safety: ensuring safety of the users is also at important attributes of Orbis
vi. Speed: speed in the services provided
vii. Transaction convenience: making transaction convenient for the users
For more information;
Website- https://orbistransfer.com/
ANN- https://bitcointalk.org/index.php?topic=3844192.0
Whitepaper- https://orbistransfer.com/downloads/Orbis-White-Paper-2.pdf
Twitter- https://twitter.com/OrbisToken
Facebook- https://facebook.com/orbistoken
Instagram- https://www.instagram.com/orbis_token/
Telegram- https://t.me/orbisgroup
Author's details:
Bitcointalk profile: https://bitcointalk.org/index.php?action=profile;u=2392077
Twitter: https://twitter.com/harjiy
Facebook: https://www.facebook.com/olasunboajibolas
Telegram: @harjiy