OOOBTC is reliable Exchange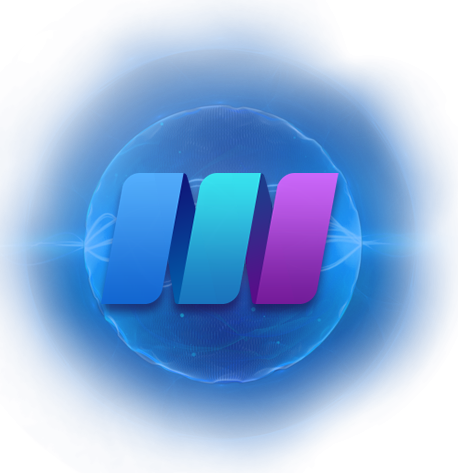 The advent of new crypto exchanges is no longer a novelty for users and investors of the crypto industry. All working tools mechanisms and benefits are similar between different crypto exchanges. In 90% of cases crypto Exchange does not differ among themselves-all offer cold purses, purchase orders-sale, convenient interface, listing only the most popular coins and coins with high capitalization. Large crypto exchange is not interested in listing only the coins appeared-it does not allow the market perfect and unique, but so far little known projects. This restriction does not allow the beginning of blockchain projects to become participants of the crypto economy and does not give a chance for successful financial and technological growth.
  This is the unique new successfully launched Crypto exchange of the
OOOBTC
. In addition to its convenient functions and technologies, OOBTC has expanded the listing of coins presented on its platform. In addition to the most famous and popular coins introduced to its users those coins that entered the market and have not gained high popularity among the participants and users of the crypto industry.
In addition to the listing of little known coins, OOOBTC provides its users with:
• OOOBTC supports different types of languages: English, Chinese Traditional, Korean, Japanese, Russian, Chinese Simplified, Arabic, and Indonesian.
• Simple and intuitive interface.
• Fully customizable interface with interactive graphs and indicators.
• Low trade commissions.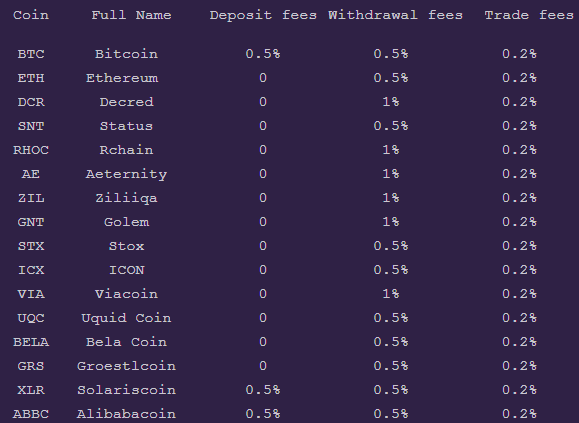 • OOOBTC has its own OBX token. This token is used to pay for the Exchange Commission. This token is presented on three exchanges. This token is also used to reward participants in bounty and Air-drop companies.
• Accounts with initial verification can withdraw funds not exceeding the amount of 0.4 BTC. Accounts with full verification can withdraw amounts up to 100 BTC.
• Presence of own purse for storage of those coins which are presented on the stock exchange.
• The possibility of listing new coins on the stock exchange, if a certain number of users of the exchange want to see this coin on the platform.
---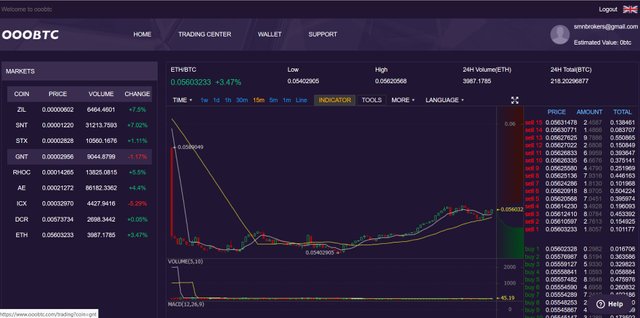 OOOBTC Trading platform offers its users a choice of rare altcoins and already working successful trading platform with advanced features, which makes it quite attractive for participation in the cryptoeconomy. Users also pay attention to the low size of commissions when trading and withdrawing their funds, which makes trading on the exchange more profitable.
You can know more about OOOBTC here:
---
Author: LukyInvest81
Bitcointalk: https://bitcointalk.org/index.php?action=profile;u=1361252
Telegram: @Alive29
OBX Address: 0x5f1d0e45e2711b90c65e0cd8643244b0bb718b10