A NEW ERA IN MARITIME TRANSPORTATION: BLOCKSHIPPING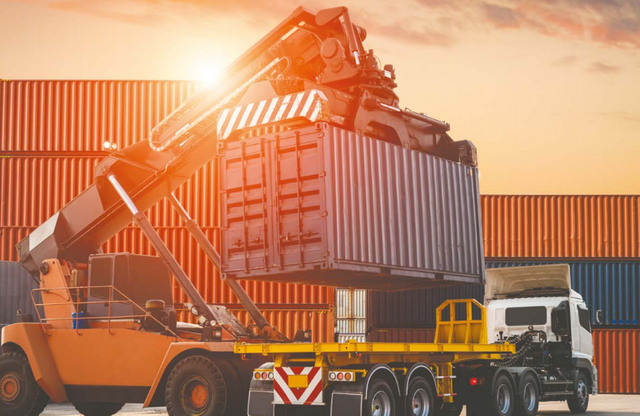 Introduction
Since the beginning of the transportation sector, maritime transport, which is most widely used in the process of day-to-day, is preferred because of the lower costs. In addition to being cost-effective, it also has many advantages. Loaded weighted can be safely transferred. In other words, all sensitive and non-sensitive goods can be transported by maritime transport.
With over 80 percent of global trade by volume and more than 70 percent of its value being carried on board ships and handled by seaports worldwide, the importance of maritime transport for trade and development can not be overemphasized. Container transport is a very important part in the maritime transportation. In terms of value, global seaborne container trade was valued at around 12 trillion U.S. dollars in 2017. While the quantity of goods carried by containers has risen from around 100 million metric tons in 1980 to about 1.7 billion metric tons in 2015, vessels have likewise increased their capacity.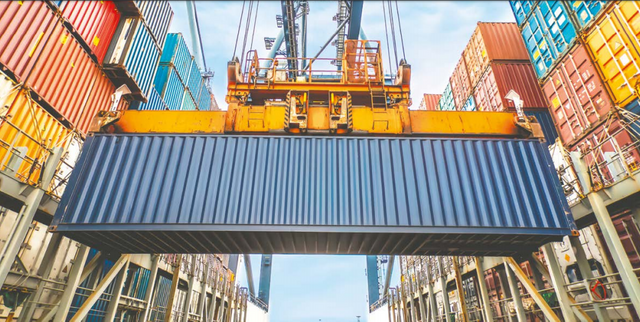 Problem
Despite having such a large commercial volume, there are still some major problems in the industry. These can be referred to as overcapacity, low freight rates in general, security threats coming on the way during transport, and increasing threats to environmental pollution in parallel with transport.
Apart from these considerations, we can see that there is no unity between operators, carriers, ports, terminals and transport companies in container transportation and there is no specific regulation.
Considering the capacity of the trillion dollars in the industry, it is also clear that the regulations to be made about the organization of the operation in the sector will express the great economic value.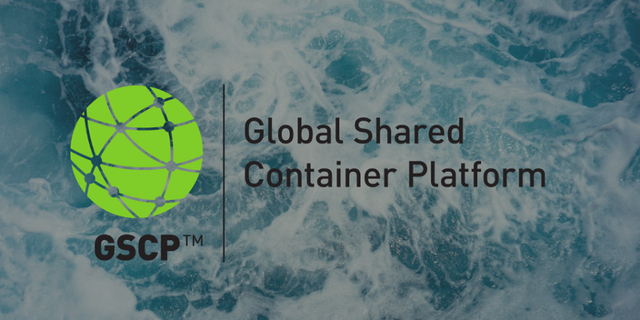 What is Blockshipping GSCP? What Solutions Does It Offer?
Blockshipping is a Danish maritime company and has emerged as the name behind the Global Shared Container Platform - GSCP initiative.Blockshipping is based on a real Nordic company established in 2017. In addition, this platform is already financed by the Danish Maritime Fund.
Around 27 million containers worldwide are moving instantly, and the GSCP Platform plans to organize them by tracking them on a single platform with real-time location data. Thus, instantaneous data will be obtained with IOT technology and more effective transfer plans will be created for the containers.
With the transparency of block-chain technology and the recording of data, it is possible to keep track of what is in the container and in what position it is going to be recorded and never disappear.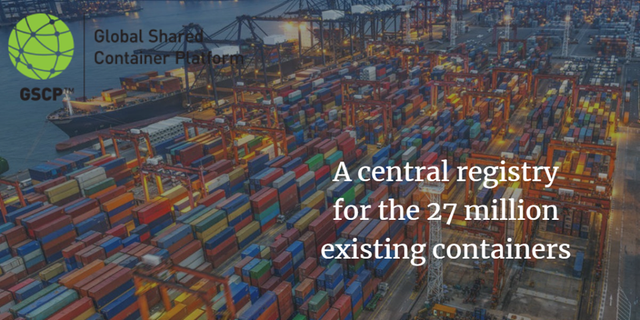 The GSCP Platform aims to organize approximately 16 million of its 27 million containers within 3-4 years, bringing 60% to the project. Thus, a global productivity target of $ 5.7 billion per year has been set. However, they are aiming to reduce carbon dioxide emissions by 4.6 million tons per year by creating more efficient transfer plans.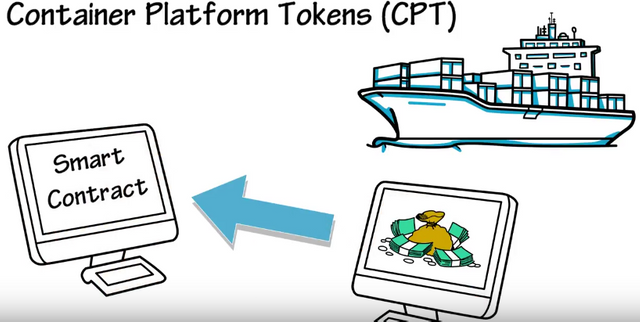 Token Model
Two different token models will be applied for GSCP operation.
CCC (Container Crypto Coin) is produced for those who want to invest within the platform. It will not be possible to swap directly with CPT token. A total of 50,000,000 CCC tokens will be produced. In the ICO process, 42,500,000 units will be sold. 1 CCC Token = 0,62 USD. Token sales will continue from 14 May to 31 August 2018.
CPT (Container Platform Token) is created for the platform users. Transfer fees etc. all payments will be made with CPT. For example, when a transport operation is successfully completed, smart contracts will be completed and the company will automatically be paid in CPT token. 1 CPT token = 1 USD will be processed. It will be produced as needed and there will be no total production limit.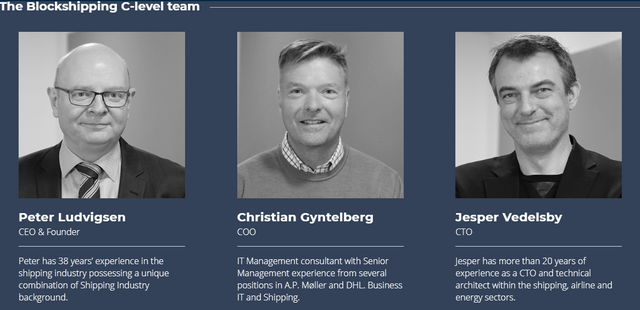 Team
PETER LUDVIGSEN, the founder of the platform, has 39 years of experience in maritime transport. Like Maersk Line, Ludvigsen has a long-standing career in the world's biggest maritime brands. In addition, other team members have considerable experience in maritime, information technology, software, and blockchain fields.
Result
The Blockshipping project is a very successful project that sees the problems in the maritime industry and seeks to solve these problems. You still have time to take part in this project. Please visit the links below.
It is a review based on platform / project related sources, not investment advice
Website : https://www.blockshipping.io
Whitepaper :https://www.blockshipping.io/wp-content/uploads/2018/02/Blockshipping_GSCP_ICO_White_Paper_public.pdf
Github : https://github.com/Blockshipping
Reddit : https://www.reddit.com/user/blockshipping
Vk : https://vk.com/blockshipping
Twitter : https://twitter.com/Blockshipping
Telegram : https://t.me/joinchat/HWi2Gw9VvUw1U5lZObNS2w
Facebook : https://www.facebook.com/blockshipping
Btt :https://bitcointalk.org/index.php?topic=3043786.msg31330662
Pinterest : https://www.pinterest.dk/blockshipping
Medium : https://medium.com/@Blockshipping
Instagram :https://www.instagram.com/blockshipping
Author:
BTT Username: altcoinn
BTT Url: https://bitcointalk.org/index.php?action=profile;u=2091958