BLACK INSURANCE – A PARADIGM SHIFT IN INSURANCE INDUSTRY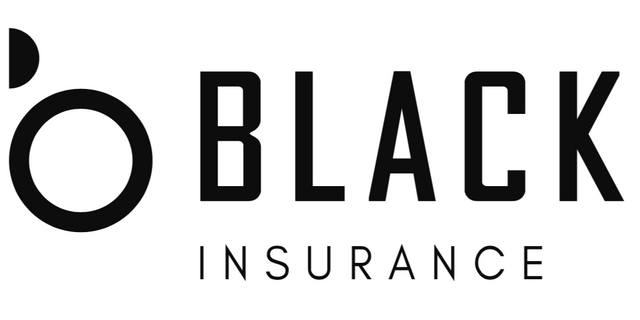 Hello my friends, in this article I would like to examine for you the Black Insurance project, which will create a revolutionary ecosystem in the insurance industry.
Black Insurance is a blockchain based digital insurance company which was founded in Estonia. It is a project that will meet insurance entrepreneurs with capital. Using blockchain technology, it aims to provide transparency, cheapness, equality, and justice in insurance transactions.
Currently, there are three important parties in the insurance chain: customers, capital owners, and insurance entrepreneurs. Today's insurance industry cannot meet expectations of all three parties in real terms. In fact, we can examine these expectations basically under three headings:
1- Insurance entrepreneurs want innovative products to be marketed. Unfortunately, this can not be achieved. In the present situation, the insurance industry has become inoperable with excessive bureaucratic operations, which have been going on for years.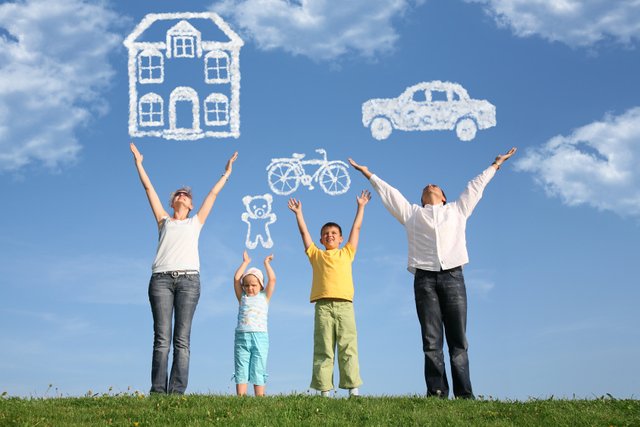 2- Customers are in the desire that the insurance service fully meet their needs. However, this expectation is not fully met by contract tricks in the current situation. New risks are also naturally emerging in the framework of new developments and changes in our world. However, the insurance industry can not properly perceive these new risks and develop appropriate opportunities and insurance activities.
3- It can not be achieved because of the fluctuations experienced while the capital owners are in need of having a fixed ROI (return on investment) from the insurance portfolios.
On the other hand, there is no opportunity for small and medium-sized investors to invest in insurance sector other than institutional investors. The pie is shared among big companies. This inequality constitutes a monarchical order in the insurance industry.
4- In the insurance industry, it is a fact that no one is happy because of the high transaction fees and taxes.
What is "Black Insurance"?
The Black Insurance Project suggests solutions for all the problems in the insurance industry that I mentioned above. It has shaped its own ecosystem to completely eliminate these problems. With Black Insurance, small and medium investors will be able to invest in insurance businesses. Insurance entrepreneurs can establish a virtual insurance company with Black Insurance, which can access the necessary capital funding and start to sell innovative insurance products. In the present case, such a start-up attempt can take 2 years to go through on the market, but thanks to Black Insurance and the blockchain it has built up, it will be achieved in as little as 2 months.
Black Insurance will also enable customers to take advantage of new insurance products in compliance with their current needs. In addition, the insurance transaction fees will be lowered seriously. On the other hand, the insurance options will expand for customers since the number of different insurance enterprises will increase.
Among Black Insurance's opportunities for investors, there is the ability to create insurance funding through union with other investors which ensures them not to need too much capital. Thus, small enterprises will be able to compete with big insurance companies.
How Does "Black Insurance" Work?
Initially, entrepreneurs list insurance products on the platform. Investors can share their own capital to different insurance products which are listed. All activities will be carried out automatically through smart contracts on the blockchain, where everything is predefined, without any intermediary. Revenues from insurance partnerships will be automatically distributed to token owners.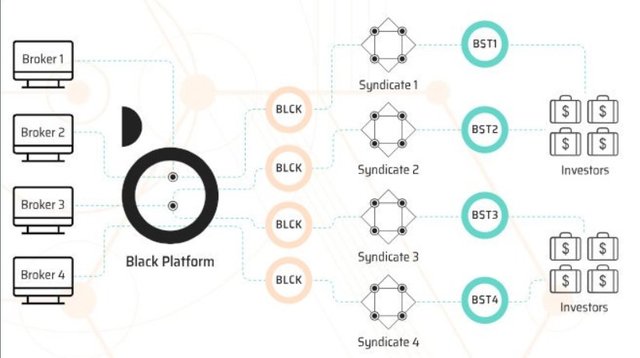 The project will offer a very broad portfolio in terms of insurance investments. Indeed, we can understand this with the following example. In the case of the cryptocurrency market, there is no serious attempt to insure crypto accounts, despite the fact that the industry is growing fast and the cryptocurrency accounts are frequently hacked due to digital security vulnerabilities. In Black Insurance ecosystem, small investors can come together to create an insurance service product, and capital owners can invest in these products by purchasing the tokens of these products.
ICO and Token Information
The Black Insurance Project will have two types of tokens. These are the Black Platform Token (BPT), which is the service token, and the Black Syndicate Token (BST), which is the security token. BPT will generally be used for funding initiatives on the platform, strengthening infrastructure, and ensuring entry into the system. BST will be created after the platform of the project is established. It will also be used as an investment instrument for insurance investments. In fact, behind each BST token, there will be an insurance capital in the form of fiat money. Therefore they are configured as security tokens.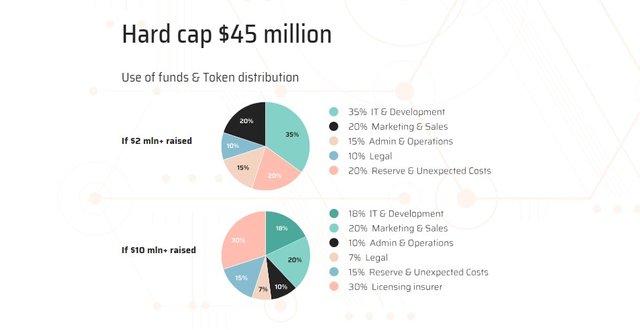 Pre-sales of the project will start on October 1, 2018, and the main sales will start on 1 November 2018. The target for Pre-sales is to raise $ 15 million. In the main token sales, the soft cap target is $ 2 million and the hard cap target is $ 45 million. The project token symbol will be BLCK. Token supply is 75 million. 316 million BLCK tokens are allocated for token sales. Unsold tokens will be burned by smart contracts. 1 BLCK's price is $ 0.2.
Project Team
The project team members consist of experts who have worked for many years on the insurance industry and on blockchain technology.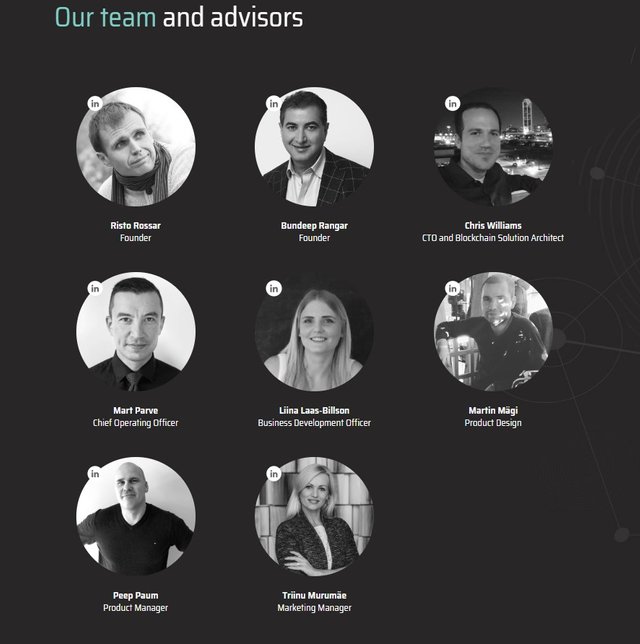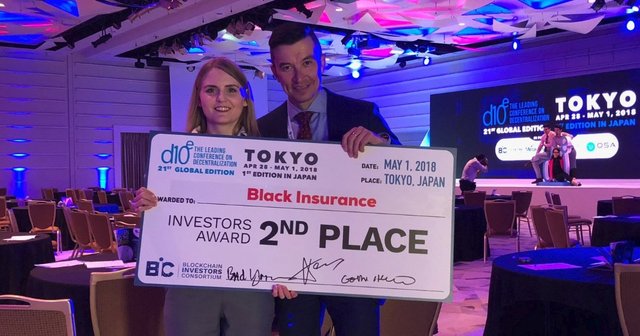 This is not an investment recommendation. It is a review made from the sources related to the platform/project
For More Information, Please Visit:
Website: http://www.black.insure/
Twitter: https://twitter.com/BlackInsure
Facebook: https://www.facebook.com/blackinsure/
Telegram: https://t.me/BlackInsurance
Reddit: https://www.reddit.com/r/BlackInsurance/
Linkedin: https://www.linkedin.com/company/black-insurance/
Bitcointalk: https://bitcointalk.org/index.php?topic=3372186.msg35347792#msg35347792
Whitepaper: https://www.black.insure/whitepaper.pdf
Lightpaper: https://www.black.insure/lightpaper.pdf
Author:
BTT Username: altcoinn
BTT Url: https://bitcointalk.org/index.php?action=profile;u=2091958