Buy Your First Property During Cronavirus – You Can Do It Right Now!
Have you been dreaming about buying a property forever, right now more than ever do you feel it slipping out of sight during the Cronavirus, could that be further from the truth.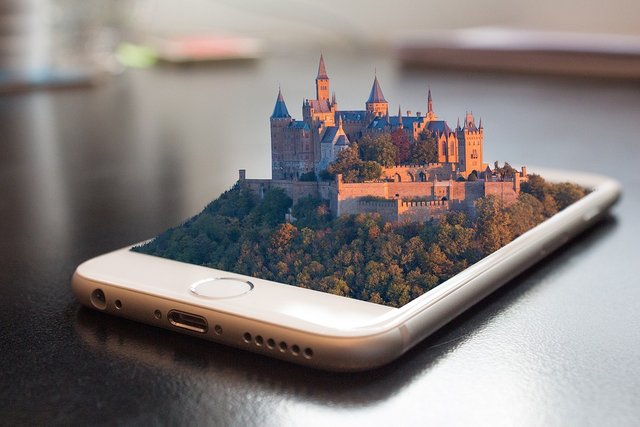 Picture Source
Property moguls come in all shapes and forms would you like to be one?
With technology advancing makes it easier for anyone to buy a property there are virtual property trading games where you can buy property's wait a second before you wander off, hear me out...
There is a virtual world called second life which has paid out players just last year roughly 60 million dollars yes that's correct for creating, trading, renting virtual properties, and items.

[According to Wikipeda] Second Life has an internal economy and closed-loop virtual token called the "Linden dollar (L$)". L$ can be used to buy, sell, rent or trade land or goods and services with other users. The "Linden Dollar" is a closed-loop virtual token for use only within the Second Life platform. Linden Dollars have no monetary value and are not redeemable for monetary value from Linden Lab. A resident with a surplus of Linden Dollars earned via a Second Life business or experiential play can request to refund their Linden Dollar surplus to PayPal. Linden Lab reports that the Second Life economy generated US$3,596,674 in economic activity during the month of September 2005,[38] and in September 2006 Second Life was reported to have a GDP of $64 million.[39] In 2009, the total size of the Second Life economy grew 65% to US$567 million, about 25% of the entire U.S. virtual goods market. Gross resident earnings are US$55 million in 2009 – 11% growth over 2008.[40] In 2013, Linden Labs released an info graphic that showed that over 10 years $3.2 billion in transactions for virtual goods had exchanged between Second Life residents, with an average of 1.2 million daily transactions.[41]
There is a high level of entrepreneurial activity in Second Life. Residents of Second Life are able to create virtual objects and other content. Second Life is unique in that users retain all the rights to their content which means they can use Second Life to distribute and sell their creations, with 2.1 million items listed on its online marketplace.[41] At its height circa 2006, hundreds of thousands of dollars were changing hands daily as residents created and sold a wide variety of virtual commodities. Second Life also quickly became profitable due to the selling and renting of virtual real estate. 2006 also saw Second Life's first real-world millionaire; Ailin Graef, better known as Anshe Chung (her avatar), converted an initial investment of US$9.95 into over one million dollars over the course of two and a half years. She built her fortune primarily by buying, selling, and renting virtual real estate.[42]
Major tech corporations have tried to use Second Life to market products or services to Second Life's tech-savvy audience. IBM, for example, purchased 12 islands within Second Life for virtual training and simulations of key business processes, but has since moved on to other platforms due to maintaining costs.[43][44] Others, like musicians, podcasters, and news organizations (including CNET, Reuters, NPR's The Infinite Mind, and the BBC) have all had a presence within Second Life.[45]
Virtual goods include buildings, vehicles, devices of all kinds, animations, clothing, skin, hair, jewelry, flora and fauna, and works of art. Services include business management, entertainment, and custom content creation (which can be broken up into the following six categories: building, texturing, scripting, animating, art direction, and the position of producer/project funder). L$ can be purchased using US dollars and other local currencies on the LindeX exchange provided by Linden Lab. Customer USD wallets obtained from Linden Dollar sales on the Lindex are most commonly used to pay Second Life's own subscription and tier fees; only a relatively small number of users earn enough profit to request a refund to PayPal. According to figures published by Linden Lab, about 64,000 users made a profit in Second Life in February 2009, of whom 38,524 made less than US$10, while 233 made more than US$5000.[46] Profits are derived from selling virtual goods, renting land, and a broad range of services.

Now imagine virtual worlds that were using blockchain technology, let's say a virtual world was to disappear, not be working anymore you would lose all of your virtual assets in that world, bring in the blockchain if a world disappeared as you are the property owner of the digital asset that asset is on the blockchain meaning you still own that asset.

You can sell, rent that asset there are digital, rare digital blockchain marketplaces, digital marketplaces within virtual worlds.

Markspace was an interesting project that at the moment seems to be either a put on hold, a failed project, there was word the developers ran away with the technology so who knows but the idea of the project was a girls dream for those that remember Clueless where Cher is choosing her outfit thru the computer on her virtual dimension body, this was apart of what Mark.space was creating a digital world with properties, licenses, items, a massive mall with branded stores like Gucci, Prada, etc, you're able to virtual shop within stores able to try on virtual on your proportioned avatar with the ability to purchase real products which arrived via mail.

There have been other blockchain virtual worlds, games I just wanted something ready to go, user friendly, could start for free with the ability to buy in-game tokens to further one's property ownership.

Yesterday I stumbled on a virtual world, which I was busy with other stuff, so sign up today dove in deeper, purchasing our first virtual asset in the game, playing around completing a challenge, watching the tutorial, playing a few games trying to click my little fingers as fast as they would go while trying to chase the pinata across the screen, it got the best of me...
Also finding a treasure of a pinata within the map, which meant collecting more in-game tokens.


If you like challenges, collecting tokens you get 6,000 tokens to start as a visitor, to became an uplander you need 10,000 until you become an uplander you have a 7-day visitors visa you need to update every 7 days, only being on the world bearly a day, not really spending much time on it, just playing about, I've collected over 7000 in-game tokens.
To collect more there is about one more day let for a challenge if you're up for it, which may be an easy way for some to collect tokens is by the referral challenge.

25,000 UPX tokens up for grabs, are you ready to claim some of yours with a ticking countdown...
If you use this link, Upland will award you with a bonus for your first purchase

Oh yeah, just a tidbit the company of SecondLife just teamed up with uplandme to enable digital payments within the virtual property trading game.

What better time than now to start collecting properties to get you on your way to become a property mogul!

If you're interested in discussing Cryptocurrency, blockchain projects why not pop into our discord server see you there!, or if would like to find out how we made 9 cents using a browser for 1day, hey before you mock 9 cents how much does your browser pay you, saved 13.5md of internet data, blocked 364 trackers and ads.



*posted on other platforms
---
Thank you for stopping by really appreciate it, have a fabulous Day/Evening!