Colorplatform ICO. The Next Apple dApp Store in Blockchain.
Hi Steemit Legends, Good day! I just wanted to share this new upcoming ICO, with airdrop and bounty campaign. This project [color platform] is the next generation platform for high-performance sophisticated decentralized applications (dApps). It could be considered as Decentralized App Store. Color utilizes its 'Spectrum' technology that enables enterprise-level speed and scalability while hosting thousands of dApps. Color dApps will be powered by a single unifying cryptocurrency the "Color Coin (COL)".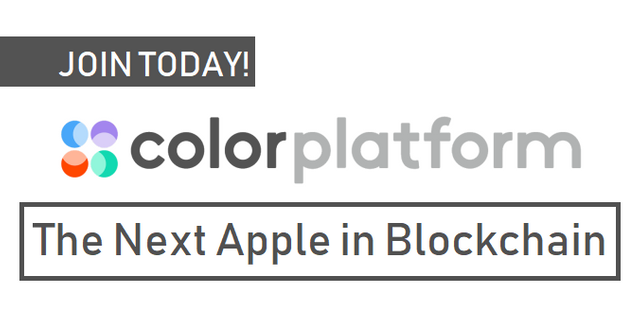 The project aims to create an ecosystem that enables the blockchain accessible to the public, just like Apple's App Store and Google Play Store. Talented team is currently developing a blockchain platform that overcomes the limitation of transaction speed and cost on existing blockchain platforms. Color platform will be the the first genuine "Decentralized App Store".
Software Challenges.
Color Platform is a major breakthrough in construction of feature-rich, efficient and productive environment for Decentralized Applications. We found answers to most of blockchain challenges that we believe will strike the balance necessary for most use cases.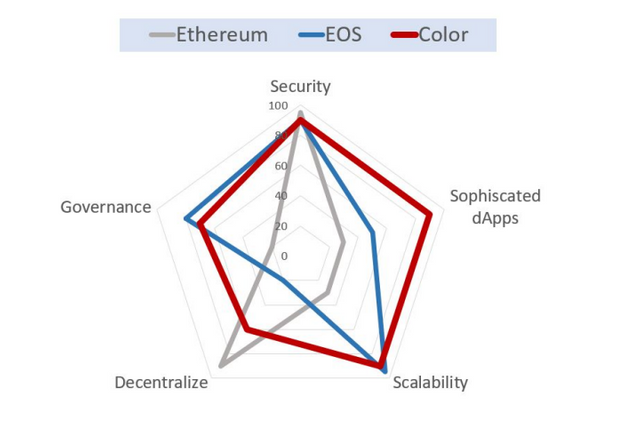 I therefore conclude that Color Platform is redesigning decentralized governance to enrich those who use the platform. Color endeavors to revolutionize the dApp ecosystem by developing enterprise-level dApps. Color dApps will be powered by a single unifying cryptocurrency, the Color Coin (COL). Color is creating a Color Development Kit (CDK) to accelerate the development of dApps with easy to use and powerful dApp development environment to foster extensive growth of the Color ecosystem.



The underlying consensus algorithm of Color's DL (Distributed Ledger) layer employs eventually hybrid software/hardware implementation that utilizes P2P transactions and cryptographically secure PUF chips.
PARTICIPATE Token Generation Event: VISIT COLOR PLATFORM HERE!
---
Browse and Check out the whitepaper and see the well-thought-out plan of the Color Platform! via: https://www.colors.org/Color_Platform_White_Paper_v0.9.2.pdf (WHITE PAPER tab)
JOIN Color Bounty Program! via: https://www.colors.org/bounty (BOUNTY tab)
Hope this ICO update helps. Have a great day!
---
See more Crypto related links below;
Feel free to smash subscribe/follow;
Youtube Channel: Crypto4chun
Facebook: Aldrin Rabino
Twitter: BitcoinDrin
Linkedin: Aldrin Rabino
Steemit: Crypto4chun