📢 Part 7 – Worker proposal: Comprehensive Bitshares UX/UI update by the ROSSUL and Graphene Lab team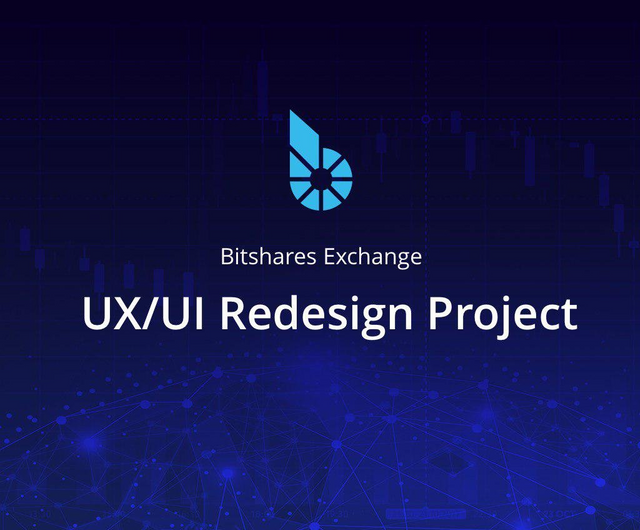 Friends!
Despite a lack of active support from major BitShares stakeholders, the joint team of Rossul / Graphene Lab continues to work as planned and remains hopeful that funding will be renewed.
Today we would like to offer you a sneak preview our vision of a genuinely adaptive BitShares user interface.
The primary goal of our project is to create a scalable product that could evolve and expand, ensuring the maximum level of adaptiveness for BitShares users. The most obvious example is the new concept of dashboards with configurable widgets which allow users to customize the new UI to accommodate their needs.
Users will be able to choose Widgets from the Widget Library and arrange them in any order, ensuring they can easily see all the necessary data needed to successfully complete their tasks. On top of that, users will be able to have multiple dashboards with different sets of widgets. For example a dashboard for trading, a dashboard for business needs, a dashboard for managing funds, etc.
A central aspect of the system architecture is the ability for the community to create new widgets, both free and commercial, which will be available through Widgets Marketplace.
This would allow users to complete customization over their personal User Experience with all the tools needed under their fingertips.
Dashboard:
Below is the concept of the Dashboard with Quick Sell/Buy widget, Quick Transfer Funds, Stock Watch, Open Orders, Trade Volume and other widgets.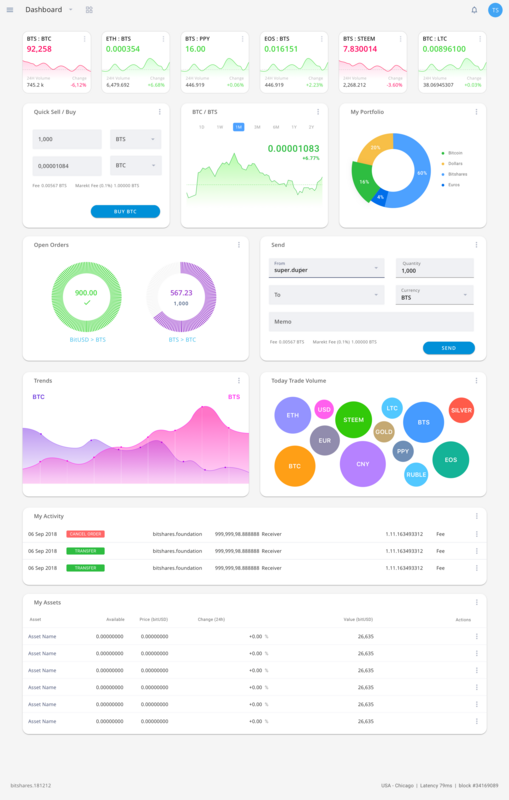 DASHBOARD Day (demo)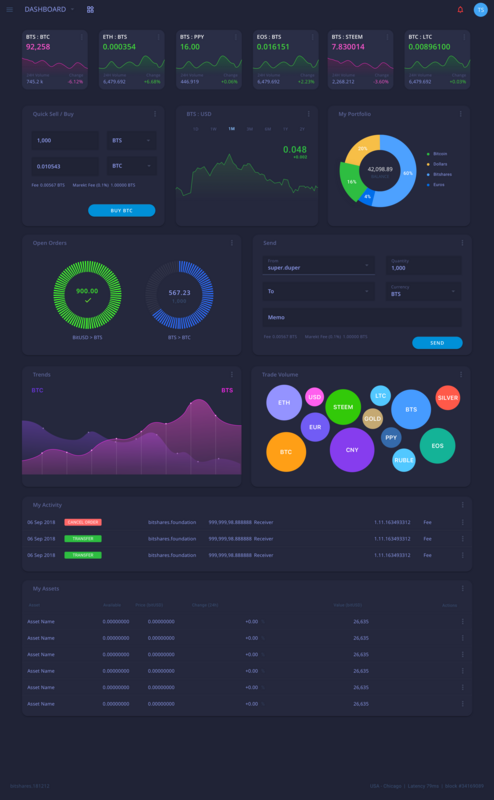 DASHBOARD Night (demo)
Exchange
Below is a concept of the redesigned Exchange interface, which can be flexibly configured. The rearrangeable panels allow users to focus on the task on hand. Whether a bigger chart window is needed or an extended viewing of open orders, we've got it covered. The UI can be further fine-tuned using the panel width adjustment feature.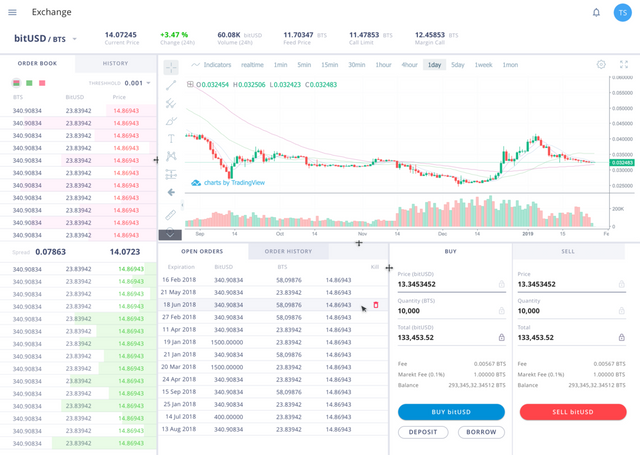 EXCHANGE (demo)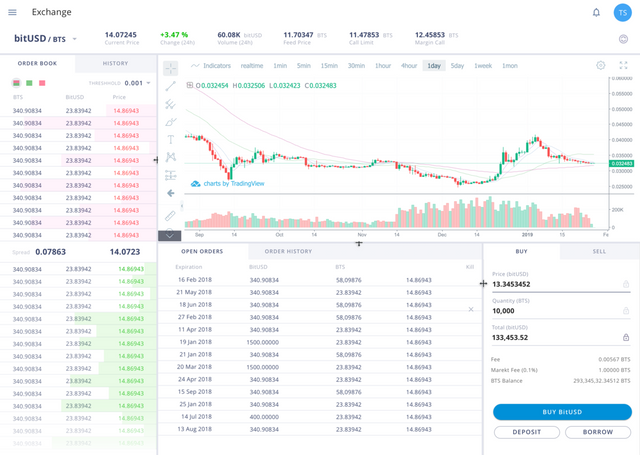 EXCHANGE 2 (demo)
The current UI desktop layouts of the official BitShares application cover approximately 75% of the functionality, and we have started porting them into mobile devices.
Important Note
We would really appreciate the results of our efforts to be made available to the community. It would be valuable to have a real embodiment in a modern, productive, and effective software product, for the realization of which we have all the capabilities and skills. We urge the BitShares community to continue supporting our project by voting for our working proposal.
If you have not yet voted for our working proposal, you can do so in the Voting / Workers section of all main user interfaces that interact with the BitShares blockchain.
Our worker: 1.14.124 2018-09-rossul-UI
---