CMA (CryptoMarketAds) | Introducing Decentralized Ads Market Place for Crypto Community | IEO Review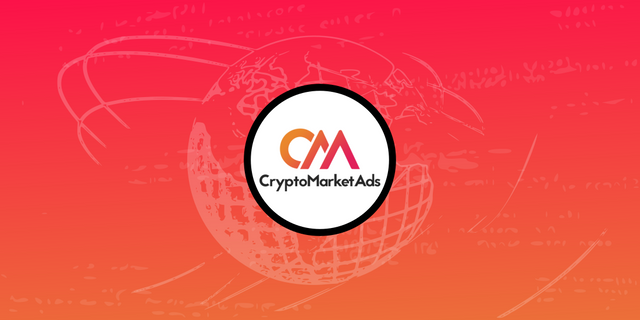 Crypto has faced a lot of troubles in the past, not only in terms of trading or regulatory issues but even over internet advertising as well. It's not that long ago when, google, facebook even twitter announced the ban on crypto related advertisements. There are arguments about fake ICO listings (scams) which seem to be a valid problem. However, in my opinion, there are still many blockchain based solutions which need public attention.
One thing is for sure that crypto is designed to find it's way out. A couple of days back, I got introduced to CryptoMarketAds.com, An upcoming IEO on IDAX.pro providing a solution to everyone for alternate internet advertising with their marketplace.
What is CMA?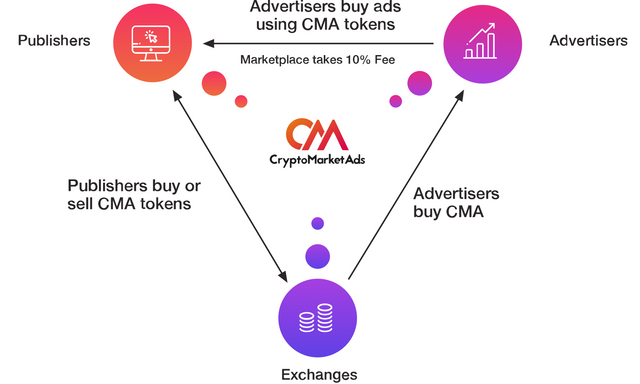 CryptoMarketAds have come up with a solution to create a decentralized market place. Which creates an opportunity for a free market to connect crypto market advertisers and publishers at one place.
Crypto Market Ads is a company bringing crypto companies and publishers together at their marketplace. This provides a solution to crypto companies to connect with crypto enthusiasts. Whereas, a chance for crypto enthusiasts to sell their services, based on the project they like or recommend.
Publishers can list their various services such as social media platform, content writing, even consultation services. Their marketplace is working already and got over 255+ offers for sale just in 4 weeks. for more clarity on the project watch their detailed video below:

The most interesting part is, CMA Company will develop additional new products to create a decentralized ecosystem for new kind of marketplaces: new blockchain for marketplaces (internet of goods and services), ICO platform for marketplaces (to let new/old marketplaces get funding), the visual drag & drop marketplace builder (to let anyone build their own marketplace).
Earnings with Marketplace for Publishers
It's a great opportunity for publishers not only on steemit but on any other social media to earn for their services as well as help contribute crypto community to grow and reach mass adoption. Simply sign signup on
https://www.cryptomarketads.com/marketplace
and list your service to start earning. There are guided videos below with how to start: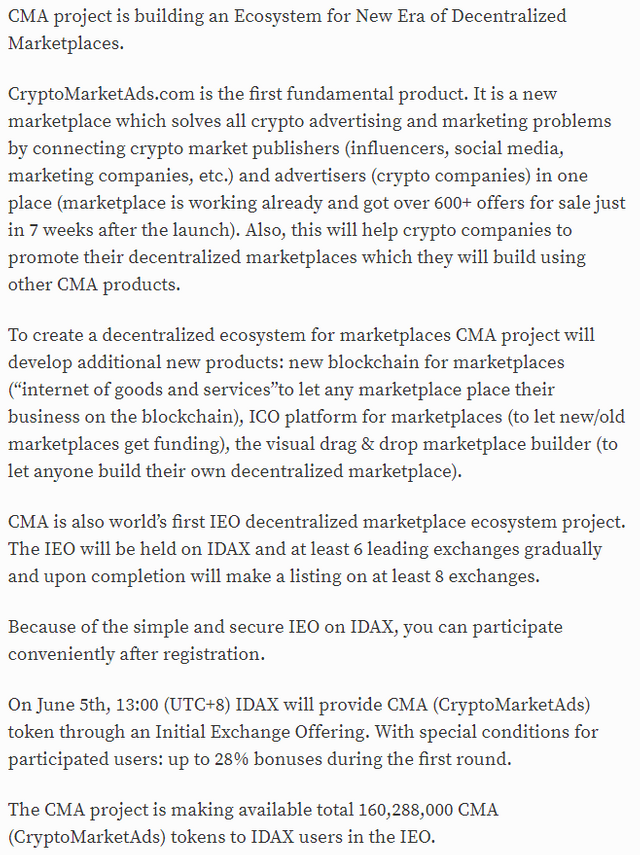 IEO Details & Token Distribution
Token created:
10,000,000,000 CMA
Tokens issued:
5,000,000,000 CMA
Hard cap:
50,000,000 USD
Accepted currencies:
ETH
Pre sale :
15/05/2019
Public sale:
12/06/2019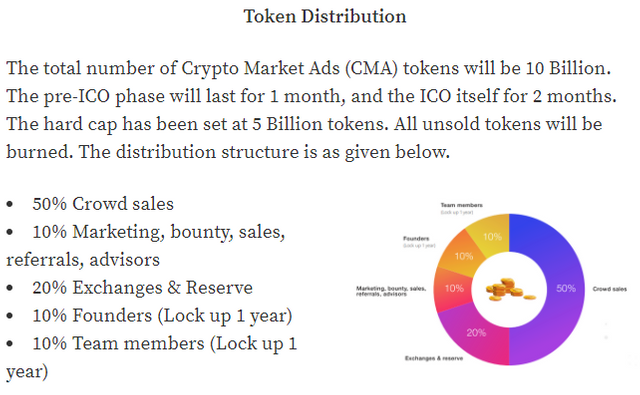 Why You must contribute to CMA PRIVATE SALE AND IEO:
It's the only payment option in their first product: https://www.cryptomarketads.com/marketplace
Marketplace publishers will lock-up up to 5 million coins to get 50% discount of Fees. (1000 publishers can lock-up 5 billion coins and reduce circulating supply by 99%)
CMA coin also will give access and will be used on their new products. (New blockchain for marketplaces, visual decentralized marketplace builder and ICO platform for marketplaces)
CMA coin will be swapped to their new blockchain main coin.
They will go into the biggest exchanges and will make a partnership with crypto.com, as this is part of their ecosystem!
About IDAX.pro?
IDAX is an international exchange platform originating from GBC (Global Blockchain Research Centre). IDAX was founded in 2017, within several month, it gained to be in Top 10 exchanges of CMC rank. IDAX provides users from all around the world with convenient, safe and fast digital cryptocurrency transaction service.
After launching Foundation in January 2019, IDAX has raised over $10 million among private investors and is now offering IDAX users the opportunity to support the CMA project by purchasing CMA (CryptoMarketAds) tokens.
In the past year, many blockchain projects staged so-called public sales of tokens without a concurrent listing on a public exchange, increasing the likelihood of fraud and security problems. As one of the world's leading exchanges, IDAX values every user and uses various ways to create investment value for users, such as selecting outstanding projects and help users participate in project IEO, maintaining our relationship with users from a long term perspective.
Lastly, their IEO on IDAX.pro start in few hours. If you are interested in this project, check out their whitepaper https://www.cryptomarketads.com/CMA_whitepaper.pdf
Disclaimer: Everything mentioned above is based on my own research and opinion, should not be considered as investment advice. I encourage everyone to do their own research before investing in any cryptocurrency