Introduction to DEXON - A Proof‐of‐Participation (PoP) Consensus Algorithm in Partnership with COBINHOOD | Public Sale Review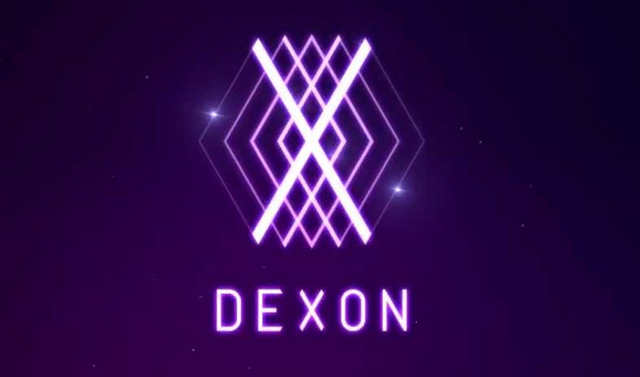 Crypto Community has undergone a depression phase form past few months since Jan 2018, in terms of price, but we also witnessed many institutions are coming in for major developments. There are some of the major projects building upon DLT (distributed ledger technology) for real life use cases and to eliminate the problems we currently are facing in terms of adoption.
We know that DLT technologies are the future. However, it's still in its very early stages. In order to replace digital transactions from fiat to crypto might take a while in terms of adoption. Where Visa & Mastercard can handle thousands of transactions per second, cryptocurrencies are yet to achieve higher numbers for regular usage.
Although, it's not just a value exchange mechanisms that are looking forward to getting a solution with DLT but also various other data related solutions which require distributed solutions. By keeping this in mind, I had come across DEXON which, I wanted to share with you guys. Since this project is partnered with COBINHOOD, this might interest a lot us.
What is DEXON?
DEXON is a project which interests me because of their approach of trying to solve the problems that exist today in crypto space especially in terms of transaction time, the possibility of high scalability as well as their consensus algorithm based on "Proof-of-Participation".
Some of the main features of DEXON Account system are as following:
Multi‐Signature Transaction Support
Multi‐Asset Account
Batch Token Transfer Transaction
Role‐Based Access Control (RBAC)
Low Transaction Fees
Double‐Spend Attack Resilience
Front‐Run Attack Resilience
What is PoP (Proof-of-Participation)?

If we talk about bitcoin or any other proof-of-work solutions. We know that despite using different algos such as SHA256, X11, Scypt etc. One thing is common that nodes are separated from mining. DEXON in their PoP solution not only provides an equal probability for nodes becoming a block producer at any time with equal validation power but also the number of validator nodes in DEXON Network can be scaled to a large number without introducing significant communication overhead, fostering full network decentralization.
As we all know, PoW (Proof-of-Work) requires a massive amount of energy consumption. Whereas DEXON's PoP (Proof-of-Participation) requires less than 1% of the CPU consumption of ordinary PoW blockchain which makes it more reliable in terms of energy efficiency.
Verifiable Random Function

According to their whitepaper, DEXON network can allow thousands of validators in the network by using their randomize function for block producers. Every hour, a set of validators, are selected fairly and randomly to propose and verify the blocks. This provides an equal chance of probability to be chosen by the network.
Compatibility with Other Scaling Solutions
There are many solutions which provide sidechains providing support for developers to created DApps (Decentralized Applications). According to what mentioned in their whitepaper, DEXON's network consensus has the ability to maximally provide throughput of several thousand transactions per second for each side chain, resulting whole network to handle millions of transactions per second with the possibility of scaling the network by providing the incorporated solution for using off chain scalable solutions such as lightning network and hierarchical chain scaling solutions such as plasma network.
Smart Contract Platform
DEXON's native programming laguage DEXLang has two different versions. One of which can be used for developing general purpose DApps. Second version is a functional, formal verifiable programming language for developing financial-focused mission-critical DApps. By keeping these two versions DEXON's main motive is to make their DApps development as developer friendly as possible.
Token Specifications & Public Sale

Name: DEXON
Trigger: DXN
Total Supply: 4 Billion
Token Distribution in Public Sale: 1.5%
Token Distribution in Private Sale: 13.5%
Founding Team: 20%
DEXON Foundation: 65%
Hardcap: 3 Million USD / 15 Million DXN
Accepted currencies: USDT, BTC, ETH, EOS, TRX
Public Sale Date: 27th March 2019 to 4th April 2019
Official Website: https://DEXON.org
Whitepaper: https://storage.googleapis.com/DEXON-website/DEXON%20White%20Paper_eng_v2.1.0.pdf
Public Sale Link: https://COBINHOOD.com/token-offering/project/1f575501-4a02-48ce-8d25-ffe6e943704e
Disclaimer: Everything mentioned above is based on my own research and opinion, should not be considered as investment advice. I encourage everyone to do their own research before investing in any cryptocurrency or ICO