PAIDTHRU EXCHANGE – REVOLUTIONIZING THE SOCIAL NETWORK ADVERTISING INDUSTRY.


The social networking industry has seen a tremendous growth over the past few years. The number of active users on the various social networks has been increasing exponentially. In view of this, most of the social networks have taken advantage to gain extra profit aside what is gained from just the traffic generated on the site. These traditional social networks try to connect businesses to their customers by advertising their products on the network in other to attract buyers for them. One may be quick to think that, these platforms do that with their main aim of trying to help the businesses and their customers but on the contrary, they are only in for their personal gain.
Most of the adverts they show on the network tend to irritate the users because they are not customer oriented. These adverts fall on deaf ears and so no better results come out of the advertisement. The viewers of the adverts also do not also get any benefit from engaging it. In the end, it is only the network owners who benefit from the deal while the businesses and users are just taken for granted. This is why a group of generational thinkers, who have real love for social network users, known as PaidThru, have come to bring happiness into the social network industry.
PaidThru Exchange is an innovative blockchain-based network platform which is envisioned to revolutionize the social network advertising industry by connecting brands and their customers together on a common platform for effective businesses. Our ecosystem is going to remove any middle men from the business chain and ensure direct contact between brands and customers.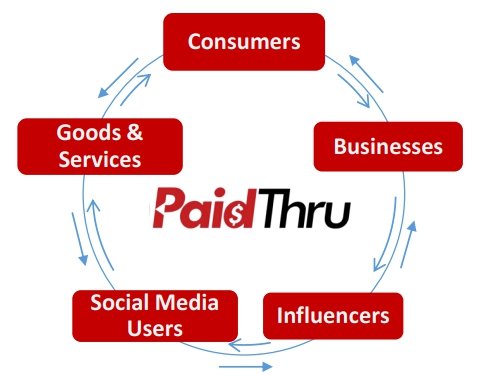 The PaidThru Exchange will ensure a win-win deal between the brands and users in that; brands will obtain value for money on their marketing budget while responsive users also get rewarded for engaging in social media. We are going to create a fair business deal for individuals, influencers, brands and all internet entrepreneurs.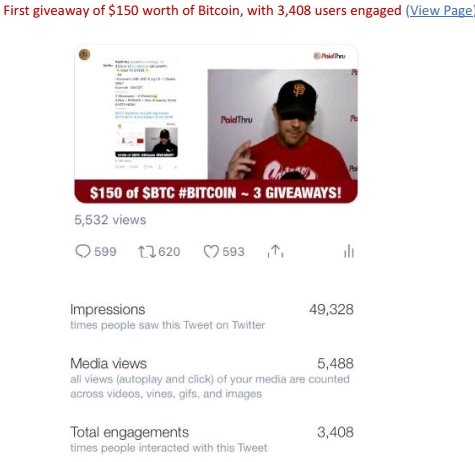 THE $PAID TOKENS
Members on the PaidThru Exchange platform are going to be remunerated with the $PAID token for their activities on the platform. For effective usage of the $PAID tokens on the platform, a simple crypto exchange section will be created on the platform where users can trade their $PAID coin for the primitive cryptocurrencies such as BTC and ETH, and fiat currencies such as USD and EUR.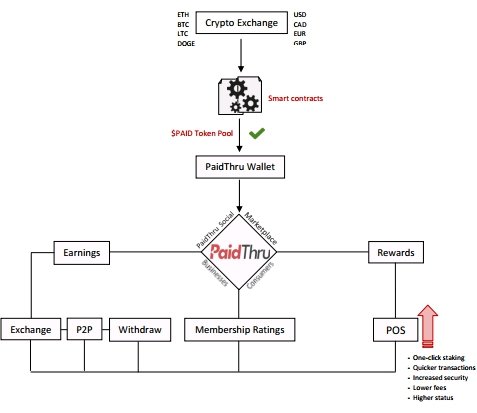 In conclusion, PaidThru is going to be a very great project in the social network advertising industry which is going to ensure that adverts from brands yield better results and users on the platform are also rightfully rewarded for their advertisement engagement. Investors should visit our website at https://paidthru.io for more details on our token sale and participate.
TOKEN DETAILS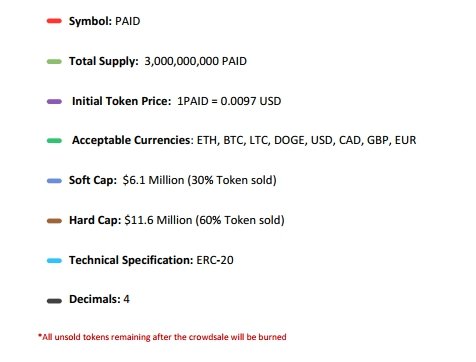 TOKEN DISTRIBUTION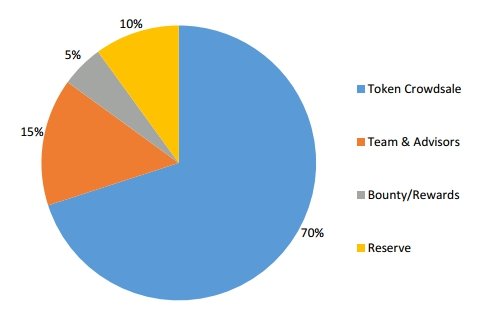 USE OF FUNDS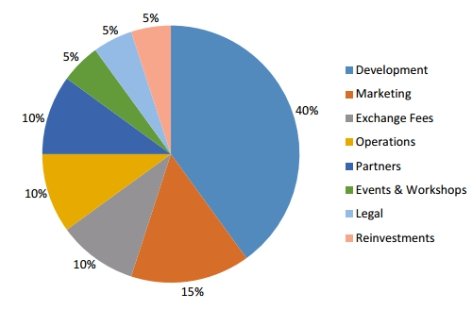 ROADMAP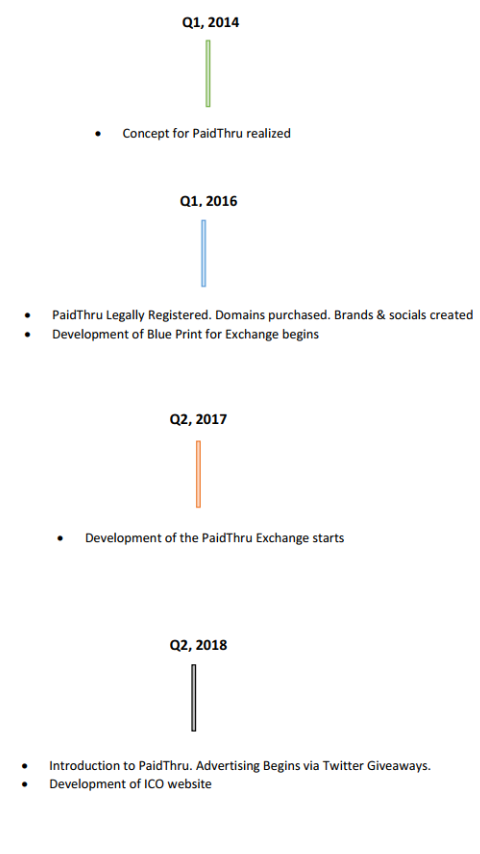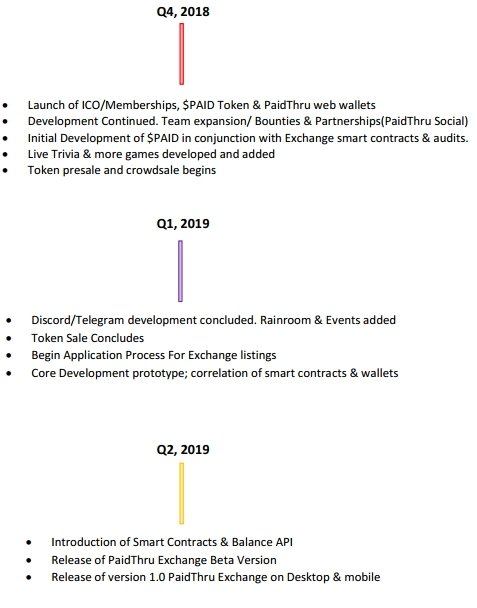 TEAM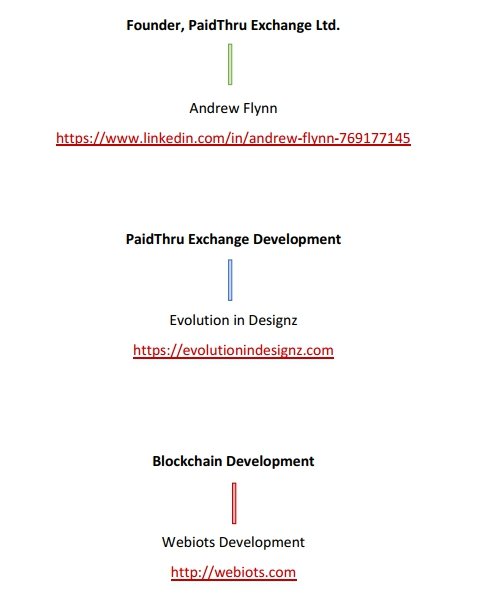 Useful links to read more about this project:
Website: http://paidthru.io/
Twitter: https://twitter.com/paidthruxchange
Authorship
My bitcointalk profile link: https://bitcointalk.org/index.php?action=profile;u=2183030