FTEC: Pioneer Cryptocurrency Trading Ecosystem
All around the globe today, there have been widespread technological advancements. The Internet once held sway as the most utilized technological framework but it seems its position might shift. Though still beneficial to overall cyberspace activities, the Internet is fast losing its enviable stake to other platforms.
There have been new technological advancements ongoing and highly utilized all around the world. We have them as Artificial Intelligence (A.I) and digital currencies. While AI is yet to get to literally all corners of the world, digital currencies also called cryptocurrencies are already in use in most platforms. These two pose a great threat to the traditional platforms they intend to replace.
Though many platforms have been developed and many cryptocurrencies created, it is rare to find a platform that integrates both AI and cryptocurrencies. It might sound unbelievable but there's actually one platform out there that combines the duo. That platform is what its developers called First Trading Ecosystem (FTEC).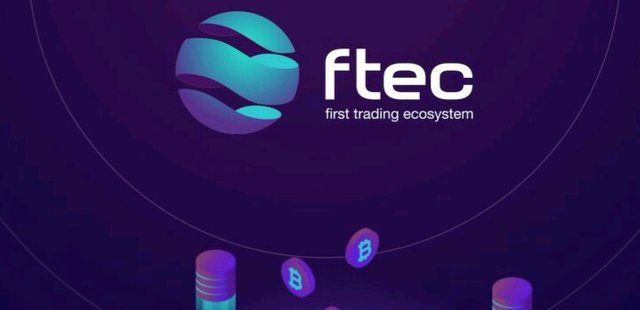 Why FTEC?
According to FTEC's developers, it was designed to be "an ecosystem of intelligent services and neural networks for conducting effective trading activities on cryptocurrency markets".
From this, you can deduce that combines both neural network and Artificial Intelligence so traders can have a well-defined crypto trading strategy. FTEC was developed to allow more businesses and transactions in the crypto industry.
Why should I use FTEC?
FTEC is a literal crypto trading revolution and a far cry from the traditional cryptocurrency trading. The most prominent feature here is the use of AI as this had never been used alongside cryptocurrencies. FTEC offers you the necessary tools and strategies that will aid you in striking lucrative crypto deals.
FTEC's benefits abound but the first thing you tend to derive from the platform is its support for crypto amateurs or unprofessional. If you're not skilled in crypto trading or you have issues making conclusive decisions on crypto deals, the FTEC platform is for you.
What does FTEC have to offer?
You might be wondering what FTEC has in stock that other platforms don't have. There have been many bots, signals and neural networks that allow for successful trading but it is rare to find one that combines all these services. Also, these platforms only encourage professional traders and literally have no regard for amateurs. This leaves unprofessional traders in the dark as to what crypto trading and how to strike crypto deals is all about.


It is in response to plights of unprofessionalism in crypto trading and the need to upgrade crypto trading that FTEC was developed. FTEC combines both the neural network and Artificial Intelligence on its ecosystem making it the first to integrate such.
According to its developers, FTEC is on a "global mission to reduce the number of unprofessional traders". FTEC creates an enabling environment that encompasses the required tools or users; both professional and otherwise.
Before FTEC, its developers had conducted certain market analysis using their first project called coinbot.club. The result revealed that crypto traders only engage in crypto trading because of its profitability. Through this, the developers realized the urgent need to create a platform that will increase trading efficiency. The platform to be created will have its features as reduction and diversification risks, automation of trading process and facilitating trading decisions.
These features were birthed in FTEC. To actualize proper implementation of these features, FTEC came up with a 15-point solution that will in extension, fast-track the success of its ecosystem. Some of these solutions are:
• Time Saving: You don't have to waste much time in your trading as FTEC uses its neural network to filter information. This leaves you with the relevant information that will help you in your trading.
• Risk Management: FTEC offers this solution by deploying automatic search tips. This gives you the profitable offers in the market so there's no likelihood of trading wrongly.
• Trading Efficiency: There are smart trading systems that will help you trade efficiently.
• Trading Strategy: FTEC uses a smart system to analyze each user's trading history. This allows the user the leverage of seeing their past trading on crypto markets and will also help making concise crypto trading decisions.
• Crypto Trading Specifics: FTEC, through its automated cryptoacademy and broad database allows you study how crypto trading is done. This is mostly beneficial to unprofessional and professionals alike.
SERVICES
FTEC also offers its users some specific services that will be of benefit to them. These 15-points services are:
Arbitrage Assistant
Cryptoacademy
Anomalous Volume Dynamics Analyzer
Adaptive Social Assistant
Exchange Order Management Module
Analyzer of the News Background
Mobile App
Global Price Analyzer
Smart Trading System
Module of Price Notification
Service of Trader's Behavioral Analysis
Desktop App
Trading Recommendations Platform
Module of Cryptocurrency Portfolios Management
Telegram Assistant
CONCLUSION
First Trading Ecosystem (FTEC) is much more than a crypto trading platform; it is a seeming future of crypto trading. With its amazing features and solutions to traditional trading platforms, it is unarguably the best out of the rest and we look forward to its implementation and utilization not just for now, but for the future.
TOKEN & TOKENSALE DETAILS
Token Ticker: FTEC
Token Type: ERC-20
Token Price: 1 ETH = 35270 FTEC
Accepted Currency: Ethereum (ETH)
Soft Cap: 2,000 ETH
Hard Cap: 26,500 ETH
TEAM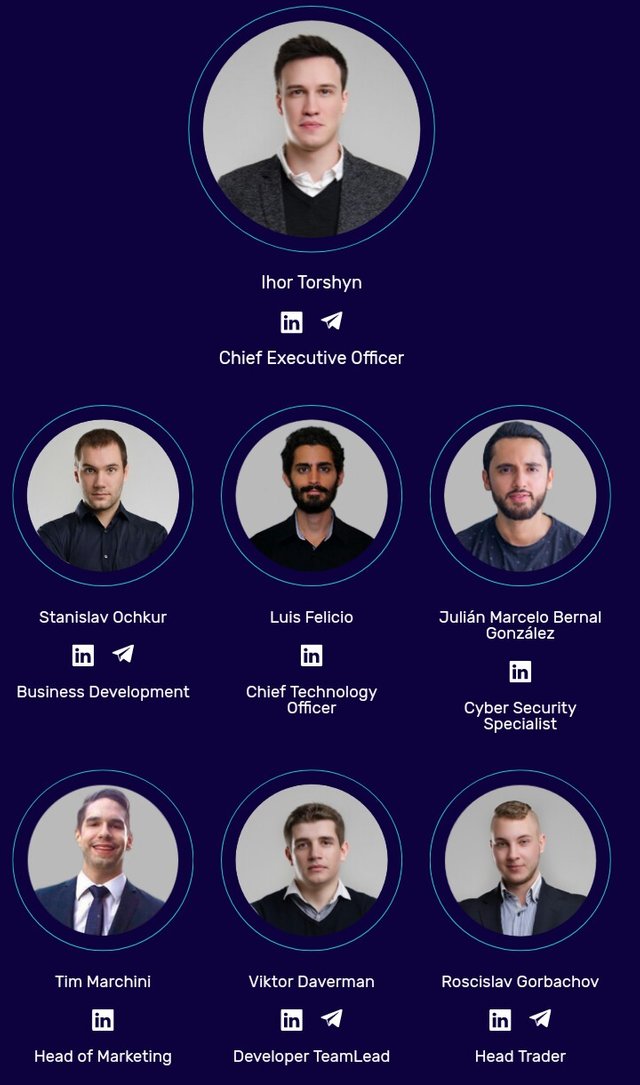 To view the rest of the team, Kindly click Here.
ADVISORS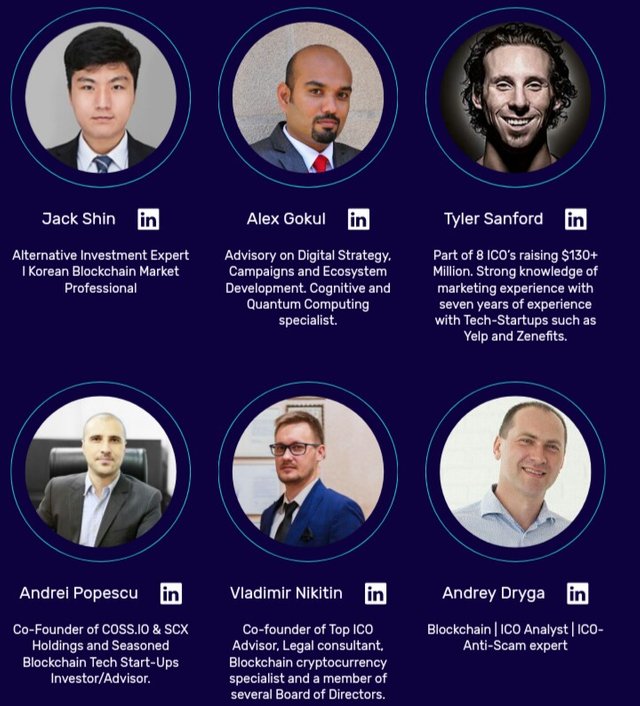 PARTNERS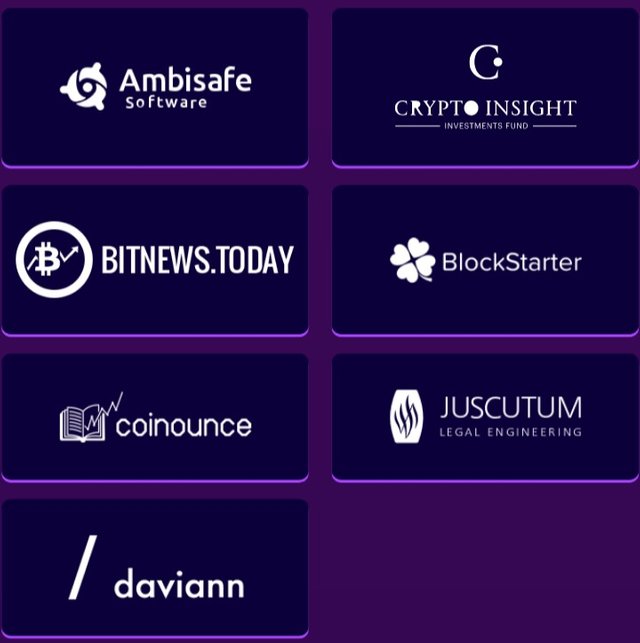 To find out more about FTEC, Kindly visit the links below:
Website: https://ftec.ai
Whitepaper: https://ftec.ai/en/whitepaper
Blog: https://bitcointalk.org/index.php?topic=3161171.new#new
SOCIAL MEDIA
Twitter: https://twitter.com/ftec_found
Facebook: https://www.facebook.com/FTEC.Foundation/
Telegram: https://t.me/FTECofficial
YouTube: https://www.youtube.com/channel/UCxAjFLMR2_X-IZqkhZrt8rA
Writer: Collinberg
Bitcointalk Profile Link: https://bitcointalk.org/index.php?action=profile;u=1532780