Bric TV + Steem Park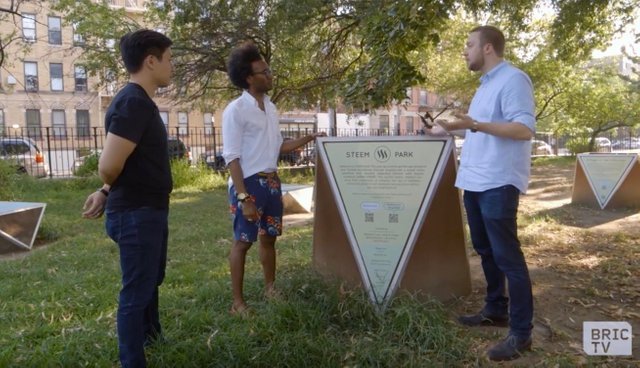 Bric TV, an online television network in Brooklyn, interviewed the Sndbox team to showcase the story behind Steem Park and the potential of blockchain to transform building development in the neighborhood.
Video: Off the Blockchain: Shedding Light on Cryptocurrency | Going In with Brian Vines | Ep 303
Video Details: Link

---
The Creative Crypto Social Gallery is a reel of pictures and clips involving the magazine's activities.


📄 Creative Crypto Homepage
🐤 Twitter
🎨About the Magazine

A magazine dedicated to all things creative on the blockchain. This Steem account hosts a chronological record of all visual and written publication content.

Visit our @steempress - powered magazine: https://thecreativecrypto.com/bric-tv-steem-park/