EOS - a more philosophical approach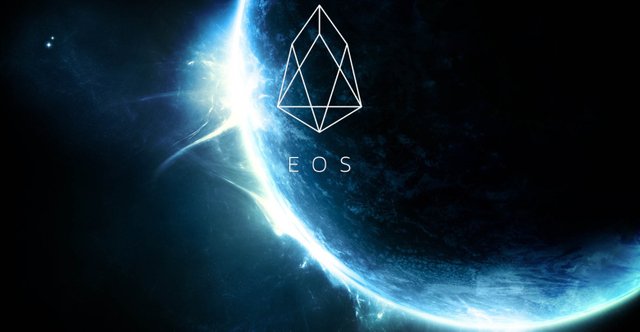 This is an excerpt from CryptoMedics May 2018 Monthly Newsletter.
Last month, CryptoMedics participated in a blockchain event in Poland, called "CryptoDay". Among other participants, there were a few of EOS developers (tokenika.io) from the Polish EOS community. We had a chance to talk to them about the project in details and some future plans. 

According to EOS devs, EOS is the first blockchain that solves the "Black Swan" problem. A Black Swan is an event that is random or unexpected, is highly disruptive, and can only be rationalized after its occurrence. Examples of Black Swans outside the Cryptoworld are the 2008 Housing Crash and the DotCom Bubble. Very few people predicted their coming and the events could only be "explained" in hindsight. Crypto example of The Black Swan is for example the infamous DAO hack in Ethereum blockchain. 

The problem with the Black Swan:  
In real-life there are safety mechanisms, e.g. courts of law
On a blockchain: no safety net, e.g. the DAO incident 
Pure blockchain encourages win-lose / zero-sum game:
if you want to get ahead in a trade, let's do a DDoS
if you want to get ahead with a contract, let's hack the contract
Now, lets take a more philosophical approach to the Blockchain. There are two alternative forms of blockchain:
1. Unpermissioned blockchains are Bitcoin and Ethereum for example.  
Designed to do simple automation only: simple contractual mechanisms
Emphasis on smart-contracts & external oracles to feed information in
When it comes to the actual business: anarchy & "wild west"
The entrepreneur is looking for win-win, but he gets win-lose
It's about taking the value from the other person
2. Permissioned blockchains (Ripple and Hyperledger)   
Paradigm of a walled garden: you can get in only if you're permitted in
Rules to suit the insiders, small businesses get locked out
Concentrates on blocking people out, so that the ones that are inside can safely trade 
The problem: you can't have a vibrant growing economy without small business
It looks like we need the freedom of (1) but still the protection offered by (2).
 
As traders, we deal with complexity. We like a risky business. Complexity means lots of things can go wrong, especially on a blockchain. Black Swan happens very infrequently but it's extremely costly.  
 
What does business need?  
We're looking for a repeated, no-end-in-sight game 
We want to remember who we are dealing with 
We need rules of the game & we need a way to hold a violator to account
We need a win-win / net-positive game
Ian Grigg, block.one partner:
 "The blockchain for business is the blockchain that solves the black swan. […]The entrepreneur wants a business where they can deal with people and build profits, not extract profits[…]. EOS is that third choice, the governed blockchain. In essence what we have is the safety taken from the permissioned blockchain, and the freedom of entry taken from the unpermissioned blockchain.[…] The fallacy is that we need a wall. Actually, we don't need a wall. What we need is controls.[…]" 

What is he talking about? He is talking about A GOVERNED BLOCKCHAIN.
EOS is that third choice, the governed blockchain. In essence what we have is the safety taken from the permissioned blockchain, and the freedom of entry taken from the unpermissioned blockchain.

HOW DO WE BUILD A GOVERNED BLOCKCHAIN?  
Set of rules: the constitution 
The community is the people who have agreed to the constitution 
Entire governance infrastructure: referenda to appoint the rules to handle black swans, arbitration to resolve disputes, execution to implement to rules
WHAT WE ALSO NEED IS GOOD USER EXPERIENCE. 
 "EOS is the blockchain for building commercial scale decentralized applications that are indistinguishable from centralized alternatives."
 - Daniel Larimer, CTO of block.one. 

What are EOS main features?  
built-in governance
no transaction fees
processing power
infrastructure for dApps
upgradeable dApps
inter-blockchain communication
infrastructure for ICOs
DPoS: Delegated Proof of Stake
DPOS - DELEGATED PROOF OF STAKE • 21 block producers elected by token holders • Hard to get elected, easy to lose the job • Both executors of the constitution and subjects to the constitution • Ability to freeze & fix broken dApps • Extremely resilient & very low latency

IS DEUS EX MACHINA POSSIBLE? 
Vitalik Buterin: governance by cryptoeconomics. If we could only put the right algorithm inside a box, then it could be fully autonomous (the Casper project). 
Daniel Larimer: governance by community. There is no such thing as a closed economic system, we must always rely on external input, i.e. human judgement.
DAN LARIMER'S DARWINIAN APPROACH  
Each community might have its own definition of "right and wrong" which can only be measured by a poll of the subjective opinions of community members • The more effective a group is at maintaining its integrity as it grows, the larger the group will grow • The more corrupt a group is, the faster it will die.
CryptoMedics opinion: the Casper project looks perfect on paper. However, it is utopia with today's tech. Perhaps, it will be created one day, probably by AI, but for now, it's in the laps of the gods. Dan Larimer's approach is not perfect, yet, it is the best blockchain solution as of now.
Why would EOS take down ETH? Or will it not? It will not probably. For one reason - first mover advantage. EOS tech is superior and solves the number one issue: scalability. No need to worry about network clogging. Needless to say, it processes 300k transactions per second unlike ETH which is so inefficient here. However, ETH made it easy for every schmuck to raise funds in a way the world had never seen before. That will not be forgotten. 
BTC was the pioneer blockchain 1.0. ETH was an improvement Blockchain 2.0 but EOS is the future & in a class of its own.  EOS - Blockchain 3.0.
Disclaimer: information provided by @cryptomedics does not constitute as investment advice, financial advice, trading advice, or any other sort of advice, and you should not treat any of the website's content as such. Do conduct your own due diligence and always do your own research before investing. If you like our content, show us some love, upvote, resteeem it and join our Telegram Discussion or the MainCryptoMedics Channel.