OPTHERIUM PROJECT INNOVATION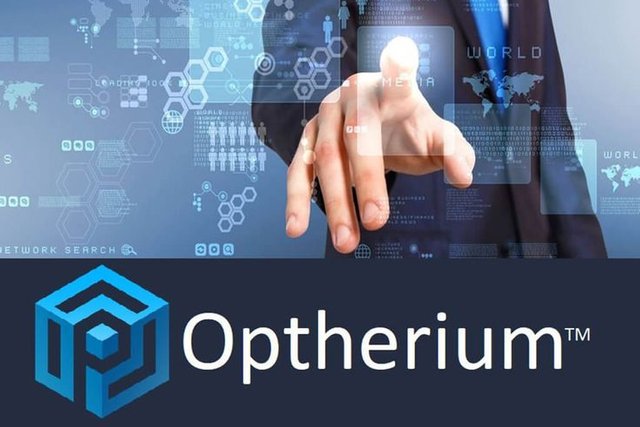 Have you ever heard of crypto-currencies? More likely yes than no. Over the past few years, crypto-currencies have become a talking point of the whole world. More often than not, newspapers, TV, and radio bring it up, so one can hardly miss it. However, lots of issues that appear from time to time may keep the industry down. A new project, called Optherium, can be a great solution for them!
The main issue of the crypto-currency industry
Crypto-currency is an unofficial digital mean of payment, which can only exist in virtual reality, but at the same time, can be used in real situations. It was created ten years ago, but has already gained great popularity due to the following properties:
Decentralization. There is no single administrative authority which would establish its own rules in the network;
Anonymity. Unlike the situation with traditional banks, there is no need to provide personal details for job opportunities;
Protection from hackings within the system;
Usability, universality, etc.
Despite all advantages, digital tokens hardly go outside of investments. The question at issue is that users do not have proper conditions for currency circulation. Moreover, only a few companies let users make payments in crypto-currencies. Right now, this field is quite unstable and flawed, and this is what prevents it from prospering.
The sooner the problem of blockchain/digital money potential realization is solved, the faster the digital age comes.
What does the new project offer?
The Optherium project offers a unique solution to the issue. It will provide users with a reliable and user-friendly service of wide spreading crypto-currenciy circulation. The new system will allow a user, a person, and an entity to keep assets in safe custody and have an opportunity to perform an instant transaction without any costs.
The new private ecosystem will support any kind of blockchain transaction, making it more convenient for users and business owners. The operations conducted in it can be related to wholesale trade, real estate, and other industries. The projects may be both large and small.
The important thing is that it would be possible to use several traditional currencies and several digital assets that can be stored in digital wallets. Along with any other blockchain project, this one also ensures transparency, openness, and permanence.
You can read more about the technological characteristics below.
Technical characteristics
Let's look through the main technical characteristics of the project.
Biometric verification
Verification is the process of user identity authentification which can be conducted in different ways. In Optherium, it is face dynamics photos, fingerprints, secret words, and voice. They are formed into a pattern and placed in a securely protected database.
All data is interconnected with the personal digital key and cannot be used by others.
Business-to-Business platform
This option was designed for corporate and banking organizations that have stated their willingness to implement Optherium in their business. It allows users to make large transactions in the split second. These transactions will be fixed with the help of smart contracts.
KYC
"Know your client" service allows people to obtain reliable information about users, instead of spreading their sensitive data. It was made in order to prevent fraud.
The ecosystem acts as a reliable storage base that is impossible to hack. The data on which it is based is requested during the biometric verification procedure.
This will allow users to build trust-based relations in the community.
Listed technologies are considered to be innovative since they are used for the first time, and the service work is based on the blockchain (a block structure of data organization). For convenience, a single crypto-currency (OPEX) was created.
VivusPay
Vivus Pay is a mobile app that is used for buying and selling currencies and is equipped with a number of useful options: NFC support, Visa/MasterCard, transactions with multisignatures, and others.
*** Bitcrox.io exchange***
Trading platform was created to support the liquidity of operations within the system.
Advantages
Let's look through the main advantages of the project:
Unique private blockchain structure with multisignature technology;
Transactions are made instantly – up to 100 000 operations per second;
Support both users and large corporations;
A private token and a large amount of Fiat and digital currencies for transactions are available;
Innovative technologies and biometrics that ensure the highest level of data security and comfortable use of ecosystems;
A wallet for assets storage;
Mobile app.
Naturally, not all advantages of the startup are described here. However, they may ensure its reliability and efficiency.
The design team
The project was created by the following people:
Serge Beck, the Founder, and CEO;
Roman Kaganov, the Technical Director of the project;
Morty Lempel, Investment Relations specialist.
Conclusions
Should one pay attention to the Optherium project? Definitely! We have considered its major advantages, but there is also much to add.
The project is new, quite ambitious, and promising. It was created by the team members who have similar ideas. Its main mission is to make crypto-currencies available to everyone so that it was known to the whole world. And we do everything we can to obtain such results. The future of Optherium project is bright due to the strong technological base, cooperation with powerful partners (e.g., CoinBene trading platform), and the support of investors.