3WM Makes Exchanging Waste For Money Possible By Using Blockchain


Image source
Environmental pollution poses a threat to the globe. The increase in human population has caused uncontrollable and harmful pollution of the environment. Unrecyclable plastics litter our lands and occupy places which can be used for erecting residential buildings and factories. Food and beverages manufacturing company add to this problem by using plastic to package their products. Buyers, after consuming the food, dispose the plastic containers indiscriminately.
The pollution of water is another source of concern. Indiscriminate dumping of waste products into the water bodies is making water unfit for drinking anymore. Water has to be treated and decontaminated before it can become safe for drinking.


Image source
Our precious planet is also being degraded and devalued by pollutants. The mobility technology can be blamed for this; the exhausts from the vehicles are depleting the ozone layers.
Environmental pollution has a harmful effect on our health and the climate. In view of this, 3WM is developing a project that will help to save our environment from pollution and ameliorate our living standards.
3WM has been a major player in developing innovative technologies that help to keep the environment safe as far back as 2012. Now, they are planning on using blockchain technology to revolutionalize how we manage waste and plastics.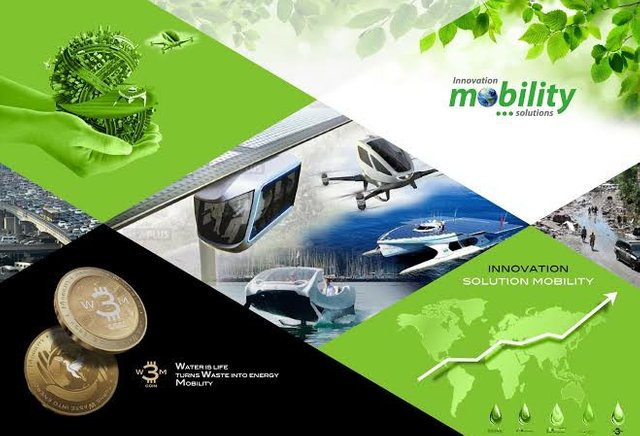 Image source
How Will 3WM Accomplish this?
3WM is the first to create a plant that can efficiently convert waste and plastics to bioenergy. This waste management plant called WTB(Waste to bioenergy) will succeed in converting any type of waste into bioenergy. Bioenergy is attracting the attention of stakeholders due to its clean energy which is used for electricity, biogas and biofuel.
By the year 2025, 3WM aims to have installed nothing less than 60 WTB plants across the globe. The Waste-to-Bioenergy plants are environmental friendly. These plants will be able to transform wastes into bioenergy without causing environmental pollution.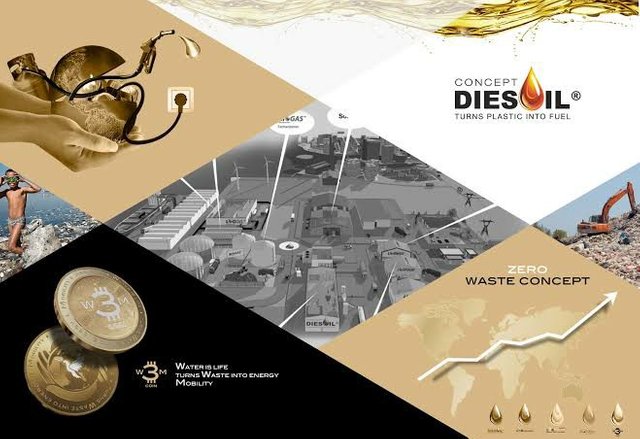 Image source
PTB(Plastic-to-Bioenergy) is another plant network being developed by 3WM. The plant will convert plastics, especially the ones that cannot be recycled, into bionenergy.
3WM has created the first Eco Tech Centre in France. The centre brings together companies that have interest in making the environment free from pollution and in the production of renewable energy. Eco Tech will serve as a hub where these companies can share idea and concepts relating to the protection of environment. ETC is expected to be created in 10 nations by the year 2025.
3WM's tentacles spread across 3 major environmental factors; waste, water and mobility. Using blockchain technology, wastes that are considered as non-valuable are changed into what can bring financial values to us. It can even serve as a source of revenue for the government since most of the waste in the country will be recycled.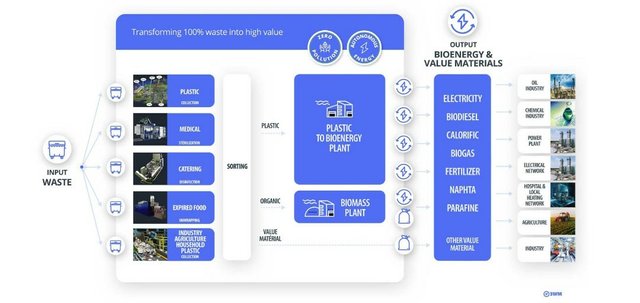 Image source
Other 3WM projects include the following:
• 3WM solar power plant which will serve as a source of power for people living in isolated areas and do not have access to national power grids.
• Cycling in the city will be made easier by 3WM mobility bike solution.
• People can get rewards for participating in Proof of 3WM EcoAction. The program is meant to promote the protection and enhancement of the natural environmental resources. Participants are incentivized with 3WM token for their contributions.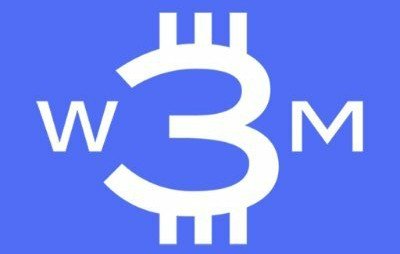 Image source
3WM Token
The 3WM token is a standard ERC20 on the Ethereum blockchain. It is the token that will be used on the ecosystem as incentives for positive contribution to the various projects and other services across the platform.
3WM aims to monetize waste and plastic thereby making it possible for people to exchange them for 3WM tokens. That means people do not need to dumb their waste anymore as they can make money from such waste.
The 3WM token can be used when buying 3WM® energy products such as fertilizer, biogas, biodiesel which are the products of waste or plastic transformation.
3WM tokens can be used to rent or buy 3WM® water, or buy decontaminated water for drinking.
The token can also be exchanged for cash by the users in their local currencies.
Community and partners that want WTB or PTB plants installed in their areas can make use of the token to make payment for the service. Those that have no desire of getting the plants installed can choose to rent the equipment and pay with 3WM token.
Because 3WM projects are all digitalized through the blockchain technology, users do not have to worry about trust and transparency when transferring their digital assets.
Pre-sale is live
The pre-sale for 3WM token is on, interested and qualified investors can contact the project team directly via the official Email : [email protected]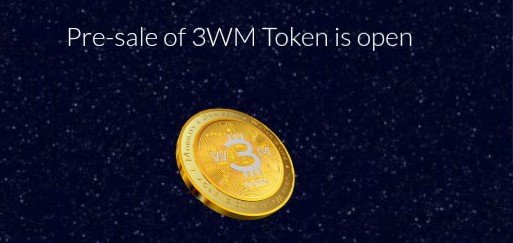 Image source
Conclusion
Transforming waste or plastic to bioenergy can control and reduce environmental pollution. The climate and human health will no longer be exposed to the harmful substances produced by waste products. 3WM is revolutionalizing the way wastes are managed by building Waste-to-Bioenergy or Plastic-to- Bioenergy plants. These plants will ensure that environmental pollution is controlled and managed efficiently. The waste or plastic recycling process is monetized and gives room for individuals to exchange waste for 3WM tokens using blockchain technology.
For more insight on this mind blowing project, visit the links below
🌐 Website
📙 Whitepaper
🐦 Twitter
🔹Telegram
📹 YouTube
🖼 Facebook
💼 LinkedIn
writer's info
Bitcointalk Username : deodivine1
Bitcointalk profile link : https://bitcointalk.org/index.php?action=profile;u=1390292
POA