Dogdata: Ameliorated pedigreechain enhancing dog welfare


Image credit
AN OVERVIEW OF DOGDATA PROJECT
The saying that dog is man's best friend is no coincidence neither is it a mere rhethoric, it's a known fact that has established itself over the years. The benefits of having a dog are enormous, dogs are best friends no matter what happens, they improve one's physical & mental health and even go a bit further to motivate people into indulging in physical extracurricular activities. The feeling of having your dogs play with you in a morning walk or house gardens is really heart warming, dogs have overtime been prescribed by doctors as a means to help one suffering from mental or personal trauma. With their companionship, they offer genuine emotional support & unconditional love.
Even with all these positives, they seem to still be a number of beguiling challenges of welfare faced by dog owners in the world today. The Dogdata blockchain based innovation is created to offer profound welfare services as well as contribution using top-notch technologies for dogs globally.


Image source
WHAT DOGDATA IS ALL ABOUT.
Dogdata came into limelight in the year 2017 & was designed based on modern technological capabilities by a kennel organization. It's main objective is to focus on enhancing vital areas of dog welfare in terms of ownership, breeding and management, with a view to upgrade & unify these practices worldwide.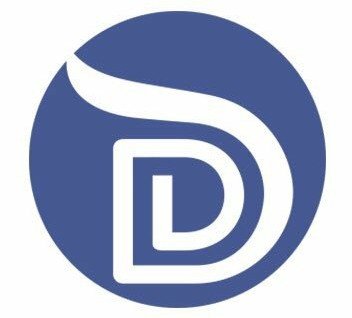 Image source
It's a project with high innovative development index with a universal ecosystem manned by a crop of seasoned experts in tech & dog welfare. Dogdata is out to create & increase awareness about dogs using artificial intelligence (AI) & gamified rewarding system that is solely based on blockchain technology. The incorporation of blockchain to the Dogdata project sounds weird at first thought, but it is to ensure that there is a uniform improvement in keeping data related to dog breeding, dogs care, global dog knowledge in a manner that will encourage convenience, credibility, transparency, higher income generating capacity etc.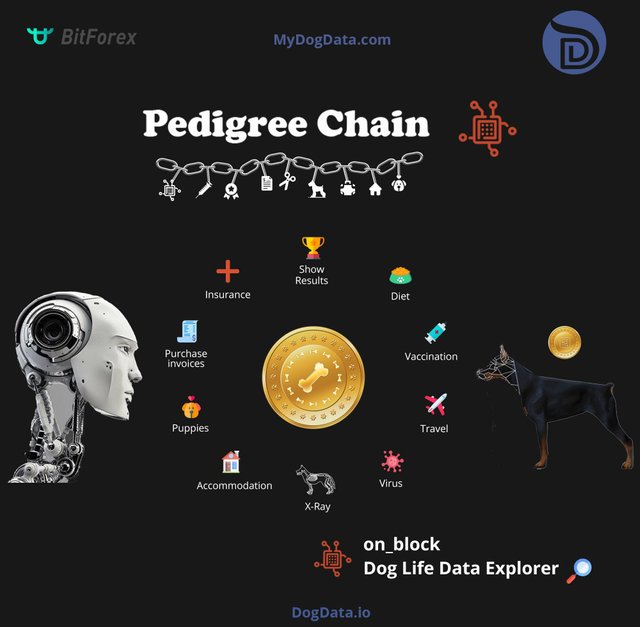 Image source
UNIQUE FEATURES OF THE DOGDATA PLATFORM.
(1) PEDIGREE PUBLIC BLOCKCHAIN: Offers simple but unique modalities for organized storage of life data in a network that can be best described as immutable & network secured. Blockchain provides a platform for the seamless collation & registrations of Dog data. The process involved in accessing this data are convenient & cost free.
(2) 4 DOGS MARKETPLACE: it's an online market platform for dog owners & breeders, it comes with a built-in filter that makes sure that the right & affordable dog products or service is chosen.
(3) DOG HUNTER: The presence of artificial intelligence and other forms of 21st century in-depth learning innovations also aid in the process of making choice of desirable dog breeds.
(4) DOG DATA MOBILE APPLICATION: The application is purposely built for rendering consistent support as well as provides prompt notification of latest events to all registered members on the platform. Notification can be made via different social media platforms, location technology, keywords etc.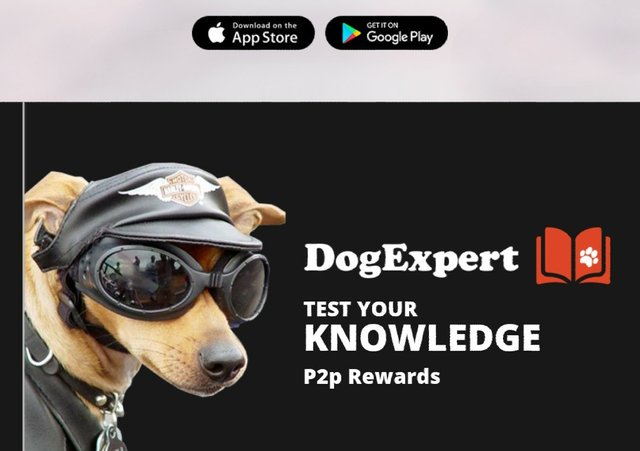 Image source
CONCLUSION
Dogdata vision for dog owners & dog breeders are indeed profound, because they will create an platform that encourages & support dog welfare, this welfare will be also encouraged globally by crypto enthusiasts & other members of the cryptocurrency community.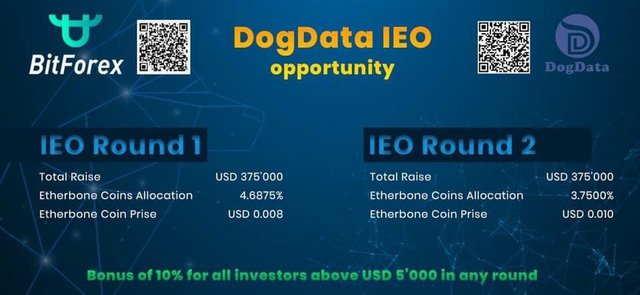 Image source
Do checkout the links below to get more information about this outstanding project
🌐 Website : https://dogdata.io/
📙 Litepaper : https://mydogdata.com/pdf/DogdataLitewhitepaper.pdf
📢 Bitcointalk: https://bitcointalk.org/index.php?topic=5226826
🔗 Telegram: https://t.me/DogDataICO
🐦 Twitter: https://twitter.com/FaceBook4Dog
🔗 Facebook: https://m.facebook.com/DogsData
🔗 LinkedIn: https://www.linkedin.com/company/DogData/
📖 Medium https://medium.com/@dogsdata
🔗 Reddit: https://www.reddit.com/r/AskDogExpert/
📹 YouTube : https://www.youtube.com/channel/UCR9QjOzaJ2BlChduGQrrquw
writer's info
Bitcointalk Username : deodivine1
Bitcointalk profile link : https://bitcointalk.org/index.php?action=profile;u=1390292
ETH address : 0xd84cD30cCEeA61e6D14D97BdAf22E0a8C55fcF1A