TOZEX Brings Token Issuing, Financing and Trading On the Same Ecosystem


Image source
The birth of blockchain technology has disrupted the traditional way of creating and exchanging values. Many business startups and companies now make use of blockchain to raise funds for their projects.
Traditional fundraising such as business angels, investment funds, crowdfunding etc, do not give participants control over their investment. Blockchain, however, through the use if ITO, allows transparency and broader participation in a project.
Small and Medium Enterprises find it more attractive to use token based fundraising mechanism than using bank loan or issuance or shares.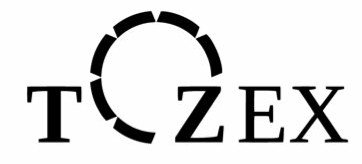 Image source
Project tokenization has made it possible for project developers to have more potential investors from all over the world. In a bid to unlock more value of blockchain technology especially regarding financing SMEs, TOZEX is creating a platform designed to help SMEs raise capitals for their projects.
TOZEX platform will also be a marketplace where entrepreneurs, investors and traders gather to have a common interest. This will facilitate the mass adoption of cryptocurrency across the globe.
Some factors that prevent the mass adoption of blockchain technology are the scattering of cryptoasset markets, their inefficiency, non- transparency and risks involved. TOZEX aims to remove these barriers through the use of decentralized 'Tokenpad' module that will enable issuing, managing and distribution of tokens without using a third party.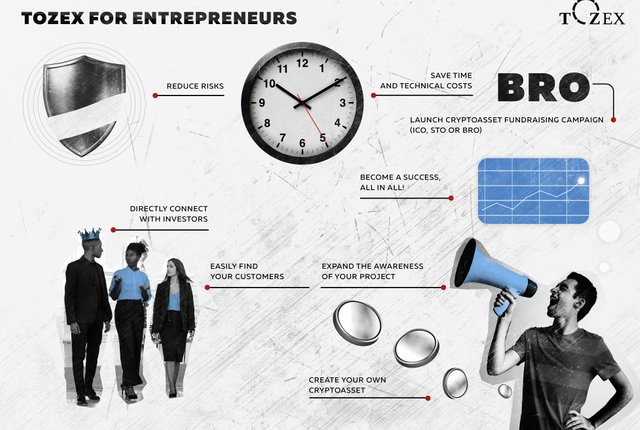 Image source
TOZEX is also using another unique gateway called Token Marketplace Module which allows issuer who used the Tokenpad to list their token on the platform after finishing their campaign.
Recently, SMEs have started embracing the use of Initial Token Offering (ITO) to raise fund for their projects. The participants of the ICO are transparently issued tokens before the project is launched. This method of crowdfunding a project has helped many project initiators to acquire the fund needed to get their project up and running.


Image source
However, due to the sudden surge in the number of ITOs, many project developers experience difficulties when tokenizing their projects. Some of these challenges are discussed below:
High Cost of Token Creation
Creating a token involves the use of a smart contract which requires sophisticating technical know-how. Most of the time, entrepreneurs use the service of a developer who charges thousands of dollars. After paying this huge amount of money, the entrepreneur will have to wait for weeks before the job is done. Knowing the quality of the smart contract will be difficult for the entrepreneur to as well. Mistakes such as bug, poor code, insufficient audit can be made and this can result into loss of the raised money.
High Cost of Listing
After the creation of token, the next phase is to get it listed on reputable exchanges. The high listing fees of some exchanges scare SMEs away from approaching them. If the SMEs eventually secure a listing slot on an exchange, they may have to wait for up to 12 weeks before the token is listed.
Token Trading Issues
Traders suffer from liquidity when buying new tokens, and this makes them to wait until listing announcement is made before they can choose the exchange to trade.
Opaque Clearing and Settlement
Most of the exchanges have opaque clearing and settlement of transaction that can be easily manipulated.
Risk of Cyber Attack
Hackers can effortlessly gain access to most of the centralized exchanges due to the vulnerability in their design. Centralized crypto exchanges use escrow system on their platform: this at times result into security beach, loss of funds, information and private keys. They may even decide to freeze the user's asset while withdrawing or depositing.
Decentralized Exchanges Issues
Although decentralized exchanges do not rely on a third party or the use of an escrow, they suffer from poor user experience interface and advanced trading functionality and liquidity. The advantage they have over centralized exchanges is the preservation of trader's fund, security, personal data and privacy.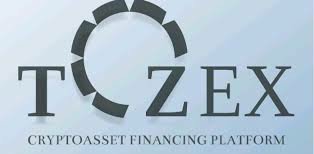 Image source
TOZEX ECOSYSTEM SOLUTION
TOZEX is bringing a reliable, transparent and user-friendly platform design that will provide a unique gateway for token issuance, financing and trading. TOZEX aims to create an ecosystem that will profit token issuers, inventors and traders. They are combining decentralized token issuance module 'Tokenpad' and a trading marketplace module.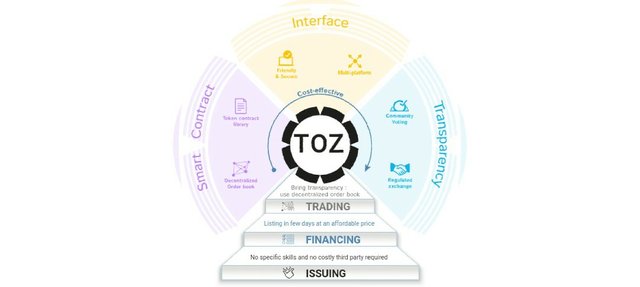 Image source
Benefits of TOZEX Platform
For entrepreneurs, the platform will allow them to launch their cryptoasset fundraising campaigns such as ICO, STO or BRO. They will also have the opportunity of creating their tokens on the platform with ease.
For investors, TOZEX platform will allow them to compare projects, so they can know the profitability or risks of the projects.
For Traders, TOZEX is offering them the privilege of accessing multi- signature wallets that guarantee safety of their cryptoassets. New cryptoassets will be made available for them to trade as well as relevant market information and live market data to improve their trading experience.


Image source
TOZ TOKEN
The TOZEX platform will be making use of the native utility ERC20 token TOZ. The TOZ token will be used across the TOZEX ecosystem by the entrepreneurs and investors.
You can click here to find every details about TOZEX BRO here, if you wish to invest
Conclusion
TOZEX ecosystem aims to unlock the value of blockchain technology for financing SMEs and bring cryptoasset entrepreneurs, investors and traders on the same trustable platform. They intend to do this by using smart contract to manage the issuance of tokens, listing of tokens and trading of tokens. This will lead to massive adoption of cryptoassets. It will also help the small and medium enterprises to raise fund for their projects.
For greater insight on this awesome project, do check the URLs below
🌐 Website
📙 Whitepaper
🐦 Twitter
🔹Telegram
🖼 Facebook
💼 LinkedIn
📖 Medium
writer's info
Bitcointalk Username : deodivine1
Bitcointalk profile link : https://bitcointalk.org/index.php?action=profile;u=1390292
POA