Chimpion set to Revolutionize the e-commerce sector through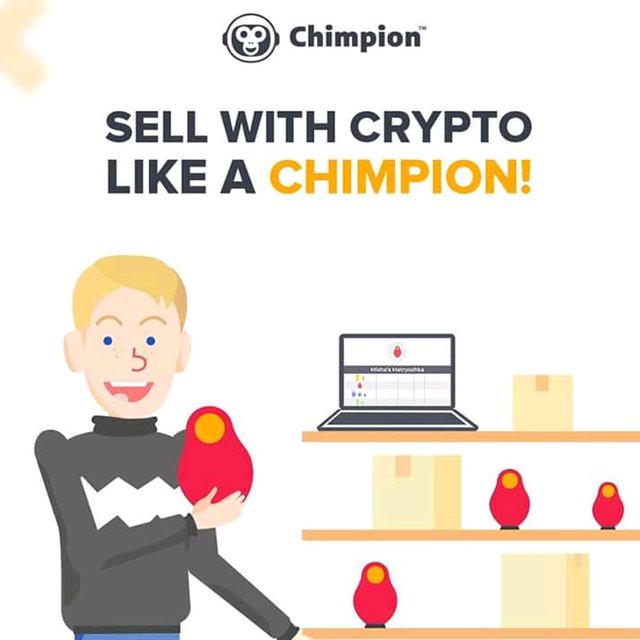 With e-commerce gaining a significant presence in recent years, demand for cryptocurrency payment processors has been significant. Third-party applications have bridged the gap, but it has been impractical for most merchants to accept crypto payments online due to the lack of dedicated crypto e-commerce infrastructure.
And this seems to be threathening the mainstream adoption of Cryptocurrency.
To encourage mainstream adoption of Cryptocurrency, there's the need to provide a one stop solution to this challenge.
Introducing Champion,Chimpion is not like any other cryptocurrency project. While most crypto projects seek funding to build their platform, Chimpion's robust crypto e-commerce platform has already been developed and deployed.
The platform was built using proven technology from Shopping Cart Elite, Paytomat, Gemini, and MoonCatcher, Chimpion is fully primed to revolutionize e-commerce.
In fact, numerous merchants in the United States have already adopted Chimpion's platform to accept cryptocurrency payments, including Marks Jewelers, Mahone's Wallpaper Shop, NewParts, Rosetta Coffee, and many more. Chimpion's platform is already here and ready for you to use.
The chimpanzee was chosen as a mascot to represent Chimpion because of the species' association with exploration, being one of the first animals to travel into space. Likewise, Chimpion is pioneering a new era of transacting by driving the adoption of cryptocurrency for e-commerce.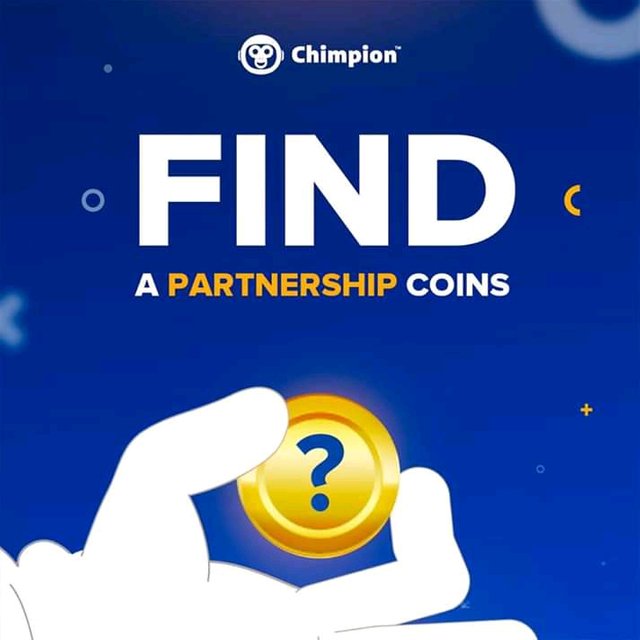 Chimpion (CHIMP) powers our merchant storefronts and e-commerce ecosystem. It is the bounty incentive to onboard merchants in an effort to drive adoption. CHIMP will also be the base currency denomination in the Chimpion Store, which will feature our exclusive apparel product line along with gift cards from major retailers and merchants from the Chimpion directory.
Chimpion is hosted on the EOS blockchain using Delegated Proof-of-Stake (DPoS). DPoiS, a method invented by Dan Larimer, resolves many of the problems seen in Proof-of-Work (PoW) and Proof-of-Stake (PoS) systems. In a DPoS system, a technological democracy is created by a community of block producers and staked users that agree to a certain set of rules.
The many benefits of the Chimpion Platform
Chimpion's is launching an ecommerce platform that would allow merchants to accept cryptocurrency payments, choosing their favorite altcoin as the base currency denomination and allowing the merchant to convert their crypto into fiat effortlessly.
Chimpion (CHIMP) provides merchants with a simple yet sophisticated cryptocurrency payment system with a custom e-commerce and settlement backend. Through Chimpion's innovative technology, merchants can launch full-fledged e-commerce storefronts and accept cryptocurrency payments online, with the option to set the coin of their choice as the base currency denomination. With a built-in incentive program and dedicated wallet, Chimpion gives businesses a seamless connection to the world of digital commerce.
Chimpion merchants can upload products and have listings displayed with cryptocurrency as the base currency denomination without any additional plugins. Through our advanced API, cryptocurrency prices are updated in real time exchange rates.
With ongoing trade wars, unpredictable inflation, and fluctuating interest rates, e-commerce can be inconvenient for merchants with international supply chains. Chimpion offers merchants income stream flexibility, regardless of whether they deal in fiat or crypto.
Ultimately, Chimpion's vision is to empower businesses and consumers to thrive in the blockchain-enabled global economy. By simplifying the process of selling with cryptocurrency, Chimpion is making it easy for businesses to take advantage of the benefits of selling with cryptocurrency. Crypto e-commerce allows merchants to avoid high payment processing fees and long delays that come with traditional e-commerce
Features and Benefits of Chimpion
DPoS for maximum efficiency
Chimpion adopts the Delegated Proof of Stake consensus mechanism on the EOS blockchain. The use of dPos ensures that network participation is relatively easier, unlike PoW blockchains where expensive supercomputers and high power requirements is a necessity. The dPos system enables stakeholders to participate actively in decision making, according to their voting power .
Backed by dual currency system
Chimpion's operation will be based on two currencies: CHIMP and NANA which serve unique purposes within it's ecosystem. The CHIMP tokens will fuel the entrance of merchants on the platform and will serve as the base currency denomination in the Chimpion store. The NANA token on the other hand forms the reward layer of the platform. Customer's loyalty to Chimpion based stores will be rewarded with NANA tokens.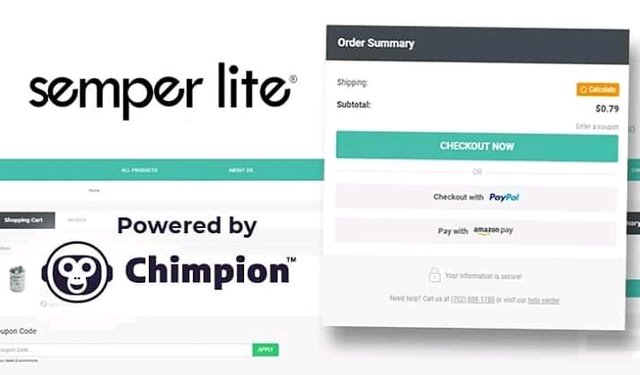 User friendly interface
Chimpion understands the importance of an intuitive, user friendly, yet professional interface in e-commerce, and it doesn't fall short in this aspect. Customers can easily navigate around the platform, browsing through a wide variety of alternatives from various storefronts without any difficulties.
High privacy protection and security
Chimpion ensures that customer's fund safety and payment information remains a top priority. Data hacks,data abuse and commoditisation will become a thing of the past on Chimpion's blockchain powered ecosystem that ensures users remain in control of their sensitive information.
Fully responsive customer service personnels
Customers often encounter issues when shopping on e-commerce platforms. The situation is rather different from real life shopping complexes, where they can be easily attended to peer-to-peer. Chimpion platform ensures that disputes and complaints are readily and speedily attended to by qualified service personnels, as this will go a long way in sustaining user's confidence in the platform .
Loyalty programs to provide customer incentives
Customers are rewarded for their unflinching loyalty to stores powered by Chimpion in NANA tokens.
This is the platform's equivalent to loyalty points, promotional offers, coupon codes etc as seen in conventional e-commerce platforms.
For more information visit:
Website: https://www.chimpion.io/
Whitepaper: https://www.chimpion.io/whitepaper/
Bounty0x ID: Nnedaddy