Rubyx revolutionizing the cryptocurrency space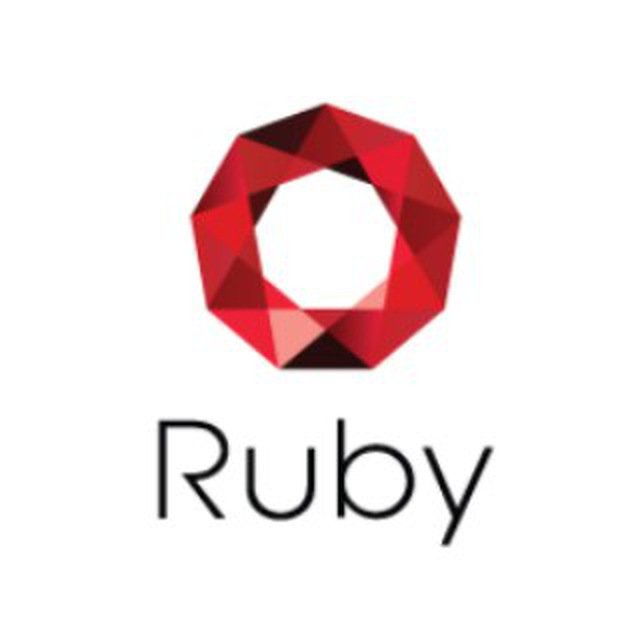 Ever since the inception of blockchain, cryptocurrency has grown exponentially and continues to grow.
The growth could be attributed to the huge investment interest
of investors.
It is a fact that for cryptocurrency to continue yo grow, there is the need for an exchange platform to meets all the needs of investors.......this is considering that the present cryptocurrency exchanges are lacking in so many areas of functionality, creativity and innovations.
Areas such as :
Transparency
Security.
Transaction fees.
Artificial Intelligence.
Reward system .
Introducing Rubyx, a transparent, extensible and unbreakable cryptocurrency exchange where passion can be shared in exchange for endless potential.
Ruby would leverage off blockchain technology and Artificial Intelligence (AI) to introduce a well advanced cryptocurrency exchange that is not restricted to
cryptocurrency exchange for digital assets only but also exchange for funds information and technology.
Ruby seeks to building its own mainnet of POC (proof of contribution) in the nearest future.
The rby as a token can be easily converted/ exchanged to fiat currency seamlessly.
Ruby-x is a state of the art cryptocurrency exchange platforms that is of the ideology that passion should be rewarded to increase user experience.
The Ruby as a platform would provide a low withdrawal fee for its users and a trading fee that is most reasonable and fair when compared to what obtains from other exchanges.
WHY RUBY-X?
Ruby-x has 3 core features of transparency extensible and unbreakable.
Ruby-x would provide a platform that will facilitate the buying and selling of digital assets information and technology.
TRANSPARENCY
Ruby-x would enable access to the real time transaction histories like transaction fee buy orders filled orders..every aspect of transactions on the exchange will be transparent this will go a long way in building trust.
To prove its transparency mantra , 5000 top ruby token holders will be sharing 40% of profits realized or 10% of revenue every quarter of each year.
To reward users passion, 5% of the profit will be held for users and for the future for risk management or margin trading platform development.
EXTENSIBLE
Ruby-x seeks to be different from the present crypytocurrency exchanges as one of its mission is to revolutionize the cryptocurrency exchanges space so as to increase users satisfaction and experience .
Ruby-x exchanges not only provide avenue for cryptocurrencies exchange but also fund information and technology. Ruby-x extensible feature is defined as:
▪Deep AI trading and learning
▪ Cryptocurrency and fund exchange platform.
▪Information and technology can be exchanged and prized(bought).
▪Private fund management framework.
▪ICO fund platform private framework.
▪Vast key currencies (BTC, ETH, RUBY, USDT).
▪Widget Support and Mobile Applications.
▪Multi platform support and
▪Conversion of cryptocurrency to fiat.
UNBREAKABLE
Ruby-x seeks to sustain its user's passion which it hopes to actualize through;
Strong Core team: ruby would leverage off the experience of its core team working with LG, Hitachi, Hyundai amongst others to ensure users passion is sustained.
Secure Server by AWS : ensure that users digital assets are securely protected against hackers.
Usage of cold wallet( BitGo and ColdBar Patterned): this will be used to encourage users to save their digital assets.
As a user, the more funds saved on your cold wallet, the bigger interest you earn.
Ruby-x would make easy and seamless the liquidity of users digital assets through the mobile app feature.
It would ensure water tight security and protection of users funds by introducing a cold wallet that would be used in funds storage.
Users on the platform would be given discounted transaction fee of 50% the first year.
40% second year
30% third year
20% 4th year and
10% for the 5th year.
You will get opportune as an early investor to purchase rby at 0.22$ (half price) from 10th of August to 7th September,2018 as against the 0.50$ price, when
Ruby-x official service launches .
USEFUL LINKS
OFFICIAL WEBSITE: https://ruby-x.io
WHITEPAPER: https://drive.google.com/file/d/0B_dCqhG6F-BaNjd5SUgzZjlNTExsWTJZZ1ZPSVFUbzBFeUFN/view
ANN THREAD: https://bitcointalk.org/index.php?topic=4564194.msg41126532#msg41126532
FACEBOOK:https://www.facebook.com/RubyExchangeOfficial/
TWITTER: https://twitter.com/RubyExchange
TELEGRAM: https://t.me/rubyexchangetoken
BITCOIN USERNAME: Ebeano
Bitcointalk profile: https://bitcointalk.org/index.php?action=profile;u=2324458