If You Want Your Share Price To Grow By More Than 50%, Just Say You Will Launch A Cryptocurrency - That's What ATARI Did
And it worked, apparently:
---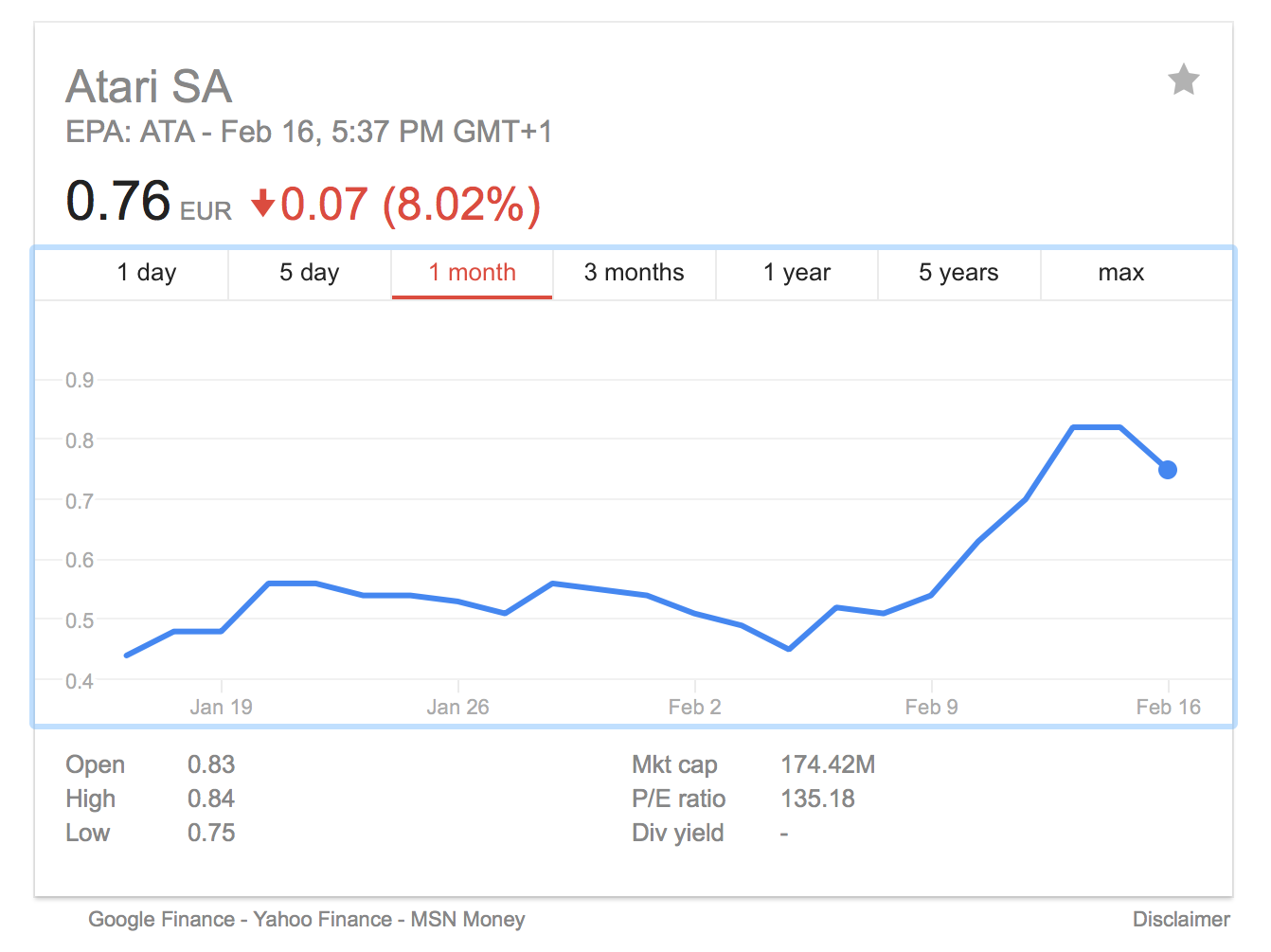 ---
In the screenshot above, there is a slight correction, but the trend is clearly visible. The share price went from $0.46 on Wednesday, to $0.76 today.
So, what made the shares of ATARI, a computer games "dinosaur" to jump from $0.46 to $0.76? And remember we're talking about shares here, not crypto market, so wild swings are not a regular game in this playground.
The cause of the surge seems to be an announcement ATARI made a few days ago in which, please hold your breath, they let the world know they'll launch the ATARI Token. How and what company they'll use for that (ATARI is a multinational conglomerate of companies) is not relevant for this post.
What's relevant, though, is that the market is reacting incredibly fast these days.
It would be nice for ATARI to create a little bit of a comeback. Never a huge fan of Tetris and Pac Man (both launched by ATARI) but the offspring of a dinosaur and a cyborg should be something really nice to play with.
The "cyborg" being the blockchain here, obviously.
---
I'm a serial entrepreneur, blogger and ultrarunner. You can find me mainly on my blog at Dragos Roua where I write about productivity, business, relationships and running. Here on Steemit you may stay updated by following me @dragosroua.


---
Wanna know when you're getting paid?
I know the feeling. That's why I created steem.supply, an easy to use and accurate tool for calculating your Steemit rewards
It's free to use, but if you think this is a useful addition, I'd appreciate your witness vote.
Thank you!
Psst: new to Steemit? Start Here