SEDO - Innovative technologies in blockchain

Hi everybody! I wish you a good day, today I will come back to introduce you to a project that I value very much in the future. That is Sedocoin. Come on! Let's see what it does.
About SEDO
SEDO used to meet the needs of ordinary businesses and citizens Workflow: streamline processes and ensure legal security. Ensure maximum safety of documents, protect them from loss, forgery, abuse and also allow users to verify paper documents using digital copies that cannot be falsified. SEDO can protect any document from unauthorized changes. A key feature of SEDO. is its modular architecture, has components built with flexibility and performance.
SEDO Project has a SEDO POW TOKEN ERC20/ERC918 token launched in Ethereum network, which uses PoW and merged mining technologies that are new to Ethereum-based tokens.
The key platform features
High level of abstraction regarding the technologies it based on (Vaadin, Spring, EclipseLink, etc.)
Pre-installed and integrated components that solve many typical tasks of the corporate systems.
Visual development tools and advanced template code generation.
In total, this allows to minimize the time spent on "system" tasks, configuring the project infrastructure, the integration of technologies and components, development of basic functionality.
The main advantages of DMS based on blockchain
Guaranteed confidentiality of the information transferred between the participants of document workflow.
Sufficient transaction speed.
Guaranteed protection against network attacks (including network spoofing).
The possibility of a bonus system for network consumers using Proof of Stake algorithm (POS)
Detail Of SEDO TOKEN :
Token name : SEDO
Total Supply : 50,000,000 SEDO
Block reward : 25 SEDO
Block time : 10 Minutes
GPU & CPU Mineable : Unique miner
Difficulty Readjustment : every 1024 Blocks
Developer funds : 1,000,000 SEDO
Based technologies : OXBITCOIN
SEDO roadmap
The project roadmap can be divided into two parts: before switching to your own blockchain and exchanging tokens (as discussed above), and afterwards.

Exchange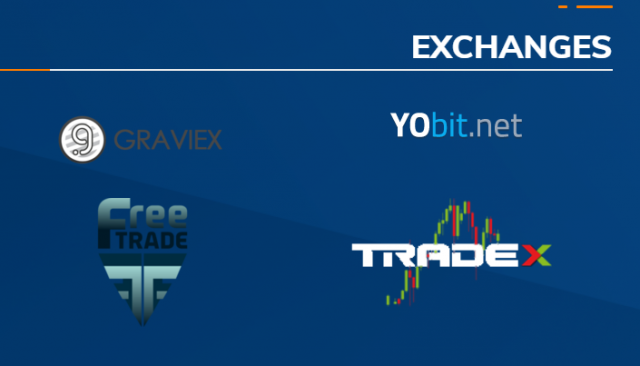 Epilogue
SEDO Pow Token is new of solution about manage on quality on control document management system to make as well with high implementation of technology , on there we can control and build of ecosystem on management to make as well with high performance and team build and developer , and then guaranted of control all fix on about information of data document , so this is make all client comfortable for contribute on this platform , high speed of interaction transaction this is make time efficient in future, good on protection and decentralized of network of this platform establish.
Perfomance of give the services on management quality of document control system as well because on S.E.D.O Pow Token high implementation of technology , all ecosystem establish for management , infrastructructure and integration of technologies as well and establish , and then with blockchain technology make all condition of transaction and acceleration as well , so this is make growing in future with high demand.
SOME LINKS OF THE PROJECT:
Posted by:
Name: ndthan1988
Profile Link: https://bitcointalk.org/index.php?action=profile;u=1754530
Eth address: 0xB9D7C605F7A1c0D3E58BAdb339A3CE3A6581A989