Why ThinkCoin project will succeed?
Why ThinkCoin project will succeed?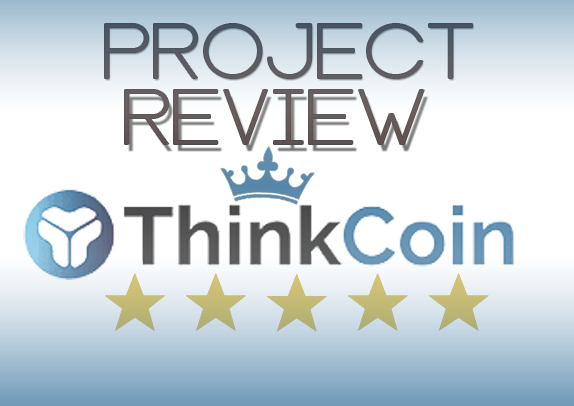 Nowadays the world is on the verge of forming a new financial system - establishment and development of cryptocurrency market (digital currency market) and implementation of blockchain technology.
This introduces a huge heap of possibilities and risks for an existing financial industry that was never seen before.
In this article I will describe a fresh made project ThinkCoin that involves an idea of developing TradeConnect - modern platform for trading.
It is a new solution in the sphere of trading that could allow to participate for all members on an equal footing.
The new exchange will use blockchain technology allowing all trading participants take part in numerous financial operations connected with cryptocurrency, shares, fiat currency and other assets.
TradeConnect is intended to change market rules where currently reign banks and brokers and allow to trade various financial products that are not available on current cryptocurrency exchanges and markets.
Main advantages of the platform:
TradeConnect is presented as a safe and lightning fast platform, because it is founded on hybrid model of trading. - Team of developers reunited various trading models and received a unique method where trading sessions would be recorded in smart contracts and operations would be held beyond blockchain. This method is aimed to increase the speed of transactions and conserve their safe realization.
In addition to the advantages could be mentioned fact that platform allows to trade all known financial assets and all the transactions would be utilized via P2P system.
TradeConnect project possesses all capabilities for urgent solutions of numerous problems that financial market has. - Utilizing TradeConnect traders from all corners of the world could forget about existence of brokers and intermediaries enabling to conduct deals on the very different level of security and with much more lower fees.
One of the major points of the platform is the ability to conduct instant deals. Traders and investors will benefit greatly saving much time.
Also with the help of the new platform all users can invest their funds in any desired financial asset regardless of their place of stay or residence.
TCO token and existing smart contracts technology would make all the deals trustworthy and transparent.
Problems.
Thinkcoin project highlights couple of problems. Among them are:
Excessive payments.
The problem here lies when traders pay fees and commissions to every middleman in order to exercise trading on the markets. It is outmoded form we need to get rid of.
And ThinkCoin project offers to solve this problem using blockchain technology.
Unfair (negative) influence.
Traditional brokerage models can have negative influence on pricing and concluding deals.
This is also a serious problem one should deal with.
Everybody has heard about so-called forex kitchen that go against clients and use unfair methods that influence their trading results.
This can also be handled and ThinkCoin knows how to do it.
Outdated and outmoded technology.
Global trading is stuck in the models that have already been established for decades.
That's why technology lacks flexibility.
Time of blockchain technology has come and outdated form of online trading must become a thing of the past.
It doesn't fit contemporary realities.
Traders' assets are at risk.
Transferring funds into the brokers account adds additional risks. Current transaction form leads to growing risk probability. The client can simply lose all his deposit with no opportunity to make a return. ThinkCoin project can also deal even with this problem.
ThinkCoin Solutions
Let's examine main ideas and initiatives of developers who are also experienced traders, brokers and bankers.
They are the driving force of this project as know all the problems of this sphere.
Drawing on their experience they proposed following solutions:
Reducing commissions and fees by applying blockchain system.
Introducing blockchain technology TradeConnect gathers traders on global digital trading platform where the only paid commission is - single fee that doesn't depend on a broker.
Most advanced Artificial Intelligence (AI).
Innovative technology used in the development of TradeConnect can create a platform with unprecedented flexibility on the market.
Direct trading avoiding brokers and middlemen.
Due to blockchain technology TradeConnect will allow individuals and organizations to trade directly with each other eliminating middlemen and creating advanced trading playground where all players with various deposits make deals under equal conditions.
Absolute transparency.
Due to the technology all the deals become transparent and clear. All participants will have full access and direct control over their deposits and assets. Every contract on the platform is absolutely trustworthy and is executed automatically.
Introducing P2P trading - must equalize all the participants because trading will occur directly avoiding intermediaries.
ThinkCoin aims to create single platform for all traders that will allow to remove all the intermediaries and various fees and instead of them set Platform Single Fee.

Token issuance and tokensale details
A number of issued tokens will be 500 000 000 TCO tokens.
60% of total number is designed for distribution during ICO.
24% of tokens will be reserved,
15% will be obtained by founders and team and
1% is intended for bounty campaign.
In this system token plays a role of the main element of the trading platform so without its implementation there will be no project's future development.
Total amount of tokens: 500,000,000 TCO
Amount of tokens allocated to the ICO: 300,000,000 TCO
Soft Cap: $5,000,000 USD
Hard Cap: $30,000,000 USD
Currencies accepted: BTC, ETH, BCH and fiat money.
Team
The idea of creating TradeConnect projects belongs to Nauman Anees, Faizan Anees and Rodolfo Festa Bianchet.
They could impress everybody with vast experience in various spheres of activities that will no doubt attract attention of many companies across the world to the project.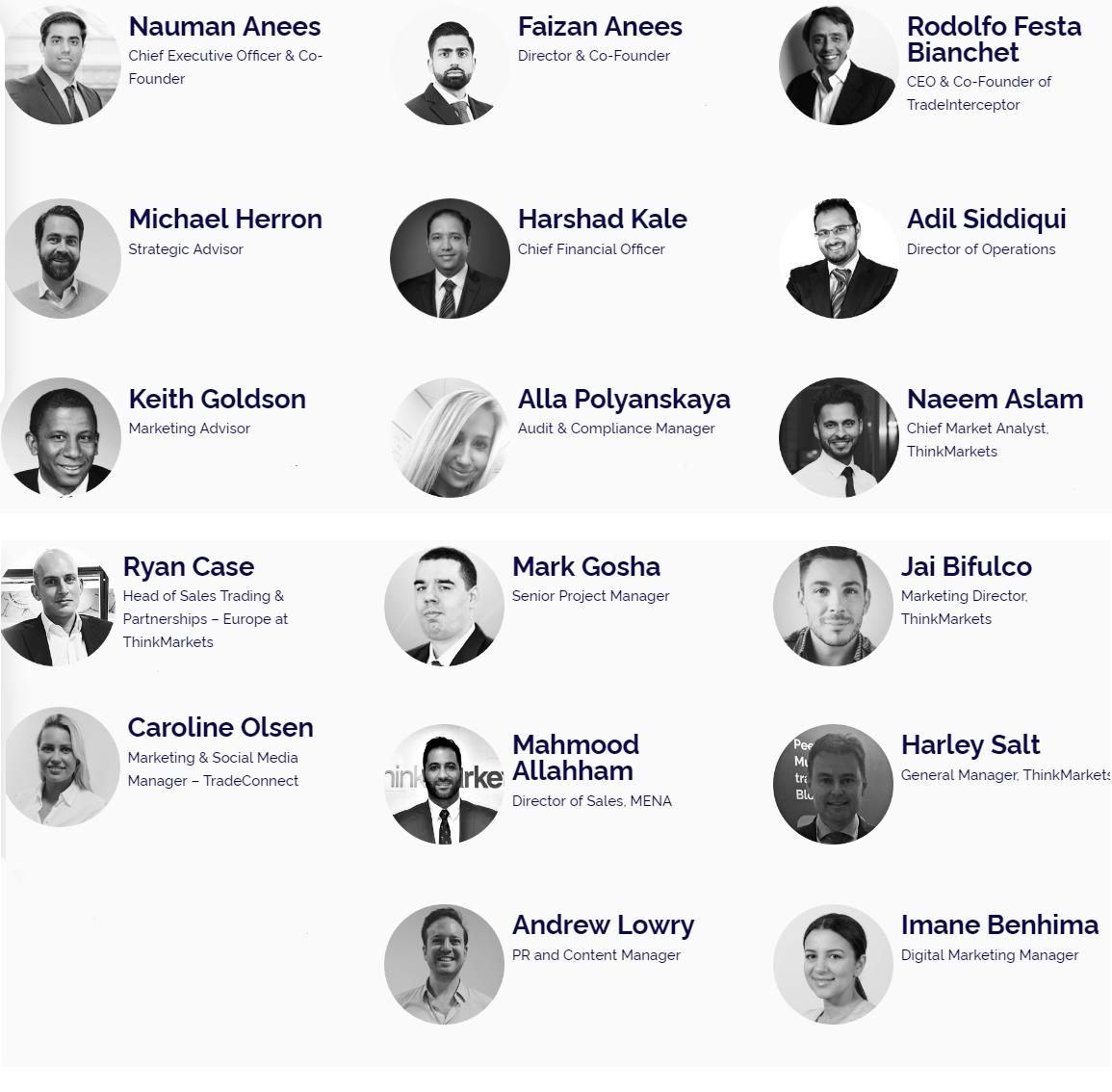 The project introduces hybrid trading model allowing to achieve great results in financial assets trading.
Most likely financial industry will experience huge disturbances in the nearest future.
*
Such innovative technologies like blockchain and smart contracts could change this sphere beyond all recognition.
Advisors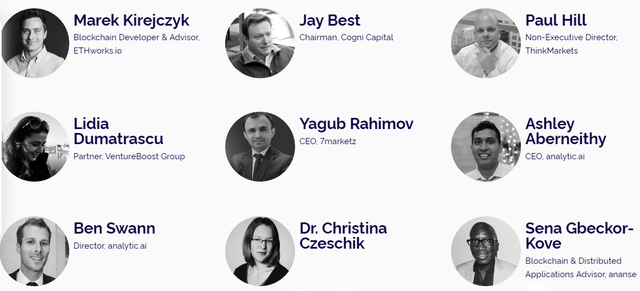 Technology Team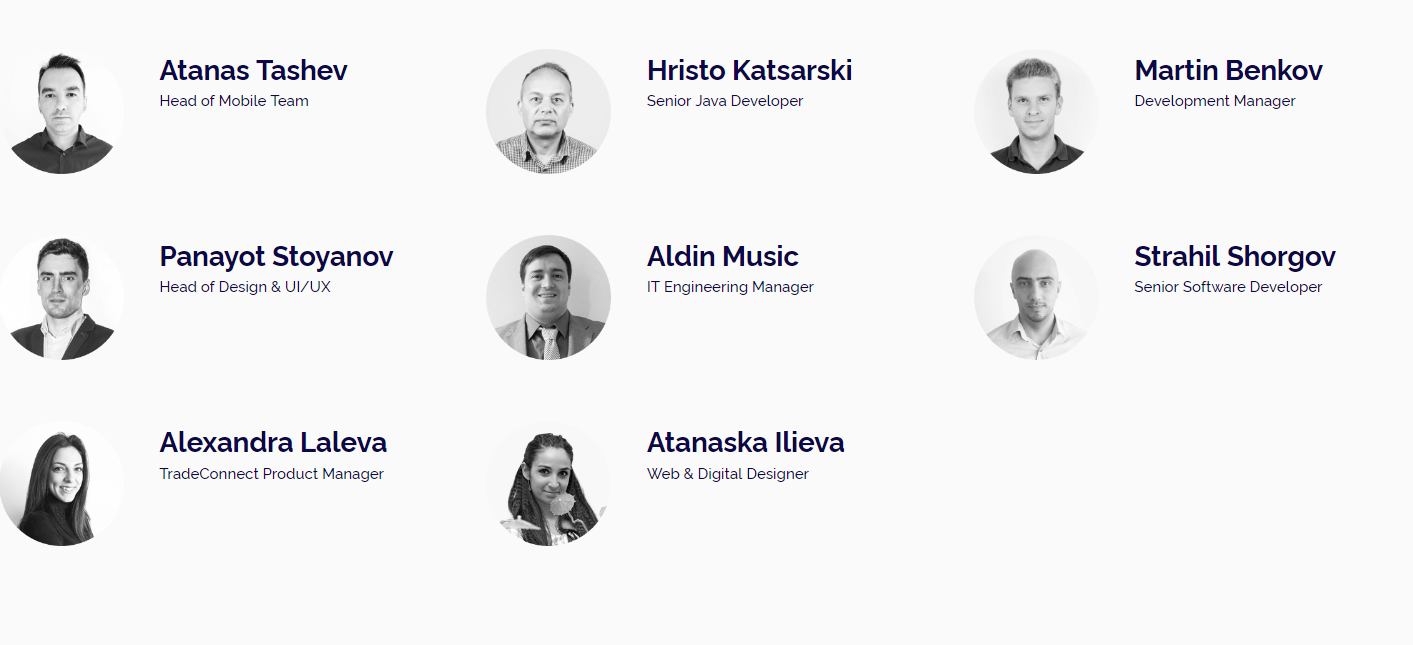 The final goal according to the developers statement is to become world's first mobile broker.
The goal is intensively ambitious but combining strength of talented team they can handle these global changes.
I can also remark that this project has perspective and will be handy to people working in financial sphere.
Safe operations and transparency while making transactions, lightning fast transactions, possibility of managing various financial assets and a major point - absence of competitors all these mentioned above features bring TradeConnect on an absolutely new level helping to attract investors. In this regard you should seriously consider the investment in this ICO.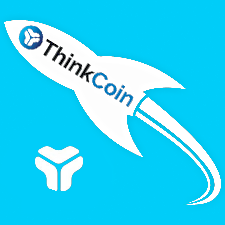 More information about the project:
Website: https://www.thinkcoin.io/
Bitcointalk ANN: https://bitcointalk.org/index.php?topic=3077146.0
Twitter: https://twitter.com/ThinkCoinToken
Facebook: https://www.facebook.com/ThinkCoinToken/
Whitepaper: https://docsend.com/view/5rxxi9c
Telegram: https://t.me/thinkcointoken
Written by aggress0r
MY LINKS:
https://golos.io/@aggress0r
https://steemit.com/@fedotfedot
My bitcointalk https://bitcointalk.org/index.php?action=profile;u=1121623