HYPE: Inflationary + Deflationary Token (Review)
In the midst of so many deflationary and inflationary tokens, a specific experimental project called the HYPE brought a proposal for deflationary and inflationary token at the same time.
HYPE goal is to propose a token in which the community decides by inflation and supply deflation.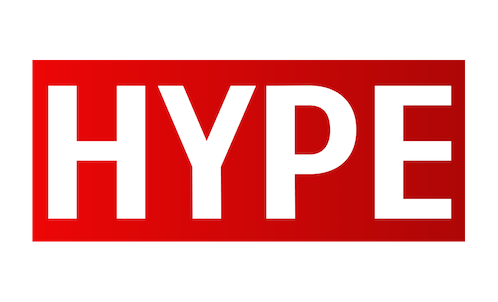 How it works?
Inflation is generated from the moment the HYPE token is "frozen" by the holder. When frozen, the HYPE ecosystem generates a token reward for the holder, this token reward is issued from a smart contract based on the Ethereum platform, meaning new tokens are created, thus generating total quantity inflation of tokens.
Freezing tokens also gives the holder voting power, the more frozen tokens the more "weight" his vote will have on the ecosystem. Voting is essential in deciding the percentage of token deflation, meaning the community itself controls inflation x deflation of the token through its actions.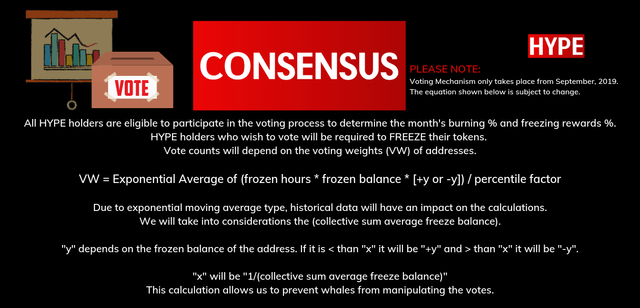 Deflation
Deflation occurs when the holder transfers his HYPE tokens to another wallet, as stated above, the transfer rate is decided monthly by the community through votes, ie this rate may vary.
Current inflation is set at 5% per transaction, and the daily reward rate at 1% of the total amount of frozen tokens. You can check all information through the website: https://hypetoken.io/
Token Technical Information:
Name: HYPE
Platform: Ethereum
Type: ERC20
Initial Supply: 50,000,000
Max Supply: 100,000,000
Roadmap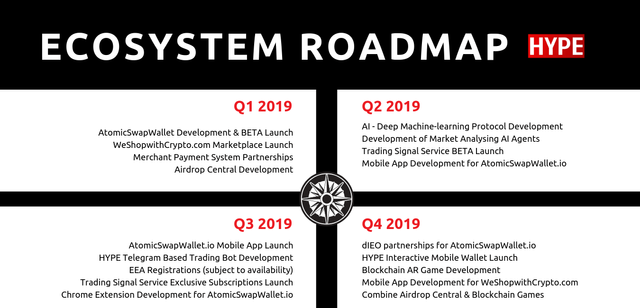 Conclusion
HYPE is an experimental token that aims to empower the community through consensus among its holders.
Site
Whitepaper
Bitcointalk ANN
Telegram Group
Twitter
Facebook


My Informations:
Bitcointalk username: FelippeHeinz
Bitcointalk profile: https://bitcointalk.org/index.php?action=profile;u=2163067
Telegram: @FelippeH
ETH address: 0xcB5889356c39fBa992ea9D0F6D5cE9b0626a57F2