VID: An app that lets you remember your life and monetize your memories
The world is becoming increasingly connected, and it is rare nowadays to find a person who has never accessed a social network, or who has never spent hours of the day watching videos on the Internet, especially given that more than half of the world's population It has internet access.
In a 2018 survey by 'Hootsuite' and 'We Are Social', it was found that about 3.1 billion people make use of social networks, representing 42% of the world's population. This number has been steadily rising year after year.
Video platforms have gained the most fans in recent years, attracting a lot of attention from users and investors around the world.
But what if we could access our memories just as we access the videos on the internet? With this in mind, VID set out to develop a video sharing, storage and monetization platform.

The VID Platform
VID allows you to store your video memories in a kind of 'digital diary' and automatically generate memories every time you use your social networks via APIs developed by VID. Currently the idea is in the process of patenting.
In addition, VID also allows you to transparently monetize your data and content through a fully secure ecosystem. You can learn more about VID through the whitepaper: https://vidrec.azureedge.net/res/WhitePaper.pdf
Through the VID app users can record, store and share videos. After a new video is recorded by the user, they can make the video public or private. Public videos go to the user feed, and are accessible to all your friends, and you can share them on other social networks, while private videos are stored in your diary and protected with Zero Knowledge encryption.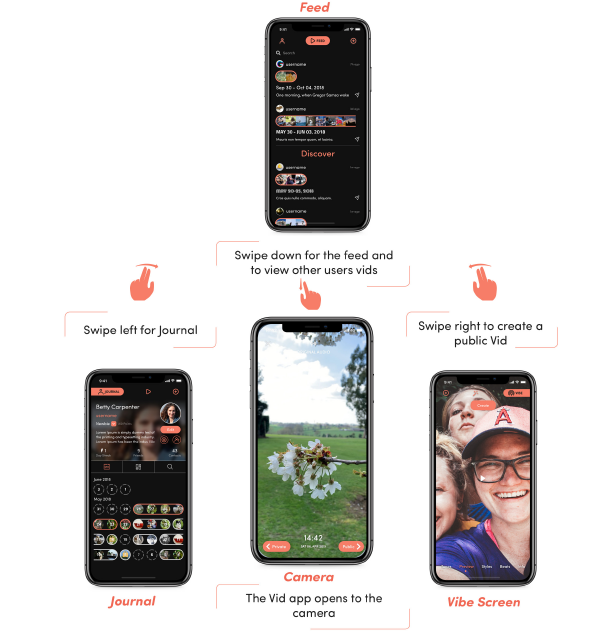 Data Security
As a way to protect your data, VID will allow you to keep your private memories protected by Zero Knowledge encryption, one of the most secure cloud storage methods where only the user can access encrypted content, making their videos totally secure from threats.
The VID Token
VID has a utility token, based on the ethereum platform, the token allows users to transfer funds on and off the platform, as well as giving them access to premium tools. You can purchase tokens through the official website: https://1milperday.com/
Token Technical Information:
Name: VID
Platform: Ethereum
Type: ERC20
Initial Supply: 500,000,000
Maximum Supply: 5,000,000,000
Roadmap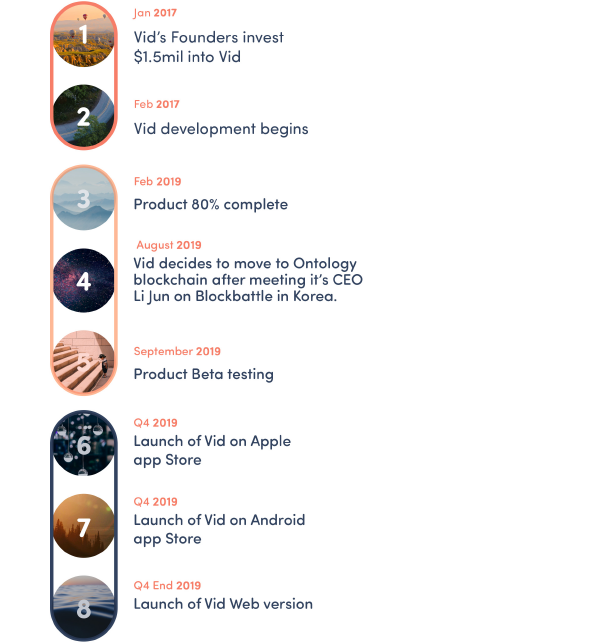 Conclusion
VID comes to meet some specific needs from social networks, as the growing demand for video content. The VID innovates by launching a unique and original app in the digital market.
Site
Whitepaper
Instagram
Bitcointalk ANN
Telegram Group
Twitter
Medium

Proof of Authentication:
Name: ismael da silva costa
E-mail: [email protected]