CANDELA: Leveraging On Blockchain Peculiarities To Make The Power Sector Better & Efficient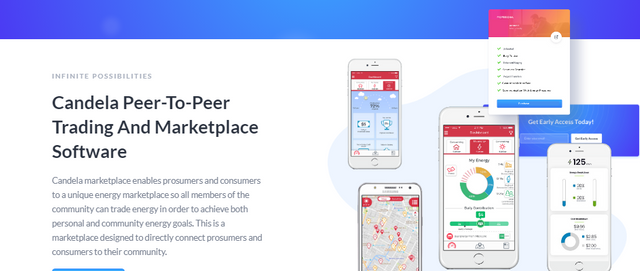 image source
The generation and management of energy in power stations is becoming a challenging due to it's centralized high-cost power grid system. The effect of this challenges makes consumer to acquire this power at very exorbitant cost. With this developments in the power sector I doubt if they will be sustainability of the power model, power demand and the generality of the centralized grid system.
Power consumption will continue to increase as long as human population continue to increase, the current problems faced in the power sector are duopolies, monopolies, poor/ineffective services, inclement weather & government regulations. In many developing countries power consumers are expected to pay an exorbitant monthly charge or they will be cut off the grid.
The candela is a blockchain project that makes it possible for power consumers to actually pay for what they have consumed. It's an Innovation of necessity that gives you power without the power company, it can be like going to a supermarket to purchase power without the power company. Candela offers this solutions using a blend of interconnected hardware (IoT devices), a duly designed token system for transactive energy (candela utility token/coin) and a foundation that is solely responsible for advancing the ideals of candela, projecting and propagating market designs and periodic technological upgrade.
The menace of global warming and other challenges affecting the environment in terms of energy emissions and it's management are some of the reasons why we want communities across the world to create their own decentralized solar panels and even commercialize their energy by selling it to other community in dare need of it. We believe that they will always be individuals and community using either big or small solar energy panels, will be able to adequately contribute electricity to the candela system. For users get cent on dollar whenever they decide to sell their energy back to the system, this process those not only provide more money for the seller but will also drastically reduce cost for the energy purchaser.
Because power consumption management is very essential, candela will be leveraging on an IoT metering device that runs on blockchain technology. It provides comprehensive information on the quantity of energy produced and because it's a blockchain enabled system processes of transactions are direct, fast and cost-effective. No doubt candela offers a compelling market place of sales and purchase of solar energy.
With candela, it's now possible to carry out a behind the scene monitoring and ascertaining of the flow of electricity, energy exchange within power system using the mixture of tools like predictive analytics, pricing signals and system automation. Candela offers a system that unleashes great value at affordable cost and because energy is transactive in nature managing risk and disseminating rewards is easy. Candela is progressive which means it's has possibilities to get better than it is already. Blockchain technology becoming offers a comprehensive list of services such as trackability of transactions, tamper-proof and decentralization leading confidentiality of user data.
Candela can best be described as a project that encompasses blockchain peculiarities and solar energy based solutions.
About Candela Coin ( TOKEN)
It's uniqueness lies in it's ability to offer a single coin and a single point of entry as well as exit, this possible because the order book management system automatically matches average price of buyers bid with average price of buyers bid thereby making the transactions streamlined and fast, candela coin offers a level of liquidity that unequalled. In other to properly incentivize users who already have solar panels, a pool of 5 million tokens has been set aside which means they will be given a certain amount of coin for every KWh produced. Owners sell their energy to buyers using the candela coin as the legal tender. The candela coin offers holders the ability to take part in the ground floor phase of decentralized solar energy and blockchain peer to peer energy transfer.
The Team
Candela has a team of seasoned experts with requisite skill set in hardware development, utility design, marketing, technical standards, complex trading derivatives markets, cyber security, cryptography etc. With such caliber of experienced professionals handling this project, it is a good sign that the project will deliver on its core mandates.
Conclusion
Candela creates an unparalleled ability for people to purchase and sell solar energy between users. It leverages on the Ethereum blockchain technology to ensure maximum security and management of data needed for comprehensive market operations. It's has a utility token called Candela coin and it's meant to provide mouth-watering incentives for consumers and participant's in the energy marketplace.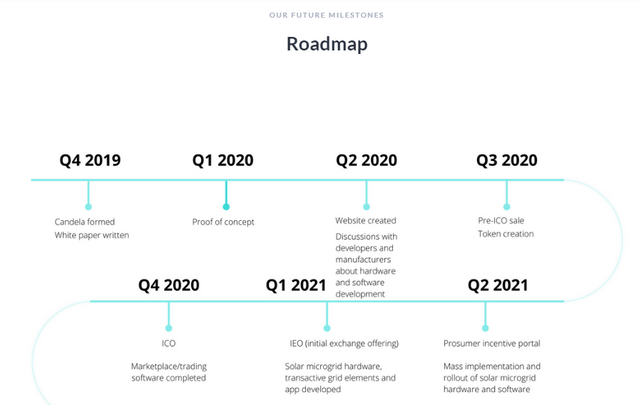 photocredit
See below links for further information;
website
[Telegram}(https://t.me/candelacoindiscussion)
[Twitter}(https://twitter.com/candelacoin)
Facebook
Linkedin
Reddit
Instagram
YouTube
Whitepaper
Author's details
Proof of Authentication Post
Bitcointalk profile link