Monetization of networks and networks based on blockchain
Social networks currently occupy a very important place in the lives of many people, they have become a communicational reference of the modern world.
It is very difficult to find today, a person of any generation that does not manage a facebook, twitter or instagram account, everyone wants and needs to be connected either to communicate effectively with friends and family or simply to know news of world events and be up to date with the innovation of an increasingly globalized world.
Whatever the reason, there is always a good excuse to be connected to the Internet and more specifically to some social network of the many that exist today.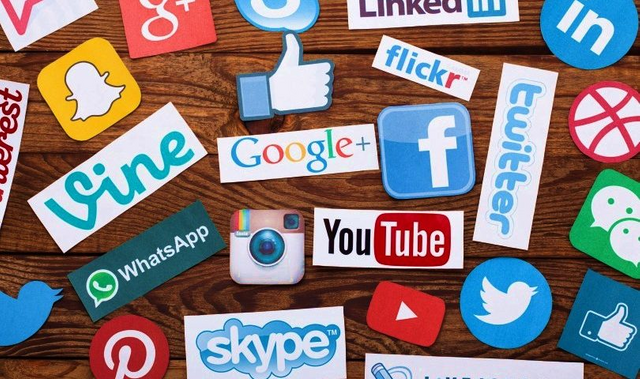 Source
---
In recent years, people with accounts in social networks have tried to monetize their work, content creators, celebrities of the artistic medium, musicians, chefs, bloggers, etc.
All try to become Influencers some more successful than others, but all behind the same goal, get income based on the influence they have in some social group which have become a reference and have managed to accumulate a considerable number of followers.
Essentially, we can define "social network" as a platform on the Internet that we access through an explorer or application, to share interests or activities in general, allowing the exchange of almost any type of data, privately or publicly.
---

Source
Problem / Solution
From my point of view, the big problem when it comes to monetizing our content in any of the most used networks on the planet such as facebook or twitter is the large number of followers that must have an account, a very difficult task when it comes to an ordinary person who, although he has a special charisma, it becomes very difficult to attract such a large following.
In my opinion, and in second place is the fact of creating attractive content for that group of followers in such a way that they remain interested to achieve a traffic constantly, to then advertise a company or service provider that is interested in your services.
Finally, I think one of the most difficult barriers to overcome is competition, as I get my profile, my account or my blog to stand out from a sea of ​​similar content that is generated every day, for me it is something very demanding that requires a lot of time and effort.
---
The great idea!
With the implementation of Blockchain technology and the creation of cryptocurrencies, social networks based on Blockchain appear on the scene, which in my opinion are the solution to the problem of monetization of content for many (including myself), creating a historical precedent in the that refers to social networks, blogs and microblogging.
The decentralized social networks based on Bolckchain are here to stay and little by little they are positioned in the preference of the users for their reward system that are very attractive for the creators of contents.
Until today there are many projects of this nature that have been launched and I will share with you some of these:
---
Steemit
First of all this Steemit, I think it's the most popular and reliable platform at the moment, devised in 2016 by Ned Scott and Dan Larimer, creator of Bitshares, a decentralized reward platform It combines the creation of content, the interaction between users and the use of the cryptocurrency called Steem.
In this way the rewards (steem) work as points that can be exchanged for other tokens, providing purchasing power to access various services related to the network, even converting them through the exchange in fiat money. Anybody, anywhere in the world, can have access to the platform and receive payments for its contents.
---
Sapien
Sapienfocuses on combating false news on the Internet.
Created in 2017 by Robert Giometti and Ankit Bhatia, current CEO, on its website is described as a Web 3.0 social news platform that offers users control over their data, a reward to content creators and a fight against false news Built on the chain of Ethereum blocks.
---
OnG.social
This network, in full development since 2017, is executed in two blockchain, Ethereum and Waves, and provides ease of control for the construction of communities and social interaction with rewards in cryptocurrencies. In this way, like the other decentralized networks already mentioned, the plan is for the users' effort to be monetized within the network and the publications are validated according to their impact, while their veracity is confirmed through the consensus of the community. OnG.social. That to mention only some of the existing ones.
More recently, platforms similar to steemit have been added to the list of users and their user interfaces such as Whaleshares WEKUand Chinese platform that is growing and rewarding users who already have accounts in steemit CBNT and register using this sCthNr code.
Conclusion
The list of platforms and social networks based on the Blockchain technology expands rapidly, trying to satisfy the demands and tastes of users around the world. While it is true that still the use of these networks we can not compare it with the most popular social networks such as: Facebook, Twitter, YouTube and Instagram with 1,900, 328; 1,000 and 700 million users, respectively.
However, the rise of these new platforms continues its course of accelerated growth, gaining more and more followers and registering an increasing number of users, which leads us to consider the following questions:
What to expect from these Blockchain networks in the future? Will they become the new network-based economy? Will they surpass traditional networks?
---
Share with us your opinion about this article, what networks do you use? Recommend a social network other than those you have already tried. I am open to any comment, suggestion or correction that you wish to make, I will respond kindly to each comment.
Pr EV
@crypto.piotr - @juanmolina - @lanzjoseg - @jadams2k18 - @fucho80
---