Harmony DAO is Live: Write, Draw, Develop to Earn $10,000+ Every Month.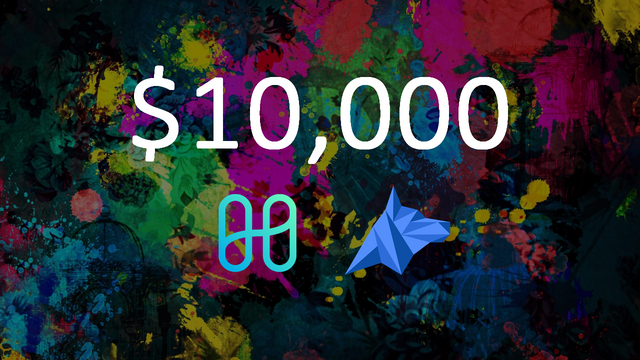 Tired of creating content, art, or even development which leads to zero recognition and no compensation?
DAO Maker has partnered with Harmony to make sure every talent and skillset can now add value to the Harmony ecosystem while getting rewarded and recognized for the effort. DAO Maker has created a new technology called Social Mining. It allows any tokenized project to create a DAO with its own token; within this DAO, community members are able to do work and then be rewarded for it.
Social Mining has created a new DAO, powered by the ONE token.
At least $10,000 worth of ONE is up for grabs every month.
What is Harmony?
Harmony is a scalable smart contract blockchain. It aims to be the infrastructure for smart cities, enabled by its unique state sharding technology. Harmony was one of the Binance Launchpad IEOs and widely recognized as one of the most promising blockchain projects of 2019.
State sharding allows a blockchain to become linearly scalable, enabling it to not be limited by throughput constraints faced by early blockchains like Ethereum. For this reason, large existing dApps like Lympo have moved from Ethereum to Harmony. ONE tokens are tradable on almost every major exchange, including KuCoin, Binance, Gate, and BitMax.
How does Social Mining Work?
To get started, people have to go to Harmony's community dashboard.
Once signed up, there's no limitation on what a person can do. Perhaps you're a talented writer; then write an article on Harmony. Maybe you're a talented developer; then create a DApp on Harmony. On a wild shot, you could be a well-connected product promoter; help Harmony reach a new audience and get rewarded.
This process of sourcing value from the community and then rewarding them for it is called Social Mining.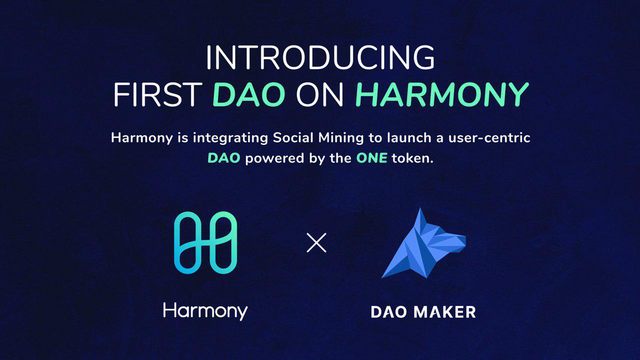 Anyone can provide any valuable service to Harmony and earn ONE tokens. However, these ONE tokens are not rewarded by the team. The community members vote on each completed task.
When ever a user does some work and reports it, it is fed into a news feed that all community members can view. Then, votes are cast. However, rather than ONE token whales having all the power, users who accrue merit by providing the highest quality work end up having the heaviest votes.
Everything from a simple Tweet to creating a chain explorer or drawing new business partnership for the Harmony blockchain can be reported on the platform. The community will then review the work and vote upon all reported work. The work is then rewarded with liquid ONE tokens at the end of the reward period depending on how many points it captured.
ONE for all, and all for ONE.
Anyone can now become a Social Miner as long as he/she holds $100 worth of ONE tokens. Sign up on the Harmony community dashboard.
Everything a person does to help grow the Harmony ecosystem will be redeemable for ONE tokens. The Harmony DAO is for the community, and by the community: all work done will be assessed and rewarded by community members, creating a truly decentralized growth mechanism for Harmony.
The project believes that the community will carry Harmony to 10 billion people. And for that to happen, it is necessary to have a mechanism that rewards every contribution that helps the project grow. While community members of all blockchain projects do assist out of altruistic motifs, the typical token holder is passive and is destined to merely question, "When moon?"
By using Social Mining to creates its own DAO, Harmony puts the community at center-stage, enabling the community to decide when moon. This is how decentralized projects are meant to be, with a decentralized source of human capital pushing the project forward in return for community-driven assessment of each contribution's value.

Essential Links
Harmony Website: https://harmony.one
DAO Maker Website: https://DAOmaker.com
Social Mining Support 1: https://t.me/daomaker
Social Mining Support 2: https://t.me/harmony_one



Connect with me:
Crypto News Blockstack ICO Best IEO List Algorand ICO Elrond ICO Elrond Network ICO Zeux ICO Blockchain Lawyers Akropolis IEO How to Store ERC-20 Tokens Comparing Best Hardware Wallets