Your Favorite Characters are NOW on the Blockchain!

Our favorite childhood characters and some of the biggest brands in entertainment are about to make blockchain their new home!
Mass adoption is a common topic of discussion in the blockchain space. Many ideas have been posed towards achieving this goal, but most proposals have missed the point. Mass adoption mandates that all aspects of the blockchain—wallets, transactions, tokenization, etc.—must be done in the back-end and consumers must simply be given a product they want, or better yet, desire!
To make all this a reality, Alfred Kahn, the man behind some of the biggest names in gaming, collectibles, and media, from Pokémon to Teenage Mutant Ninja Turtles, has joined a blockchain project called ECOMI to bring blockchain-enabled gaming and collectibles to the masses. The project is cored around NFTs and will allow major brands to issue world-famous characters as NFT collectibles on the GoChain.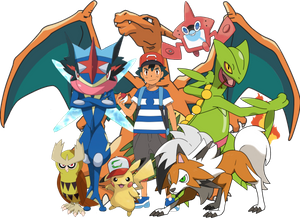 Alfred Kahn is behind the biggest
Brands in Entertainment.
At present, huge partnerships have been made with major companies that hold licensing rights to some of the most-loved characters in the world.
Major announcements are on the way! This means that popular characters that you, me, and everyone sees and engages with on a daily basis will now be delivered to us as NFTs that can be collected or integrated into popular games. ECOMI is the seed for mass adoption blockchain technology has needed.
How it Works
Both children and adults enjoy collectible games; thus the market has seen a great supply of innovative expansion.
Recently, the digitalization of collectibles has kicked into full gear. While some applications have managed to deliver some of our favorite collectibles in a digitalized 3D format, the childhood dream of engaging with our collectibles, cards and figures alike, has been unmet. With advancements in AR, ECOMI intends to change this.
The man credited with licensing programs for massive titles like Zelda and Mario Brothers is synergizing his network and experience with ECOMI's technology to deliver NFT collectibles that can be experienced in the physical world with the aid of augmented reality.
The Collection
ECOMI is a Premium Licensed Digital Collectible Ecosystem—read: a platform where the biggest brands can tokenize collectibles and make consumers the true owners of the collectible. Think Crypto Kitties, but greater, grander, and bigger, as-well-as the ability to integrate the collectibles into AR games.
It all starts with the initial sale of the collectibles. Brands that hold the rights to a character can sell NFT collectibles of that character; the collectibles are issued as GO-721 tokens, making them tradeable on any secondary market that incorporates the GoChain. The Go-721 tokens issued on ECOMI are provably scarce digital collectibles which can be sold or traded to other fans of the character.
Here's an example of a character as a NFT: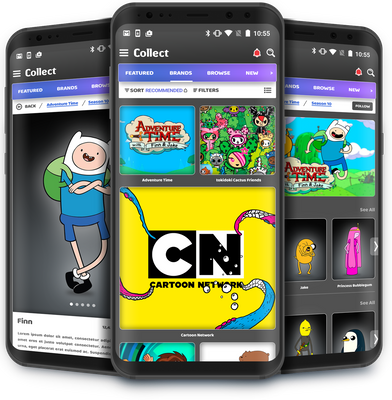 As a NFT, Finn can be traded or sold like a class collectible, or incorporated in an AR applications for gaming.
Trading
The trade of collectibles is a massive market and some Pokémon collectible cards, can sell for tens of thousands of dollars.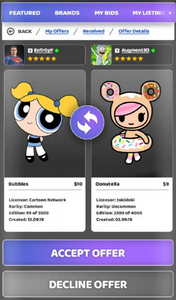 Easy Cross-Brand Trading.
The extreme popularity of the Pokémon Go game demonstrated the potential digital collectibles can have, but the game could not quickly deliver the imperative feature of trading. With ECOMI, any brand's characters can be turned into a Pokémon Go-like digital collectible which can be traded or simply sold.
Additionally, Crypto Kitties has proven that there's a high demand for investing in digital collectibles. While Crypto Kitties is a nascent brand, the market and potential for established household characters are immense. ECOMI aims to make the entry into digital collectibles market incredibly easy by providing access to these NFTs through an iOS and Android applications.
The application will innately convert fiat into tokens to ensure the more technical aspects of the blockchain never come in contact with the consumer.
Playing
Perhaps the most exciting aspect of ECOMI is that gameplay that involves collectibles will no longer be held within our imagination. Augmented reality will make the opportunity for battles, quests, puzzles, etc. with our collectibles to become a part of our reality.
The future of collectibles is more engaging than ever. As more and more applications deliver a social aspect, digital collectibles must integrate a social theme. ECOMI leverages its AR capabilities to ensure a great time is possible with digital collectibles.
This is a product of twining two cutting-edge technologies: blockchain + AR.
This is Too Exciting
Tokenized collectibles have already made their way to the market, but this is the first time a project is gamifying the experience through augmented reality. On top of that, by making the ECOMI Collect applications available on all popular application marketplaces, anyone will be easily able to access collectbies that represent some of the biggest brands in the world.
The team has hinted that major household brands will offer tokenized applications and it's certainly exciting to see the extent of their partnerships and networks. A genuine utility of the blockchain is going to reach the masses!


Connect with me:
Cryptocurrency News Cryptocurrency Airdrops Best ICO List Ripple XRP News Ethereum News Crypto Bounties Blockchain News Blockchain Lawyers Recover Lost or Stolen Crypto