Paygine is Bidding to Bring Cryptocurrency to the Masses
A quick spotcheck on coinmarketcap.com will tell you that of all cryptocurrency present in the market by value, only around 4-7% is traded daily.
While trading volume is used by market speculative investors in cryptocurrencies, the real value of cryptocurrencies has been largely ignored…
Street-level retail use.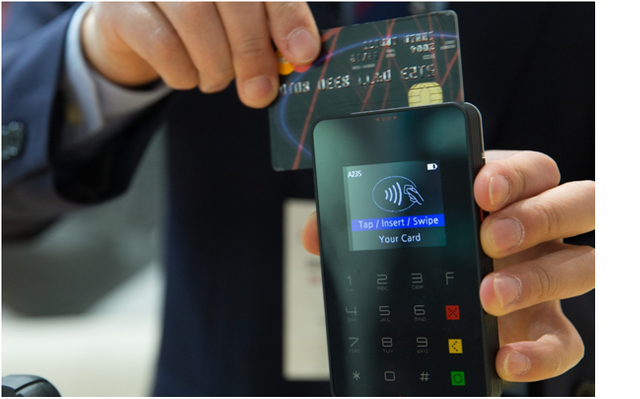 Will we ever see all those billions worth of crypto assets making actual inroads to the common shopping basket?
Will the true fiscal revolution that Satoshi Nakamoto envisioned be realized any time soon?
That is what Paygine is trying to speed up, and in this article we will find out just how.
The current crypto fantasy
When the world started understanding what a cryptocurrency is, the most captivating properties of all were simple promises;
Cryptocurrencies are digital forms of cash that can be exchanged for goods and services.
They are encrypted, and it is virtually impossible to fake them.
They are managed on a peer network and are not centralized, which means they promise high privacy.
Transferring them is peer-to-peer, fast, efficient and cheap.
They are borderless, and will soon be the mode of exchange for international trade, replacing fiat currencies.
The transactions involving them are permanent and immutable, providing high provenance and transparency.
The list is endless.
Cryptocurrencies are just one innovation in decentralized systems. Other innovations that make them possible are even larger in importance. That is the blockchain itself, smart contracts and other digital assets.
Everyone imagined a world where they did not have to pay banks or mobile money service providers for their money to be transferred to a destination they wished.
Hell, no banks would ever shut down with your hard-earned savings.
Was it just a pipe dream?
To date, the truth is that day by day, less than 10% of cryptos are getting traded, meaning that the promise is far from actualization.
Why?
The problem with processing speeds
If you are bringing to the world a technology that promises speed and efficiency, you need to develop a way of ensuring that everyone, all 7.5 billion of us, can use it without delays.
Most blockchains fall short of this requirement, and often clog up when a small hike in user activity happens.
Cryptos as commodities
The emergence of the interest of holding cryptocurrency as speculative assets have seen their prices reach dizzying heights in value, because only a fraction of them are available for everyday use. The rest are stashed away in speculative wallets awaiting future redemption at 1000s of percentage appreciation.
Increase in processing fees
When transactions jam a network, fees go up as people try to incentivize faster processing of their transactions.
Regulatory crackdown
If one of the promises of cryptocurrencies was to replace the current centralized control of money, then the industry must have been prepared for a titanic battle between cryptos and governments.
In fact, most of the strife in the blockchain market emanates from crackdowns, fake news and bad press from the powers that control the world fiat.
Complicated technologies
If you want to replace money, you must bring your technology in a way that your two-year-old kid and your octogenarian grandma will understand.
The jury is still out on the numbers, but a good guess is that only about 10% of the developed world population know ofcryptocurrencies. And only a fraction of that actually use them.
But the larger question is, do people even need to know they are using cryptocurrencies running on something called a blockchain? The moment you start a name for anything with a pre-fix denoting difficulty, as in cryptic, then most people simply drift off to their good old ways.
Can Paygine change this?
Simply put, Paygine is an open blockchain that is designed to handle money remittance, act as a crypto exchange, and assist in the payment for "real" goods and services.
Businesses will be able to customize the solutions under their own labels, meaning that Paygine is a white label solution.
The Best2Pay Advantage
One of the more refreshing things about a blockchain being built on an existing and successful business model is the assurance and stability it promises.
The Paygine blockchain is being built on the back of the Best2Pay brand which is owned by Pay Engine Limited.
Best2Pay is a brand that specializes in money transfer, and has already been accredited and registered with Visa and MasterCard. It currently managers a bank-loan portfolio exceeding $18 billion, with a monthly volume in excess of $115 million.
But to keep in line with the ever changing financial sector, the owners of Best2Pay created Paygine in 2017, to leverage the burgeoning cryptocurrency market and try to create street-level solutions necessary for mass adoption of cryptocurrencies.
How Paygine intends to disrupt the market
Banks are inherently averse to joining mainstream cryptocurrency markets due to the high risk and volatility of decentralized money. But for the simple reason that they use ripple, a semi-decentralized mass money transfer token, they are not averse to new ideas.
This is what Best2Pay thought when they started creating Paygine to enable international remittances from the US to Mexico using bitcoin.
However, it became clear to the owners that banks would hear none of bitcoin-based remittances. They could not service the exchange that was being proposed.
And that is how big ideas are born. Adversity and War. Best2Pay needed banks, but the existing ones were caught up in the war between fiat and crypto.
But because the company had analysed the legal implications of their intentions, the idea to own their own remittance banks cropped up.
It was envisioned that with their own banks, they could use all the cryptocurrencies they wanted, and curb several global challenges in the process;
Enable the transfer of crypto to and from a bank card.
Pay for real goods using a card, in cryptocurrency
Enable crypto to be a means of exchange for online shopping
Carry out international money transfer using crypto and therefore minimal cost
Maintain wallets that can keep and convert fiat and cryptocurrencies
The white label model
The platform wants to provide a back-end solution to businesses that in turn provide its services to the masses.
This is what is known as white label model. Companies will use their own tokens and their own banking cards to allow customers access the platform and trade.
What is needed to achieve this?
Finances
If the platform has to buy a bank, they surely need money. The crypto enthusiasts like you and me are the main type of investors that can hear this dream and invest in it through crowdfunding.
Since the platform will run using the PGC (Paygine Coin) as the fuel, the company has decided to issue the PGN in a pre-ICO and an ICO sale.
The company is already through with the pre-ICO and the Private Sale,and are now in the crowdsale, which runs from 18th of June 2018 to 18th of August 2018.
The PGN total availability is 151,750,000 tokens. Of that, 28% is up for grabs, with a price of $1 for 1.3 PGN.
Participating in the ICO is easy as simply signing up, going through the AML/KYC routine, and either paying for the crypto directly using Eth or BTC or via bank transfer in USD.
Banks
Best2Pay has current partnerships with such institutions as the Home Credit Bank, MC Bank Rus, Vostochny Bank, Absolut Bank and Centelem. But these are mainly clients for their fiat-based business.
For them to incorporate the cryptocurrency angle into the already existing business model, Paygine plans to acquire a bank each from Europe and the Carribean.
This will be pivotal to the model, and about 65% of all funding will go towards this goal.
The Masses
The platform will then embark on fine-tuning the Paygine services to ensure that we all get to use the platform for our daily business. They will do this by ensuring that their services;
**Are simple, fast and efficient; **such that you can be able to start accepting global payments within one day of set up, and your customers can have simple interfaces and an online wallet that is easy to use and convert cash into local fiat and back.
Are global; By integrating fiat transfer and crypto interoperable wallets, Paygine will make crypto use and transfer easy and cheap, and available all over the world.
Are safe; after achieving the highest level of compliance in international standards like PCI DSS, the platform has the assurance that the security of funds is high.
Final Thoughts
Finally, a solution is proposed that solves one of the biggest problems cryptocurrencies and blockchains in general are facing.
Paygine intends to bring easy co-existence between cryptocurrencies and fiat currency in the same wallet.
While this will introduce crypto to most real-world uses, it will also make even international fiat currency transfers cheap and efficient.
If the platform succeeds in creating an easy, safe and friendly payment system that allows crypto to be used in stores and online, they will truly have created a great impact in the liberalization of digital currencies.
Written By : https://bitcointalk.org/index.php?action=profile;u=1091429