Bixtrim ICO: Cryptocurrency Coin Analysis & Blockchain Use
Just as the cryptocurrency market develops every day and has been predicted to be the future of the financial sector from every corner of the globe. There is a need for an equating platform that can actively accommodate the increasing number of individuals that's opting for the cryptocurrency market trends.
What Is Bixtrim?

This platform is simply a blockchain-based multi-functional financial platform that will involve every necessary feature, services, and products of cryptocurrency market. The aim of BIXTRIM ICO is to financially contribute to the use of crypto-based accounts with different founded retail financial institutions (banks), and in turn become compliant with diverse financial service needs.
Their advanced global platform runs with the objective of permitting the introduction of crypto market followers who hope to make use of this innovation to their benefit. To actualize this, BIXTRIM will make use of their standard cryptocurrency to accommodate everyone to take part by becoming a BMX token holder.
How does Bixtrim Cryptocurrency Coin Analysis & Blockchain Use Works?
The Bixtrim platform issues the BMX token as a utility currency for the transaction on their network. BMX will go into paying fees and transacting. Besides, BIXTRIM has concluded on bringing about a place where token users can pawn their stuff for a while and request for them in future which is known as cryptocurrency pawn shop.
The platform has also established the chances for the token holders to hold on to the BMX tokens and cash within a short-term commitment. In that case, it will give room for token holding in exchange for long-term yields.
Furthermore, the BIXTRIM exchange will encourage the crypto trading on the platform. Which means token holders can get to hold exchange or trade cryptocurrency. Subsequently, the platform will be made up of futures support, and also BMX coins credit cards.
Why Bixtrim?
The actual relationship between leading microfinance organizations and this platform could have rapid alterations in the financial services sector. BIXTRIM token holders could enjoy the below benefits by making use of the network service.
Flexibility: Bixtrim will use accounts in various banks, to support as many modern money transfer methods, as possible.
Swift transaction: Bixtrim is capable of issuing a global cryptocurrency with the ability to process over the 100K transaction in a second.
Pawn shop: Bixtrim decides on establishing a cryptocurrency pawn shop where coins holders can pawn them for a particular period of time and retrieve them as soon as they are done paying off the commitment. This chance gives room for customers the to keep coins, as well as get the necessary cash for a short-term and yields in the long term.
Note: BXM is merely a cryptocurrency token that is structured to be utilized for every service controlled by Bixtrim platform. Each of the coins traded on this same platform will for sure have future support. Thousands of transactions can as well be processed per second all over the universe. In other words, Bixtrim's coin serves as a catalyst creating a connection between the cryptocurrency market and the retail market.
Bixtrim BXM Token ICO Details
Overalloutput volume is 72 000 000 tokens which is sectioned into various parts:
• 7 800 000 tokens will be sold in discount packages, including.
• The 1st week of Sales 1 300 000 (60% discount)
• The 2nd week of Sales 2 600 000 (40% discount)
• The third week of Sales 3 900 000 (20% discount)
• Regular sales process starts in the fourth week
• 45 800 000 tokens will be sold at a standard price.
• 6 500 000 tokens for referral bonuses and lottery drawing.
BXM information
• Ticker- BXM
• Platform- Ethereum
• Type- ERC20
• Accepting- BTC, LTC, ETH, Fiat
• Minimum investment- 30 BXM
• Token Distribution Plan
• Regular sales- 63.6%
• Referral bonuses- 9.1%
• Team- 16.5%
Final Verdict
The BIXTRIM ICO is a slightly familiar model that is gaining traction in the blockchain market. Bixtrim promises to be the future exchange While the idea might appear appealing, a clear hurdle is getting the micro-finance institutions to work with cryptocurrency. Conclusively, the legal hindrance does not present a challenge for BIXTRIM, and it is somewhat daunting to see if the platform can achieve what it intends to do.
Bixtrim is creating an ecosystem where everyone is opportuned a full access to an easy and quick crypto-financial services as against the old model (professionals). it's a great project to invest in. see the ratings below


Meet the team
The Chief Executive officer, Artur Arabyan is a very versatile business strategist, who has wealth of experiences and a plus CV for building of businesses from its birth to limelight and as such, he has gathered a strong professionals with like minds as team to bring this project to a reality.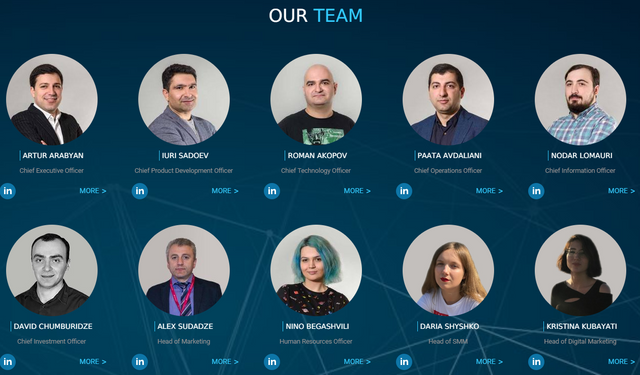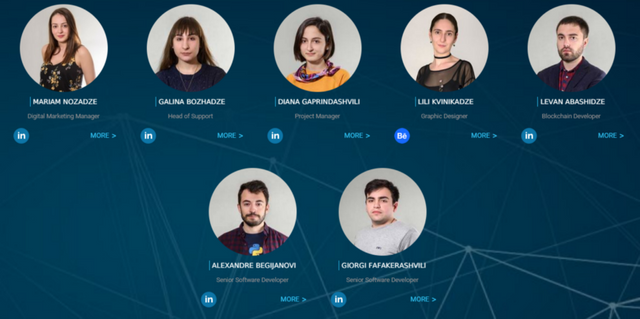 For more information about this project, visit the links below
Website: https://www.bixtrim.com
Whitepaper: https://www.bixtrim.com/assets/pdf/whitepaper-en.pdf
Telegram: https://t.me/bixtrim_ico
ANN: https://bitcointalk.org/index.php?topic=4417058.80
Twitter: https://twitter.com/bixtrim_llc
Facebook: https://www.facebook.com/bixtrim/
Don't miss this project.
Author Bitcointalk username- ijsera82
Bitcointalk profile link -
https://bitcointalk.org/index.php?action=profile;u=1569887;sa=account