AERGO: The safest route for Blockchain-based Enterprise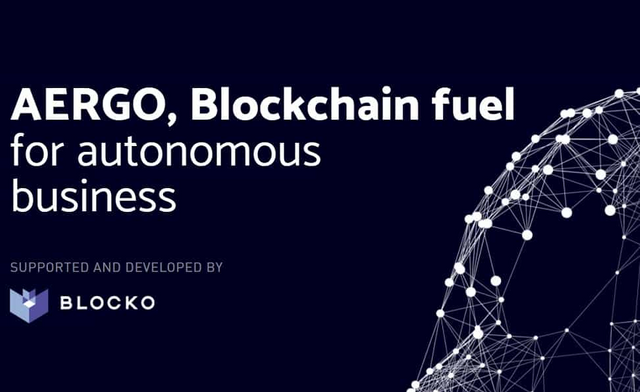 There are a lot of blockchain platforms since the emergence of the 21st century. However, finding a blockchain platform that's capable of delivering openness, dependability and security all at once without flaws is really difficult. Mind you, these three features determines a yielding enterprise.
Good thing, blockchain is sparing no effort to ensure it can still deliver where centralization is finding somewhat breathtaking through its steady ledger technology.
Nevertheless, firms and companies are evolving to adapt to the current technologies which are as well growing fast. In short time, businesses will in no doubt need the right and suiting boost element to develop in the midst of fast growing technologies, this boost element is AERGO.
What is AERGO
AERGO is a suggested current blockchain application or protocol channeled to successfully run both private and public blockchain deployments. With BlockoInc's (Blocko) experience in providing private blockchain production on a large-scale to identify enterprise users, AERGO aims to be built with the mission of enabling enterprise architectures based on blockchain to build measurable distributed database systems by employing both current, innovative and previously established technical procedures.
BlockoInc's is on the verge of developing some of the main working technologies for AERGO. The objective is to ensure comprehensive IT integration and back up services for customers who are ready to deploy and maintain new business products and services based on AERGO platform. These proposed newly established technologies comprises of;
• swift and efficient blockchain protocol
• a new powerful SQL smart contract engine
• An advanced IT integration APIs
• A user-friendly developer tools.
All of these qualities are intended to be reinforced by a dApp orchestration and deployment structure to enable developers and enterprise to install, manage and make use of these protocols.
Apart from it independent nature of protocol, AERGO is comprised of a feature-rich middleware layer to ensure simplified connection with legacy enterprise software.
Why AERGO
This platform is such that both developers and enterprises will find it stress free to build, customize, and deploy their personal blockchain apps within the cloud. Besides, AERGO allows developers and users to personalize and remodel their apps in a way that suit the purpose to which they are needed through the ability to choose independently between a public or private network.
Note that either of these options (private and public blockchain implementations) with their different characteristics is channeled to ensure flexibility when constructing a personalized application by the enterprises or developers.
With AERGO hosting everything across a protected cloud-hosted distributed network, alleviating of businesses from obvious overheads through the elimination of needing to construct a physical infrastructure to run blockchain applications will be made possible.
The Major Components of AERGO
This platform is comprised of three major components: AERGO Chain , AERGO Hub and AERGO Marketplace .
AERGO Chain: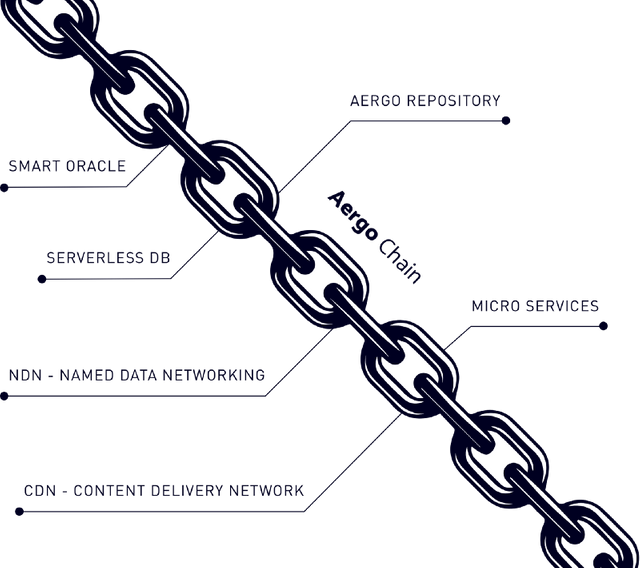 It is referred to as blockchains' public internet that will feature an SQL-based smart contracts platform with a brilliant performance accommodating over a million transactions per second through sidechain technology. This is as a result of AERGO adopting reliable delegated proof-of-state (DPoS) governance model to boost performance and improve network stability.
AERGO Hub: it's simply a web-based blockchain hosting service just like the present public cloud web services which connects secure dApps through AERGO Chains and as well produce tools and services.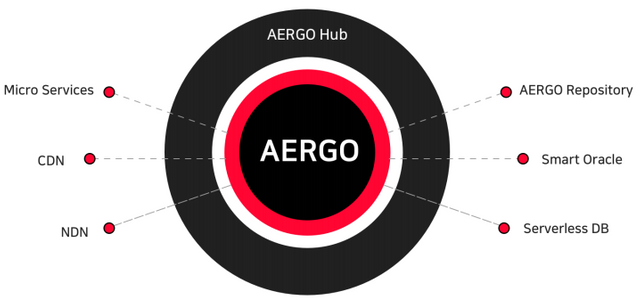 AERGO Hub is also known as AERGO chain's public interface through which developers can test, build, install and manage independent blockchains.
AERGO Marketplace: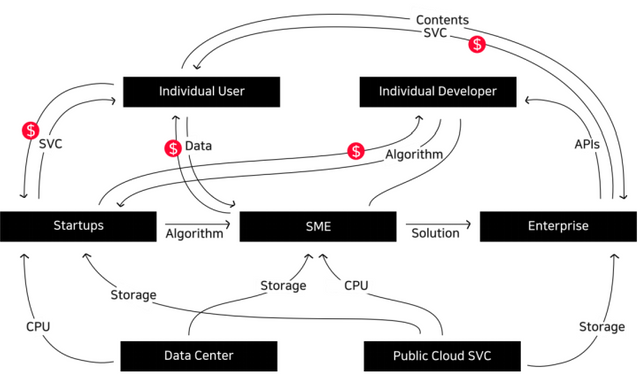 it's a direct marketplace for computing resources and software applications which include storage, algorithms, computing power, etc. for AERGO Chain.
Besides, cloud infrastructure vendors and service providers basically known as third parties will have access to marketing their products and services to AERGO users through AERGO Hub's public interface.
TOKEN ECONOMY
Total Tokens: 500,000,000
Ticker : AERGO
Final Verdict
AERGO's platform was made specifically to revive and sustain enterprise organizations, thus, its features are enterprise fuel as it may later in future become a standard platform for all blockchain related enterprise. AERGO's platform has got you covered with it new specialist solution which'll allow your organization to enjoy the three element that determines a successful enterprise.
Meet The Team
One Striking element of Aergo team is the vast majority of them are gotten from the parent organization Blocko. The majority of the colleagues have rich involvement in Blockchain advancement and plan. You can read more here https://www.aergo.io/team/
To Know more about the Aergo, visit the links below
Website - https://aergo.io/
Telegram - https://t.me/aergoofficial
Twitter - https://twitter.com/AERGO_IO
Whitepaper - https://www.aergo.io/paper/
Hello friend, this project is huge and indeed the safest route for blockchain-based Enterprise !
Author Bitcointalk username- ijsera82
Bitcointalk profile link -
https://bitcointalk.org/index.php?action=profile;u=1569887;sa=account