DNATIX: PROTECTING HUMAN- GENOME DATA AND HEALTH VIA BLOCKCHAIN TECHNOLOGY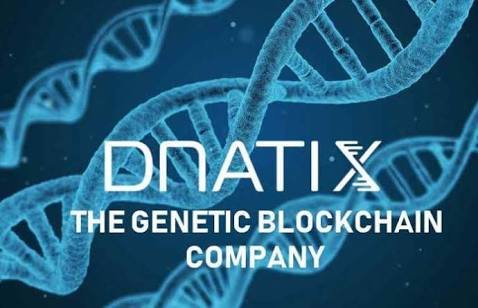 You can't understand this project if you don't know the meaning of genome, its importance and how it affects you when it's not protected. I will succinctly explain this project in a simple term for clearer understanding and quick adoption so you don't miss out.
Genome is simply an organism's complete set of DNA, including all of its genes. So when I ask for your genomic data, you're simply giving me a delicate information about your DNA which includes your gene. I could say, your are giving me a whole information about your life.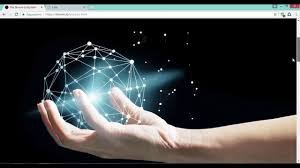 Medical researchers uses our genomic data for identifying genetic factors underlying common diseases. Genome data is gotten from our white blood cell and is sequenced or examined in detail.
Why do you need a genomic data protection? The sole aim of researchers are to dig dipper through our genomic data to get strong findings about general diseases affecting human which will aid better and faster cure as they research for solution related to health issues. Now in a bid to achieve that,maybe a lady (can be anyone) donates her genomic data for research, now if her privacy isn't protected as she's being used as a case individual which relates her to the disease under the study, this can have serious consequences on her, such as denial of access to health/life insurance, education and employment.
Earlier researches have shown that raw DNA data (genotypes) is often too risky to publish even after removal of clear identifiers such as name, social security number, etc., de-anonymization of a participant's identity is possible through examining the genetic markers related to her observable features, that's her phenotype.
Do you even know that some of these medical researchers and the likes exploit your genomic data by selling this information to interested individuals or bodies without your consent? At what cost? There is a need for a revolution in the whole ecosystem to curb these menace and that birthed DNATIX. This project has all the potentials and required team for handling the misuse of our GENOMIC DATA. DNATIX has MORE to deliver.
WHAT IS DNAtix?
DNAtix is a decentralized genomic data-hub and healthcare services platform built via blockchain technology.
DNAtix services are extended to form a global network of genomic counselors and associated laboratories. In addition to genomic data protection and related services, DNAtix is also establishing a non-profit research and development (R &D) organization for a fully integrated healthcare service system. The research institute will excellently connect patients, clinicians, insurers, researchers, clinical laboratories and other stakeholders. Visit whitepaper Whitepaper: https://www.dnatix.com/download/White_Paper.pdf
CHALLENGES WITH THE HEALTHCARE SYSTEM AS RELATED TO GENOMIC DATA
Healthcare data are compartmentalized which has been a hindering/limiting factor to healthcare providers as it limits them from being able to conduct effective research and drug development.

Cost of sequencing genomic data is higher and the economics of scale is poor

A centralized database system with reports of multiple points of access, data hacking and breaches worldwide.

Participants sensitive personal data are exploited without their knowledge while participants are not given the right chance to be in control of their data.
DNAtix SOLUTION
With DNAtix integrating genomics, blockchain technology and artificial intelligence in its platform, these solutions are possible;
DNAtix's platform is built with advanced platform and protocol which enables it to aggregate and unlock contrasting siloed data from centralized databases around the world thereby resulting in significantly more efficient research, drug recovery and development efforts.
With the adoption of blockchain technology, data cannot be revised or tampered with because its database is tamperproof.
Healthcare data stored in blockchain are encrypted through cryptography, for this purpose, only intended users can access your information
Data sequencing cost is well dealt with as blockchain technology eliminates middlemen and associated cost.
Blockchain is best known as an anonymous platform and personal data ownership. So privacy of user is guaranteed and users are enabled to be in control of their genomic data.
Data will be structured and time-stamped.
Blockchain is decentralized and known for security, hacking is impossible, the platform is a global use so no central authority.
The economy is rich and robust as users can operate everywhere, the underserved have equal access.
Transactions on the platform are real and are delivered immediately from a pre-defined agreement using DNAtix token DNTX.
Its consensus mechanism allows an error-free transaction.
BENEFITS OF DNAtix
DNAtix will collect clinical and population data for the purpose of assessing the utility of genome sequencing in healthy and individuals with diseases.

DNAtix is educating the society on the importance of their genomic data and it's protection to minimize harms and maximize benefits.

DNAtix enables you to be in control of your genomic and health data, you'll have free access to its platform and DNAtix data.

With DNAtix platform your genome is safely stored and you have the choice to anonymously donate your data for public use.

You have the opportunity to monetize your genome if you wish.

You enjoy an ecosystem and Portal for GDAPPS (genetic apps)
TOKEN SALE DETAILS
Token symbol: DNTX
Token Sales Start: June 2018
Token Price: $ 0.01
Total supply: 150,000,000
Hard Cap: $ 30 million
Get in the token sale now through this link
https://www.dnatix.com/buy-tokens/
MEET THE TEAM
DNAtix team are well experienced and outstanding with qualities that best fit this project. To know more about the Team, visit the link https://www.dnatix.com/#team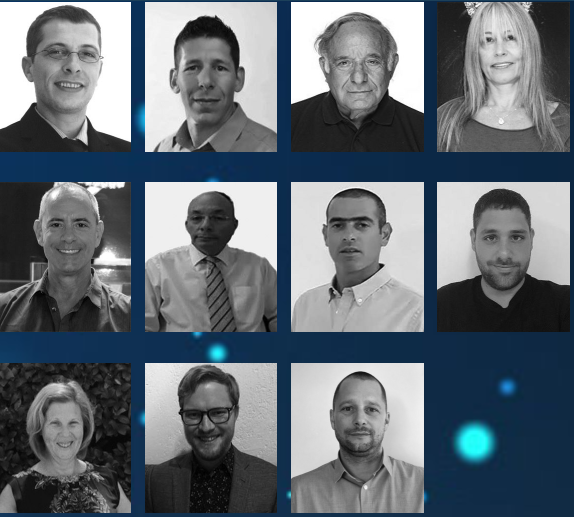 For more information about this great project kindly click on the links below;
Website: https://www.dnatix.com
Whitepaper: https://www.dnatix.com/download/White_Paper.pdf
Facebook: https://www.facebook.com/dnatixgenetics/
Twitter: https://twitter.com/DNAtixGenetics
Telegram: https://t.me/dnatix_tokensale
ANN: https://bitcointalk.org/index.php?topic=4900060
Hello friend , DNAtix is a project you shouldn't miss. You deserve a genomic data protection.
Author's Bitcointalk Username - ijsera82
Bitcointalk Profile Link - https://bitcointalk.org/index.php?action=profile;u=1569887;sa=account