MFTU: A PLATFORM FOR RISING AND INDEPENDENT ARTIST


The advent smart phones and the internet platform have caused a great change in the way music is broadcast throughout the whole universe. In that stead, many nations have been enforcing a royalty payment method through government regulations to make sure Musicians and Artists are accurately rewarded for the use of their performances.
What Is MFTU?
MFTU known as The Mainstream For Underground, is a token which stands as an internationally reckoned, opened, fair, legal and cryptographic Performance Rights Organization and Compensation System for Independent Musicians and Artists in general. MFTU has set in to globally protect the rights and payments of artists online, this platform gives rising and independent artistes a stage plain ground to get rewards (Royalties) in the form of tokens that secures their performance right . MFTU indeed plays a vital role in promoting the entire music industry as well as serves as encouragement and motivation to performing artistes, and also offers a tangible token worth holding on to.
MFTU utility tokens is an ERC20 asset backed by the ETH blockchain which is used for the purpose ofcreating this universal payment method that encourages royalties for all performances at every point in time.
HOW MFTU WORKS
As said earlier, the MFTU token depicts a broadcast currency which will be utilized within the ecosystem for fans, users, participants, and listeners. For instance, listeners are liable to win MFTU tokens in a radio contest, these tokens may be used to purchase premium memberships for on-demand downloads, song-skipping, commercial free streams andso on.
There are various requirements that must be put into consideration in order to qualify as a participant in MFTU Token sale. You will be required to provide your full name, verified date of birth and email address and also a scanned copy of your national identity alongside with your passport, front and rear sides, a visible photo of your face alongside your wallet address. All these will be requested for particularly from a customer or investor for security purposes.
WHY CHOOSE MFTU
MFTU platform in collaboration with its exceptional blockchain technology will make sure to enhance and promote quick development in the music industry. MFTU ensure even distribution and financial independence in the global music industry through the blockchain technology.To explain further, this platform broadcast all your music without considering you as a member or not, this depicts that even an upcoming artist will gain equal opportunity as the professionals. This music will be played on various radios and also be listed on the mainstream. Every user is bound to enjoy safe, successful and accurate transaction via blockchain technology as all information is recorded on a blockchain and will not give room for adulteration.
Being the fact MFTU platform is backed by a decentralized blockchain, users can actively enjoy the guaranteed trustworthiness, protection, accountability as well as openness in the distribution of music. In this case, both professional, aspiring and upcoming artists are rest assured to enjoy freedom as they will no longer depend on other producers in the distribution and promotion of their songs. Blockchain technology provides a conducive and smooth experience for music listeners without any pull or delay. #indie #indieartist #indiemusic #MFTU #undergroundartist #DoYouMFTU
TOKEN ECONOMY
Project Name: Mainframe
Token Symbol: MFT
Hard Cap: 30,000 ETH
General Supply: 10 billion
Token Distribution: 50% to crowdsale, 25% to team, 25% to ecosystem
Price per Token: 1 MFT = 0.000006 ETH
Maximum Market Cap (at crowdsale price): $52,000,000
Accepted Payments: ETH
Country: United State of America
It may please you to know that MFTU ICO was a huge success and already listed on coinmarketcap, see link for prove https://coinmarketcap.com/currencies/mainstream-for-the-underground/, it's also trading swiftly on the exchanges below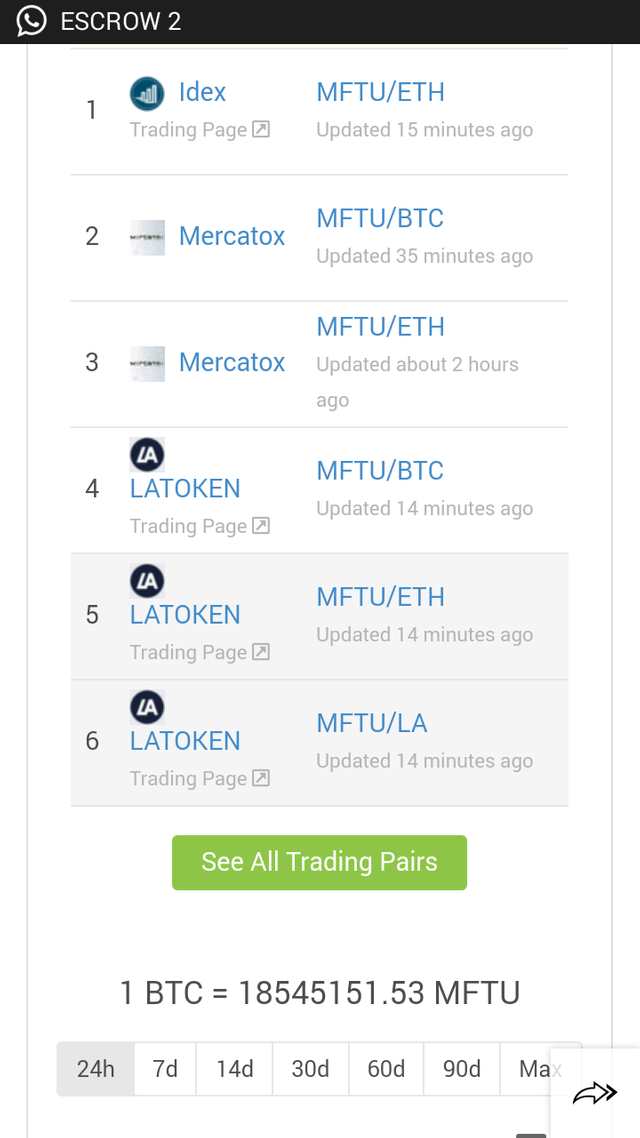 FINAL VERDICT
It is worth more than mentioning that MFTU is a platform that offers a wide room for everyone to listen to their respective favorite song.At the same time, it assist the upcoming artists gain their stardom by playing their songs on different radios as well as online music platforms which are constantly checked by music lovers. MFTU is indeed a platform for all. #indie #indieartist #indiemusic #MFTU #undergroundartist #DoYouMFTU
MEET THE TEAM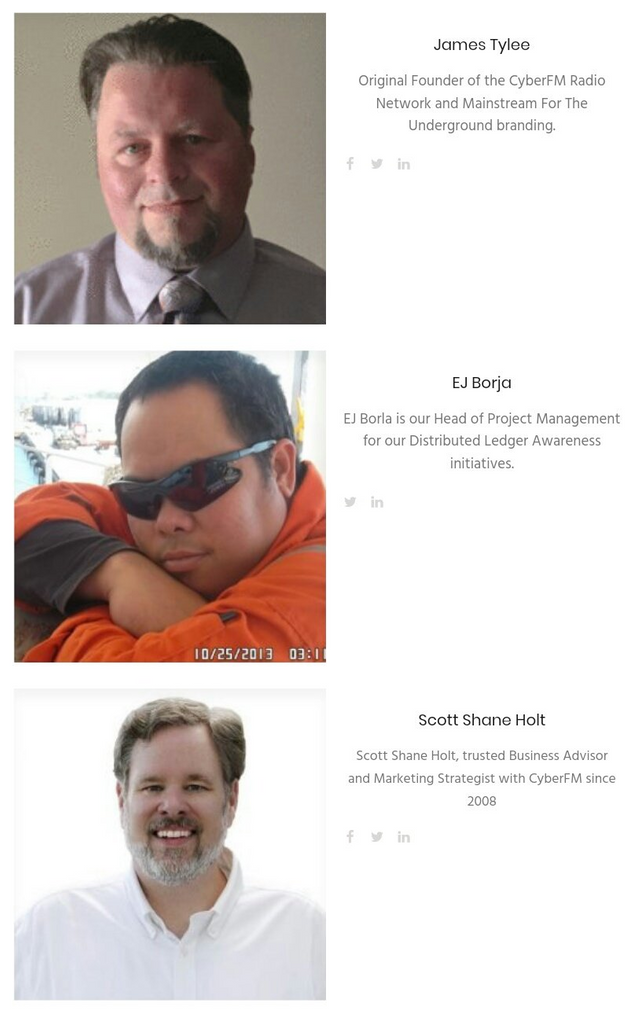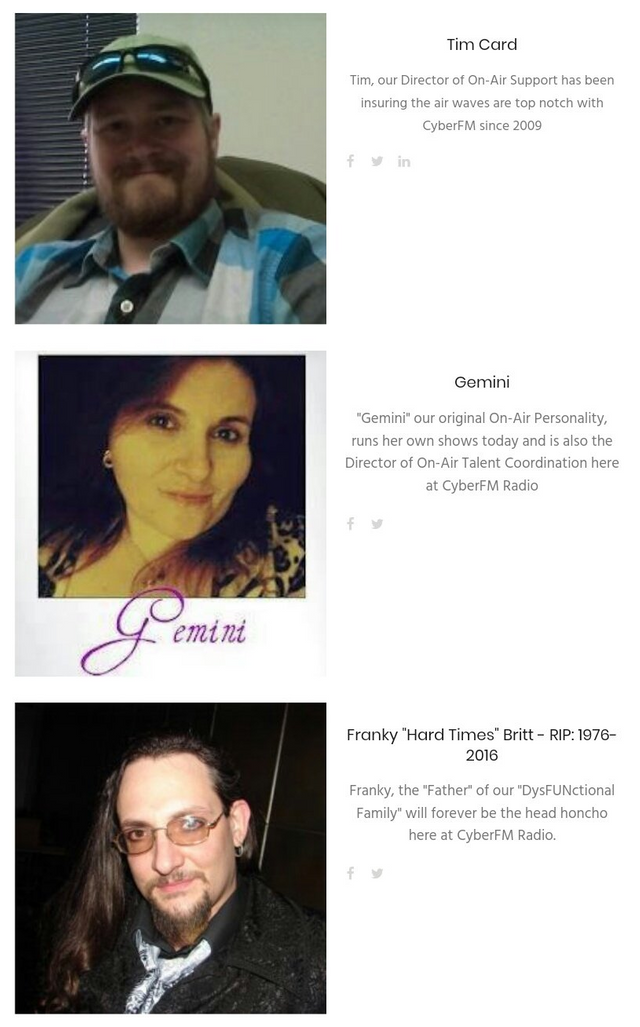 TO KNOW MORE ABOUT MFTU
Join the Telegram Group: https://t.me/joinchat/EgF1dkxE_N0efcR_ff5gYA
Follow on Twitter: https://twitter.com/mftu_currency
Website: MFTU: https://mftu.net/site/
ANN Thread:https://bitcointalk.org/index.php?topic=4511705.0
Whitepaper: https://mftu.net/site/whitepaper/
Hello friend, don't miss out on this huge project!
Author Bitcointalk username- ijsera82
Bitcointalk profile link -
https://bitcointalk.org/index.php?action=profile;u=1569887;sa=account