GROW YOUR COMPANY WITH MOMENTUM PLATFORM AND TOKEN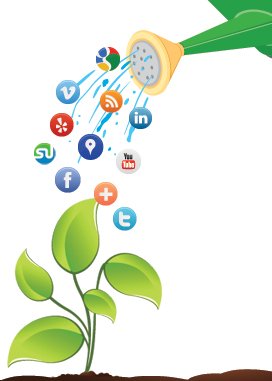 (Image Source: http://socialmediacombo.net/how-to-grow-your-business-reputation-using-social-media/)
Why do companies still stagnate and collapse in this modern and technological world where everything is at our disposal? Why is it that investors and businessmen invest huge sums of money in companies but see no improvement? Why is it that businessmen feed their companies with all the resources the company needs for its progress and survival but still collapse at the long round? Is it that some companies are not destined to survive no matter the amount of investment you put in? Are some companies not worthy to survive in the midst of its competitors? These are some of the questions people do ask in relation to the rampant and unexpected stagnation and collapse of many businesses in this 21st century. What people expect in this highly populated and resourceful era is the continuous existence of companies to meet the high demanding needs of people but this is not so.
The Answer
The answer to all these why's is the marketing strategy of these companies. How the companies market themselves and their relationship with their customers most especially the loyal ones play a pivotal role in the growth of every company or business. Proper and effective marketing strategies are what each company ought to adopt. I believe you have finally come up with the brilliant marketing strategy that you have spent years thinking and strategizing. It's time to get back to the drawing board and avoid the traditional and company centred marketing strategy and adopt the digital and customer centred/involvement marketing strategy.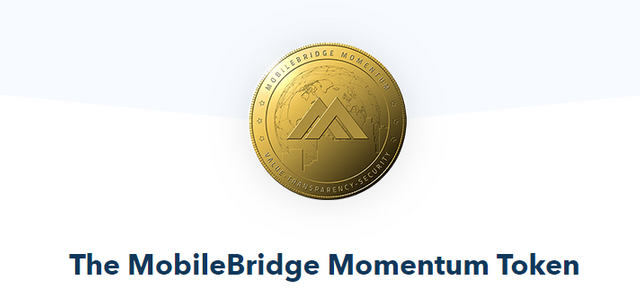 (Image adapted from https://momentum.io/)
Obtaining Marketing Momentum With Momentum Platform And Token
It is an undisputable fact that people usually hate ads, unfamiliar emails and texts. The probability that your ad campaign and emails will end up being skipped or ignored by people is very high unless their favourite icons endorses your product or an awarding campaign is being deployed. Having identified this, a blockchain-based automated marketing platform and token, MobileBridge the first decentralized marketing platform of its kind was created. MobileBridge Momentum seeks to bring a radical and significant change to marketing and customers' commitment in order to build a strong company-customer relationship. Companies, through Momentum Platform, will use the Momentum Token, discounts and other incentives to reward their consumers for making purchases, for their loyalty, data insights, their attention, and for becoming a brand advocate or activist who is sharing with friends and actively engaging with the brand and the community. This means that customers will be directly rewarded with momentum token for engaging with your marketing efforts while steering the overall brand awareness at the same time. On the other hand, customers will be most likely inclined to favour commercial efforts than directly reward them. Encouragingly, this token has the ability to be exchange for fiat or other recognized cryptocurrency. By so doing companies will be able to build a strong network and relationship with its loyal customers, promotes its products, and ensure its continuous existence.
Token Sale Information
(Source: https://momentum.io/)
The total number of Momentum tokens supply is 1 billion with only 50% put up for sale during the public auctions. The token sale will start in June, 2018. The sale campaign will last for one month or up until the hard cap of 42 million EUR is reached. The current price for a momentum token is set at roughly 0.12 USD. There is a whitelist available for investors to join. Visit momentumtoken.io/ and click on "Join Whitelist" to get yourself enrolled.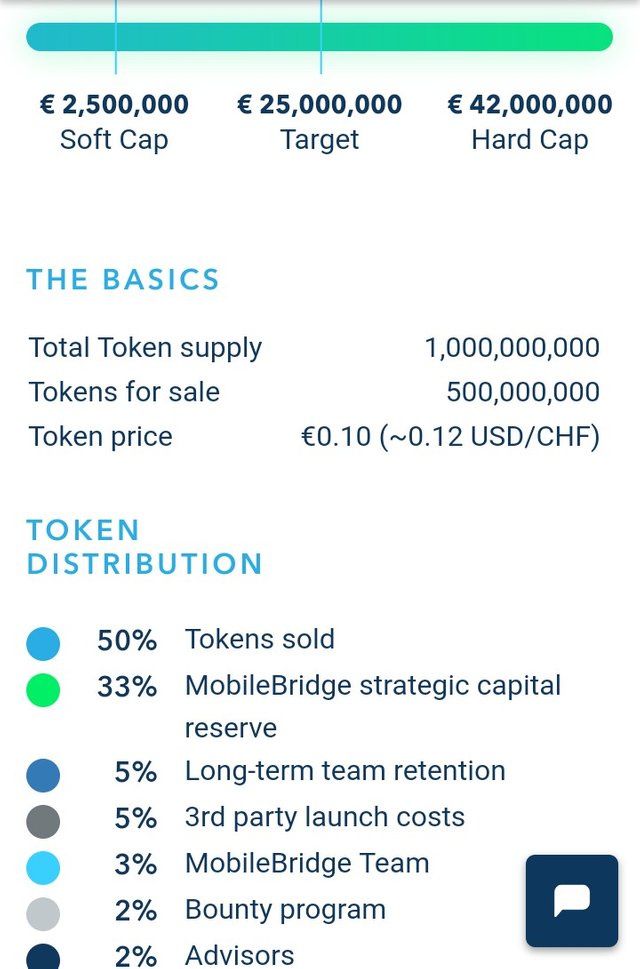 In a Nutshell
Customers can be influentual about what they think of a product or service, and they waste no time in dishing out their thoughts to their friends and families. Because of the pivotal role they can play in branding and marketing a product or a company, you need to learn how to make good use of you loyal customers in building your companies reputation. This is why MobileBridge Momentum has come.
Know more about MobileBridge Momentum.
Website: https://momentumtoken.io/
Ann Thread: https://bitcointalk.org/index.php?topic=2943654.new#new
Whitepaper: https://momentumtoken.io/files/MobileBridge_Momentum_Token_Sale_Whitepaper_-_FINAL_v1.0_1102018.pdf
Twitter: https://twitter.com/MomentumToken
Telegram: https://t.me/MomentumToken
Reddit: https://www.reddit.com/r/Momentum_Token/
PROOF OF AUTHORSHIP:
Name: Ikeman
Profile link: https://bitcointalk.org/index.php?action=profile;u=1549253