AMEPAY - MANY BENEFIT DECENTRALIZATION PAYMENT PLATFORM
Hey Guys,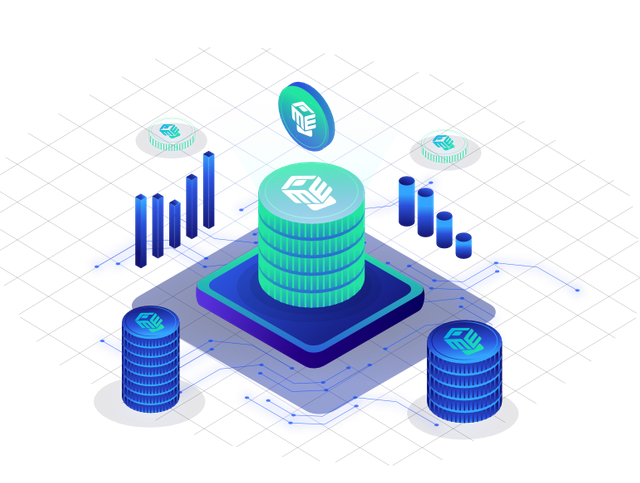 This time, I'll talk about payment platforms. Of course, all about articles is always relevant about Blockchain and cryptocurrencies. in this article before I will be introduced about Amepay. I will talk about the benefits of integration of payment platforms with blockchain systems. Blockchain Sytem is a uniqe technology with decentralization, tranparance, and low cost transactions. even now, Blockchain Technology is used by owners of many companies in each country. Some countries use Blockchain Technology for payment systems, banking systems, tax systems, and more. because of this, we should know and be able to use blockchain technology in our platform or system, for now, blockchain is always on cryptocurrencies. Using blockchain is commonly used in the 4th industry where it is highly related to industries related to finance, payments etc. Well, here's the interesting thing in building a payment platform on top of blockchain technology.
1. Blockchain technology is perfectly suited to payment platforms
after doing research on blockchain, and it seems that blockchain was indeed created to facilitate the industry especially in the financial industry, in this case blockchain is used because of transparency and ease in transactions, so that some countries are ready to even use this technology for financial needs, such as banking, Bitcoin ATM, online market, digital needs, even used to invest.
2. Decentralized financial platform is very easy to get investors
since I know cryptocurrencies, there's been so much evidence of not even being able to name a single blockchain financial project that successfully attracts investors by bringing huge profits as well to investors. Until now we have been introduced to the concept of defi (financial decentralization). As with bitcoin, ethereum, ripple they are very connected to the financial industry, now they are at the top of coinmarketcap as a quality asset and worth investing in.
those are 2 interesting things as far as I research new projects in cryptocurrencies. Now I will introduce to you a simple and elegant financial project whose name is amepay.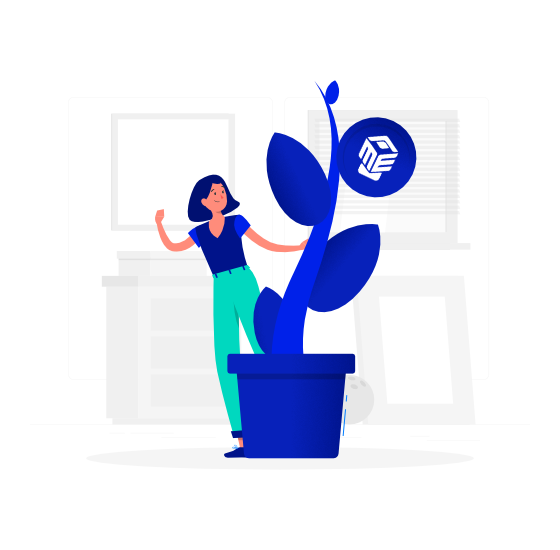 Amepay is one of the cryptocurrency-based payment platforms can transact quickly, safely and comfortably. AMEPAY eliminates complexity, transaction fees, and the slow pace of transactions per second. this is a platform for with a transparent and decentralized ecosystem designed as the primary payment method for decades.
Mission & VISION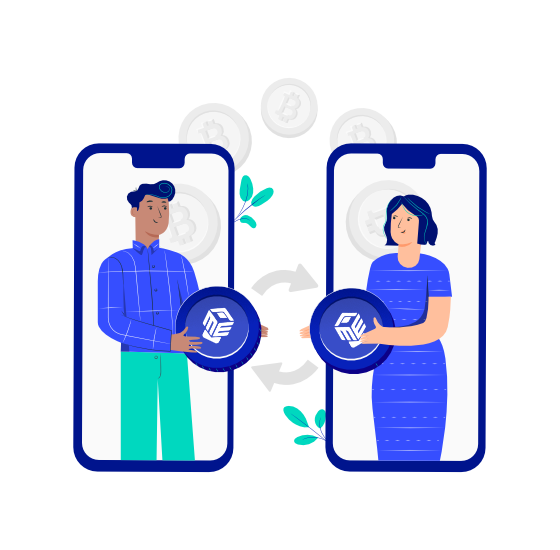 Here's a mission from Amepay.
AMEPAY is on an expedition to innovate the digital payments landscape by assuming a consumer and business-centric approach. Our efforts will be powered by a blockchain-backed platform and dedicated cryptocurrency. This will offer our users a decentralized marketplace, where they can execute payments easily without compromising their security or incurring additional costs.
Here's a vision from Amepay.
Simple crypto-to-crypto and crypto-to-fiat settlements
Accessible blockchain and cryptocurrency integration
Compact and versatile POS module
Inexpensive cross-border options
Tokenized loyalty program
Decentralized Ecommerce marketplace.
Features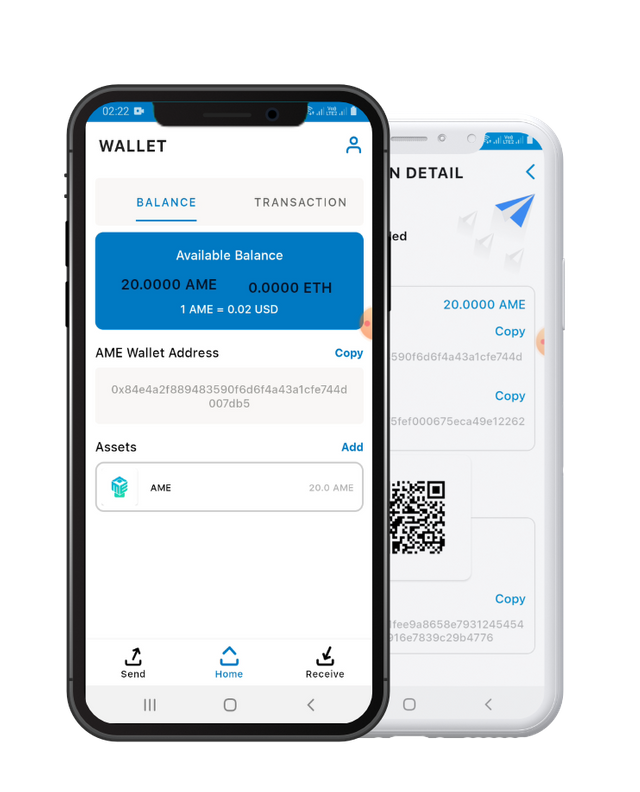 End-to-end solutions that support software and hardware. The AMEPAY platform can be utilized by merchants to digitize their business and expand their business to reach more audiences. In addition, we offer other savings in affordability, accurate data analytics, and inventory among other benefit scores that help many traders.
CRYPTOCURRENCY (AME TOKEN)
AME tokens support both online and offline merchant networks and general users. integrated incentive programs that encourage users to take advantage of them widely. AME tokens are built using the ethereum(ERC20) blockchain and are packed with many benefits.
The AMEPAY platform provides a place to store assets securely. The platform is made with quite high security and supports many assets up to the popular fiat. by utilizing interactive dashboards, account users can account balances, transactions, spending patterns and other important statistics.
How do I buy?


You can contribute to their ICO by registering the link below

https://ico.amepay.io/register




Phase I starts 21st September - Buy with 100% Bonus
Phase II starts 10th October - Buy with 50% Bonus
Phase III starts 20th October - Buy with 25% Bonus
Acceptable currencies - BTC, ETH, XRP and Fiat
Minimum Purchase - 3000 AME Tokens
Number of tokens for sale in ICO - 450,000,000 AME (30%)


Conclusion
AMEPAY is a project built to tighten the financial industry in the form of payments on the basis of ERC20 tokens. with so many benefits of its features and has a very professional team.
For those of you who feel this article is not satisfied enough to introduce the AMEPAY project you can go directly to the website and its whitepaper.
Website - https://amepay.io/
Whitepaper - https://amepay.io/static/theme-assets/whitepaper/amepay-whitepaper.pdf
AMEPAY SOCIAL MEDIA:
Facebook - https://web.facebook.com/Amepay-114622167001761/
Twitter - https://twitter.com/ame_pay
Telegram Group - https://t.me/amepay
Linkedin - https://www.linkedin.com/company/amepay/
Author: Innerpumper
Profil Link: https://bitcointalk.org/index.php?action=profile;u=1139194