Ethereum Classic Vision: A New Ethereum Fork
Introduction
First of all, I want to wish all crypto lovers a happy new year and a prosperous 2019. 2018 hasn't been so good for crypto but I strongly believe 2019 will be better as a lot of things fall in place as regards regulations and adoption.
2019 is starting with Ethereum hardfork which isn't the first of its kind anyways. A new blockchain is going to be "born" called Ethereum Classic Vision (ETCV). This is a great way to earn free ETCV coin if you hold Ethereum in your personal wallet.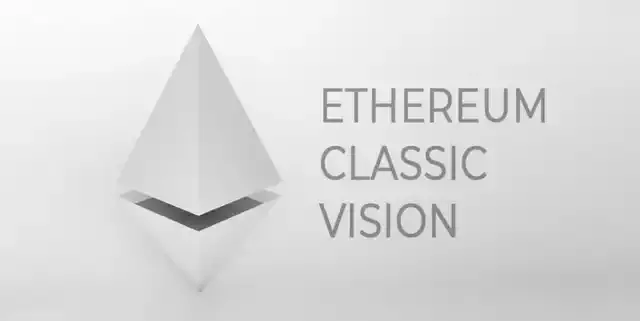 What is Ethereum Classic Vision
Ethereum Classic Vision is a new coin that will be gotten from Ethereum hardfork that will take place on the 11th of January, 2019. It is in the ration of 3:1 i.e. for every Ethereum you hold in your personal wallet, you get 3 ETCV coin free.
NOTE:
You must have ETH in your personal wallet (Coinomi, Jaxx, Ledger Nano, MyEtherWallet etc.) on or before 11th of January to receive ETCV. If you have it in your exchange wallet, you won't get the free coin. So, if you have ETH on exchange, do well to withdraw and save on your personal wallet to be part of this great offer.
So, what makes ETCV different?
Ethereum Classic Vision is the solution to every problem faced by the Ethereum network currently. ETCB combines all the 3 features that makes blockchain technology truly unique which are;
Decentralization
Mining ETCV won't be at the liberty of gigantic mining pool and the blockchain will remain independent from any form of central control or authority.
Scalability
There is option of staking which will make investors stake their coin for some time. This reduces the circulating supply of the coin and in turn leads to price stability.
Security
Block producers has the responsibility of securing the network and any block validator that is found culpable of any offence, acting maliciously might be at the risk of losing their status and staked deposit.
In my next article, I will be writing in details what makes ETCV so different and better that the existing network. The problem being faced by Ethereum and the solution that ETCV is offering to make the network better.
For more info, visit any of the links below;
Hard fork Ethereum – Ethereum Classic Vision – 11.01.19
---
Whitepaper: https://ethereumcv.io/whitepaper.pdf
Website: https://ethereumcv.io/#subscribe
Twitter - https://twitter.com/eth_cv
Github - https://github.com/ethereumclassicvision
Telegram - https://t.me/ethereum_classic_vision
Announcement - https://bitcointalk.org/index.php?topic=5089443.0
Bounty - https://bitcointalk.org/index.php?topic=5089912.0
Author's Bitcointalk Profile: https://bitcointalk.org/index.php?action=profile;u=1231391
Username: Miracle24