BlockBurn - Solid Gaming Project With Ready Prototype
Introduction
Video game industry is one of the leading smokeless industries that bring billions of dollars in the world. Many big companies participated with the purpose of acquiring a piece of this big delicious cake. However, none or very less projects took advantage of cutting-edge blockchain technology to apply in this industry. Therefore, BlockBurn – a blockchain project decided to enter this space through their high-skilled team specialized in blockchain technology in order to disrupt online gaming industry.
What Is Online Game?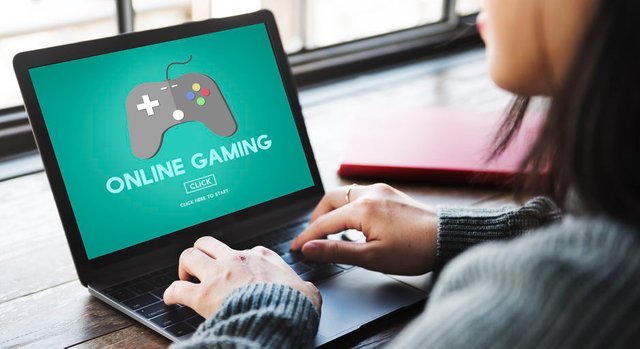 First of all, let's find out what is online game. Online game is also known as a part of gaming industry. In order to play online games, a connection to the internet is required. Gamers will have interaction with each other or players can interact with the game server system in real time. The gaming network system is usually the internet or the supporting facilities equivalent to the internet. When the internet system was not fully developed, people used modern. Before that time, they also used the terminal. It can be said that the internet and online games are always developing together. Initially, it was an intranet system until the current era of global internet. In online game, it is divided into many different game genres. For example, the game works based on the coding process, the game has an impressive graphics that many gamers can play together. The online gaming world is also considered as a miniature form of society in which people interact with each other. There is even a clear hierarchy of roles between players. It goes beyond the rules of a society by common sense. At present, the revenue earned on the first day of the game's official launch is not inferior and even surpasses many of the blockbusters produced by Holywood. Even when the economy is in recession, this has no effect on the video game industry.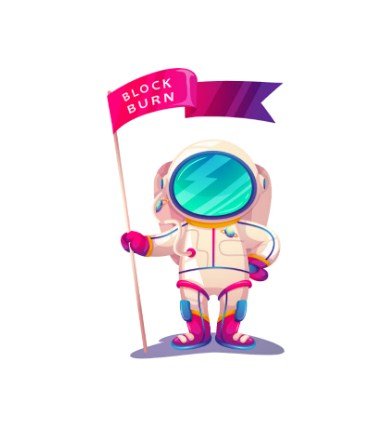 BlockBurn is created with the intention of disrupting the online gaming industry. Their vision is to open up a new way in online gaming industry and this way will play a role as a bridge between online gaming industry and cryptocurrency. BURN – an ERC20 token which runs on Ethereum blockchain will serve for betting within the ecosystem. BlockBurn's team is working day and night to make sure that they can deliver the best experience that gamers never had before when playing on their platform. Moreover, gamers will be able to earn cryptocurrency with real value on BlockBurn's online gaming platform. Besides, the project is now doing fundraising on ChainX exchange with the purpose of funding for their research and development stage. Blockburn successfully sold out in 5 mins in their 1st round of IEO on February 17th. That showed high demand of BURN token before getting list on many world-class exchange.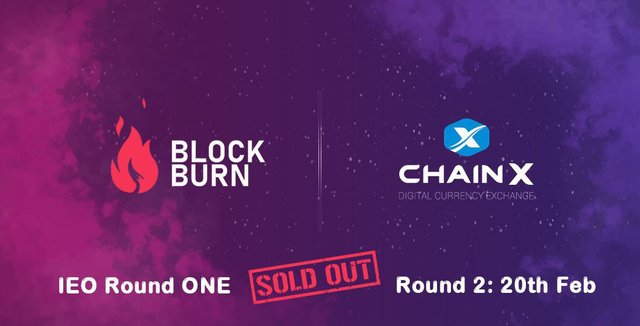 BlockBurn Prototype
This is sneak peek prototype about Blockburn game.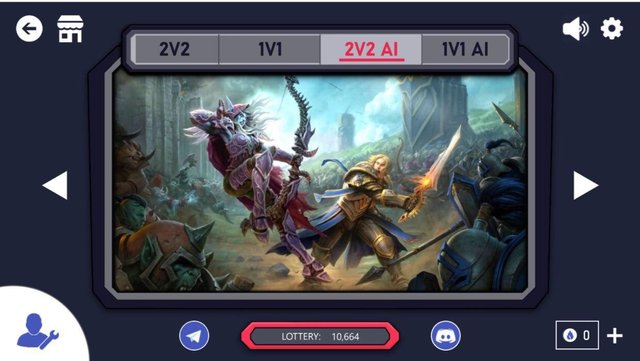 So how does it work? Let's find out in next part!
How BlockBurn Game Works?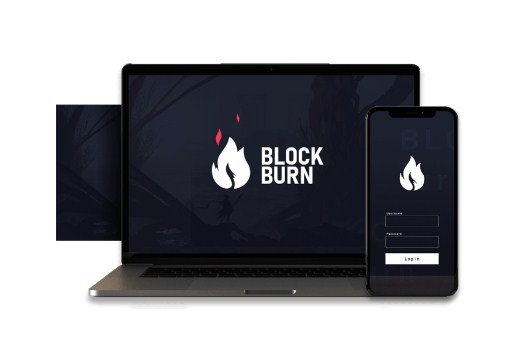 BlockBurn project is born with the mission of bridging the gap between gaming industry and blockchain technology. In other words, this project will bring cryptocurrency nearer to mobile gaming industry in order to create the world's first ever mobile gaming network integrated with crypto. BURN token will play a very important role in BlockBurn's ecosystem, in which, gamers will use the token to bet against each other in fierce matches. They should try their best to win as much as they can for more lotteries since the more lottery they participate the more chance will have to win lottery jackpot. This will also increase the demand of BURN token as well as its scarcity in the ecosystem. BlockBurn online gaming platform will be exclusively available on all platforms including desktop (MacOS and Windows OS), web version and all smartphones and mobile devices (iOS and Android) with the best UI/UX, bringing amazing experience for all gamers around the world.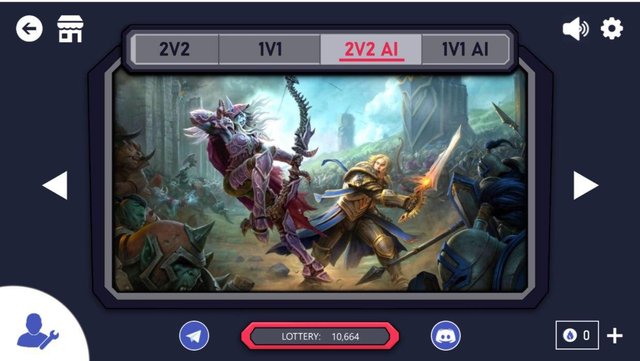 BlockBurn Partners
BlockBurn is a prominent project, no surprisingly, they have many big and prestigious partners such as Dutch Game Studio – their closest partnership. Dutch Game Studio is a very popular gaming studion located in Netherlands. This partnership will help BlockBurn to smoothly bringing their platform to approach more users, hence, massive adoption will come for the project. Besides, Dutch Game Studio can also take advantage of BlockBurn technology to develop their traditional gaming platform. To conclude, this is a win-win business for both sides. With partnerships like this, BlockBurn is guaranteed to be listed on many popular exchanges after their IEO such as Cointiger, LBank, Hotbit and one surprise listing in June 1st 2020. So stay tuned, the best is yet to come for this excellent blockchain-based gaming project.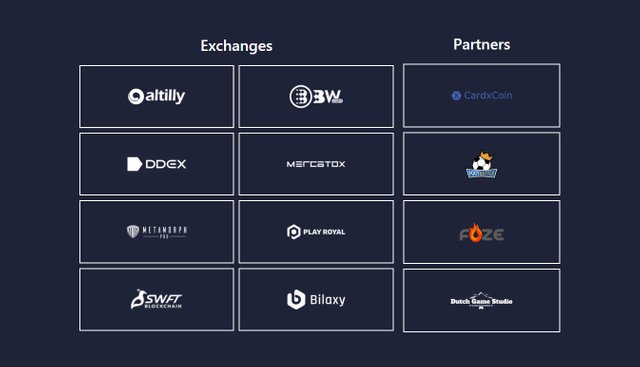 BlockBurn Roadmap
BlockBurn team started their document on this project since November 2019 and finalized their scope at the beginning of this year. Last month, they celebrated their IEO on ChainX by having new version of their website launched, they also released their MVP and made partnership with gaming companies. In this March, BlockBurn will develop and finalize their UI/UX designs. Once the designs are finished, animations and effects will be the next step. All of these steps are expected to be finished in July along with character builder. From June until the end of year will be the busiest time of BlockBurn team when they integrate crypto API for their wallet and transactions in June. Those people who usually play games on mobile phone can expect to experience this version in August 2020. In September 2020, team will finish the gameplay and start to integrate multiplayer feature with the expectation to finish it in September. Implementation process of test results will take place in October for offline and in December for online respectively. If everything is on the right track, the community can look forward to testing the game in January 2021 and experiencing the public version in February 2021.
BlockBurn Team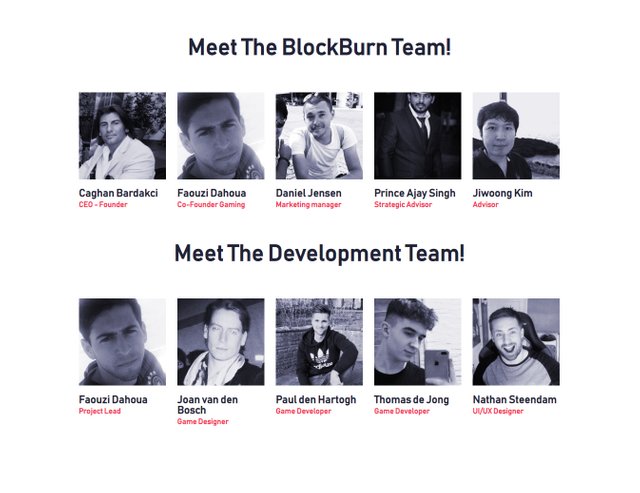 Conclusion
To conclude, BlockBurn is one of the most promising projects that allow you to earn and keep an eye on. They have interesting and innovative ideas. An illustration for it is betting part which allows gamers to earn more BURN token. Besides, with a crowded community, which is well organized and so active, BlockBurn has the best loyalty supporters who always support the project not only in short-term but also in long-term.
Reference
Website: https://www.blockburn.io/
Twitter: https://twitter.com/blockburnhq
LinkedIn: https://www.linkedin.com/company/blockburn/
Medium: https://medium.com/@blockburn
Discord: https://discordapp.com/invite/9GAYzHG
Youtube: