How Secure is online Gambling?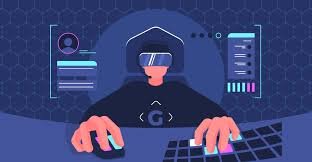 The 21st century is the age of technological growth–we got a chance to enjoy different things without leaving our homes after people worldwide embraced the internet and all its benefits.
Lots of forward-thinking companies set up their company online with the advent of the internet. The online gambling industry was established bit by bit, in parallel with the entire electronic entertainment landscape.
The various benefits of online gambling have helped this sector to expand and flourish. Unlike traditional casino gambling, online gambling is easy to access and more importantly, the whole process is much quicker.
In addition, it raised $45.86 billion in revenue in 2016, and global online gaming revenues are predicted to grow to $96.89 billion by 2024.
However, any company that has too much money going through it often becomes a prime target for hackers and fraudsters searching for a slice of the pie to grab. Online gaming is, in some respects, immune to some of the more common techniques used in physical casinos by fraudsters, but there is no lack of respects for cyber criminals and fraudsters to exploit the game.
For example, An online casino community leaked information on over 108 million bets in January 2019, including data on personal information, deposits and withdrawals from customers. There are several such examples.
Blockchain technology is slowly spreading into every sector and its influence will be felt as never before in the coming years. The gambling industry is one of the industries which this technology is supposed to link to a deeper level.
The key issue with traditional online casinos is that data such as; gaming outcomes, winnings, and payouts are purposely obscured or partially withheld from public scrutiny. Blockchain technology incorporation into this sector is expected to address these problems and many other issues that the online gaming community has faced since the extension of the gaming business to the internet.
For online gambling, the best solution available is Thesaurum.
Thesaurum is a game reward platform that digitizes, tokenizes, and offers a range of assets, like gold mines in Ghana.Many game prizes are allocated in some way, using smart contracts, to all game players from the pool of funds.As a result, Thesaurum provides a platform where users play in different games and use Blockchain technology to win high-priced products from around the world in a fair and safe way.