I signed up for a Blockstack ID so I could use GraphiteDocs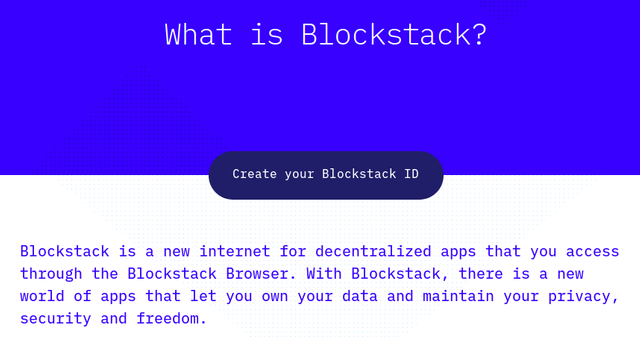 I've known about this for a while
But like a lot of things, I know about them but don't have much experience using them. This evening I changed that.
I had been reading about GraphiteDocs for a while. It's an alternative to Google Docs (G-suite) that is fully encrypted and uses blockchain technology. I like that idea because I've been looking for a way to keep my business writing in one place. Having cloud storage that's secure and private is desirable for me because I like the idea of being able to gain access to all my stuff just by knowing a collection of "seed words". That key or login is the access to everything that I store on GraphiteDocs and also other Blockstack decentralized applications (dapps).
Getting started with GraphiteDocs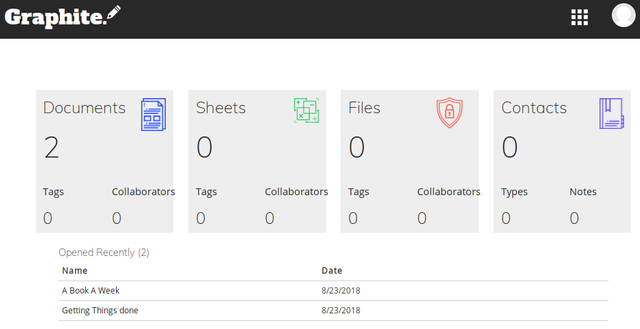 Using the Docs part of GraphiteDocs was really easy. Just go to the Documents section, click the plus sign, type a document title and then get to writing the content of your document. Everything saves automatically as you type it, so there's no need to remember to press the save button.
I've been very interested in note-taking and writing tools over the last year. This is something that exceeds my expectations about how easy it is to manage. All you have to remember is your login and to store the "seed" key in a safe place for recovery, yet your data is completely yours thanks to encryption. No need to manage anything else.
File Storage
Uploading files to the Files "Vault" is also really easy. I'm not sure how much storage space you get with the basic account. It seems unlimited, but I'm not yet sure how that works. I just uploaded one picture to test it.
So far, I've only tried logging in from one computer. I'll test logging in from other computers soon. The File Vault and the Documents make it like my own private cloud, but I don't need to worry about taking care of servers, networking or administration of those servers.
Contacts
I haven't yet figured out the contacts part of GraphiteDocs. Apparently, it's not like contacts in Google or your email address book. You can't just manually add people to contacts. A contact must be another user of Blockstack. Since I don't yet know anyone else who's using Blockstack, I haven't been able to test this feature.
If you are already using Blockstack or you sign up for an account, let me know what your username is and maybe we can connect there.
This is more than promising, it's usable right now!
Kind of like Steemit is a great example of how cryptocurrency can be used for something practical... and it's already working and not just an idea. GraphiteDocs is like that. It's usable right now as an encrypted document storage and writing solution. I'm playing around with it and it looks good enough that I'll try using it for getting real work done.
Have you heard of GraphiteDocs? Have you used it? Let me know your experience or what you think of this kind of thing.
Until next time,