SpritzCoin is parterning with Sidera and is now part of Sidera's Blockchain wallet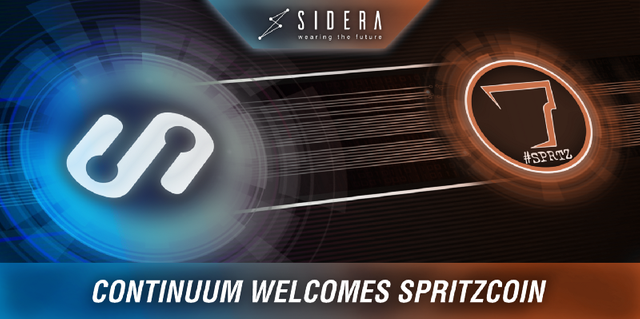 SpritzCoin  is a token which is mainly related or based on  Ethereum ERC20 
SpritzCoin  is the fastest and best way to use for transactions that are part of the beverage and nightlife community. 
It is like bitcoin  of the beverage sector 
 SpritzCoin aims to become "the Uber of the beverage", in other terms, the biggest bar in the world without having and being a bar. 
SpritzCoin  is parterning with  Sidera  and is now part of  Sidera's Blockchain wallet and will be listed in the exchange.