TEMTUM: A NETWORK THAT ENHANCE PEER TO PEER TRANSACTION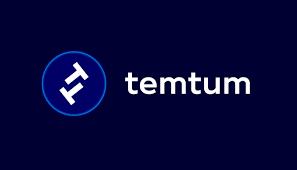 The blockchain is a new technology that has come to revolutionize the world system. Alongside of it, cryptocurrency also surface. The cryptocurrency is a digital currency that suits the digital Life and came to disrupt the way we handle money and process money. Many people adopt the utilization of cryptocurrency in exchange for goods and services or in ruining a business. However, there are still challenges facing this new technology especially once it comes to processing of digital currency. Fact is that, there is not enough infrastructure to back this new technology in the aspects of processing a transaction. However, Temtum has come up with a means to improve the facility which will make me enjoys financial processing freedom.
WHAT TEMTUM IS ALL ABOUT?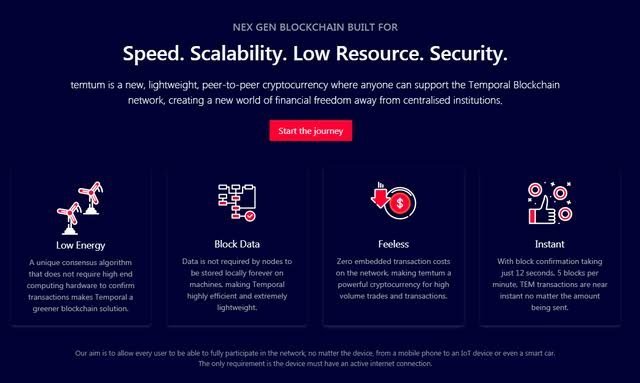 Temtum has seen that people have not been enjoying the benefits of blockchain and cryptocurrency, but they are here to rewrite the story by designing an infrastructure and network that will permit people to run a smooth and swift transaction.
The goal of this platform is to empower people with an infrastructure that supports a peer to peer transaction of digital currency popularly known as cryptocurrency. Furthermore, they want to improve the efficiency of the network, tighty the security and moderate the scalability network of blockchain technology.
TEMPORAL BLOCKCHAIN NETWORK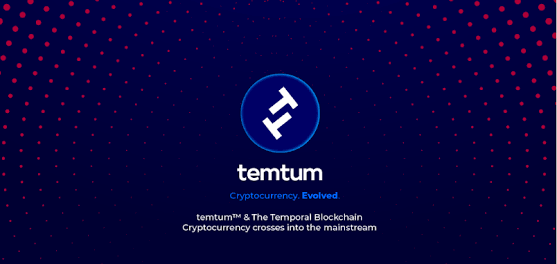 The platform has designed and built their first technology to address their goals. This technology is called 'Temporal Blockchain Network'. This technology is going to improve the network and efficiency of peer to peer transaction and make me enjoys a freedom financial system. The Temporal Blockchain Network technology was designed with a feature that will enlarge the network of blockchain transaction. It has a specification to be able to carry out a smooth and speedy transaction rate; something of about 120000 transactions per second (TPS). The Temporal Blockchain Network was incorporated through an ultra-lightweight algorithm which makes transaction to be light while it is in process.
THE IMPARTATION OF TEMTUM IN THE FINANCIAL SYSTEM
The first set of blockchain we have has disappointed us so much in terms of transaction. Their network as not been able to deliver up to the length we expect from them. It is still baffles me to see a blockchain transaction taking up to 30 minutes before it gets delivered to the other end simply because of congestion in their network. The challenges do not end there, many big investors are willing to adopt the innovation but scalability is still a barrier in this ecosystem where some of this blockchain could only execute a certain number of transactions. So the impartation of Temtum here is to create a network that enhances smooth transaction in blockchain technology, advance the scalability of the blockchain and create a network that makes will make it possible for peer to peer transaction within the blockchain ecosystem.
IN SUMMARY,
Dragon is a well popular platform which I believe we all know. They are the mother of this project and they are fully responsible for designing the platform known technology "Temporal Blockchain Network". So the technology will be implemented into all the digital payment system across the globe. This technology will be implemented into already existing payment system and even the one that are yet to come. This will make each of the payment technology to execute a transaction at a faster rate in a secure way. The Temtum will address the scalability challenges and improve the limitation to execute a big transaction at a time. Temtum is really a game changer, and they will make us enjoys the usage of cryptocurrency for business.
Get more information about Temtum here;
Website : https://temtum.com/
Whitepaper : https://temtum.com/downloads/temtum-whitepaper.pdf
Youtube : https://www.youtube.com/channel/UCxEJq-piVp83Cm3yAOtQgkg
Facebook : https://www.facebook.com/wearetemtum
Discord : https://discord.gg/hs3v4g4
Reddit : https://www.reddit.com/r/temtum
Medium : https://medium.com/temtum
Linkedin : https://www.linkedin.com/company/temtum/
Github : https://github.com/temtum
Telegram : https://t.me/temtumcommunity
Twitter : https://twitter.com/wearetemtum
Writer's Info:
Bitcointalk username : Luchee45
Bitcointalk profile link : https://bitcointalk.org/index.php?action=profile;u=2132793