The blockchain goes deep into the pharmaceutical industry: only conscience drugs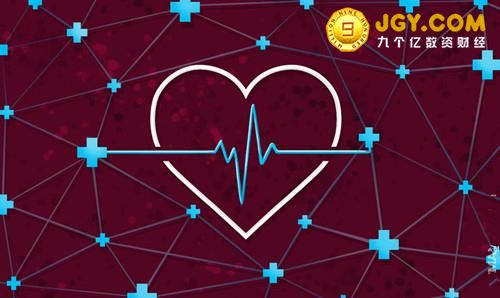 Nine million billion financial reports - Gartner predicts that by 2025, blockchain technology market value may total more than 176 billion US dollars, and then surged to 3.5 trillion US dollars in five years. Given the end-to-end transactional capabilities of the blockchain, those growth forecasts are predictive of great changes that may occur in many industries, including the pharmaceutical industry. In a video interview with Merck & Co. leaders at the SAP TechEd in Las Vegas, the reporter discovered how the company has gained a leading edge in this area.
Refund of pharmaceutical products worth hundreds of millions
As the world's seventh-largest pharmaceutical company based in New Jersey, Merck must comply with the US Drug Supply Chain Security Act (DSCSA) requirements for returning drug traceability and certification. The total value of drugs returned each year is between US$2.0 billion and US$3 billion.
Paul Cocuzzo, an executive at Merck's Enterprise Resource Planning (ERP) program integration and operations, said: "We have a legal obligation to interact with all of our supply chain trading partners and verify them before reselling Merck's products. And identification. We are working together through blockchain-based proof-of-concept to achieve regulatory compliance and help combat counterfeit drugs."
Teams from SAP (enterprise application software and solution provider), Merck, AmerisourceBergen and an SAP start-up company, Cryptowerk, achieved a fast track in eight weeks, SAP's Blockchain concept validation The application uses SAP's advanced drug tracking technology to run on Android or iOS mobile devices. Manufacturers, brand owners, wholesalers, and transporters can use a simple bar code scan to see the location of drugs in real time.
Jeff Denton, an IT global security supply chain executive, said: "We can use blockchains to identify and track drugs through shipment numbers, batches, and shelf life. We can identify drug certifications and accurately identify when and where goods are shipped and package."
a healthier life
When it comes to industries that are suitable for blockchain technology, the pharmaceutical industry must be one of them. The manufacture, transportation, and delivery of pharmaceuticals involve many organizations that need to exchange and share the same information. Everyone in this network lacks trust, and in this case they require a single source of trust and a trusted source of certification information. At the same time, there will be many large-volume transactions every day. The value of blockchain to the healthcare industry does not end with medicines. The World Health Organization estimates that more than 8% of the medical equipment circulating in the market is fake and inferior products. The impact of blockchain technology will save many lives.