Qravity and discover how it can benefit you as a producer, creative, consumer, or distributor.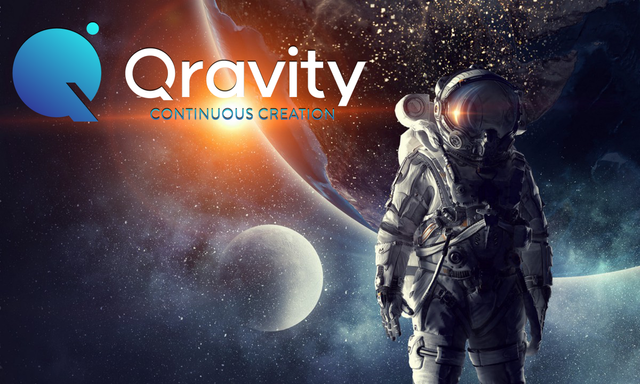 Digital entertainment changes with the times, and blockchain gives the bleeding edge innovation. As innovation develops, lives change, and individuals adjust their stimulation decisions as needs be and delivery of the content change and the compensation of digital content creators changed too..
Blockchain technology is that it empowers a digital marketplace that is both decentralized yet tamper-resistant. It has the potential to address the problems surrounding digital entertainment, content creators compensation; managing assets and financing, among others.


Digital entertainment can benefit from Qravity platform.


Qravity is a digital entertainment production and distribution platform where decentralized creative teams get royalties for making movies, games, music, and more.
Qravity helps people with great ideas assemble, manage, and pay creative teams to produce original premium movies, video games, music, and more.
Its concept is founded on content creators being ready, willing, and able to invest their time and skills in exchange for ownership of the final product; essentially, crowdsourcing and crowdfunding at the same time.


Qravity improves collaboration and eliminates obstacles as producers and creators conceive, develop, and distribute unique content that consumers crave.
Qravity to help facilitate clear, productive communication between collaborating digital content creators, and to manage and track the contributions of every creator.


The platform uses virtual tokens on the Ethereum blockchain to track digital content creation, distribute project stakes among creative team members, and bring Qravity-produced content directly to market. Blockchain technology makes the platform's transactions transparent in terms of revenue, product distribution, and profit sharing.
Project founders and content creators who produce movies, video games, and other forms of digital entertainment for the Qravity marketplace get royalties in QCO every time consumers or distributors purchase their products.


A content creator can complete tasks for, and therefore receive QPT from, multiple projects. Every time a consumer or distributor buys content on the Qravity platform, creators receive a portion of the payment in QCO based on the amount of QPT they earned for their contribution to the content's production.
When a consumer pays QCO to watch a movie, the account address they sent the QCO from is set as an address with approval to access that movie. The platform sends the QCO to the project, then distributes it to the addresses of that project's QPT holders; the amount of QCO received is based on the amount of QPT held.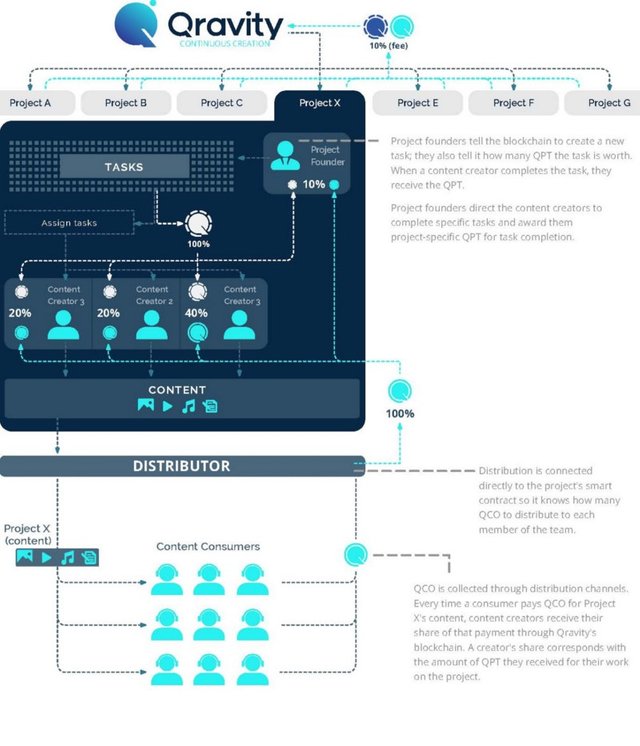 For Wholesaler Content Distributors (WCD), Qravity can manually create paper contracts, convert fiat payments into QCO through exchanges on behalf of the WCDs, and inject that QCO into the platform until WCDs start using B2B blockchain transactions regularly.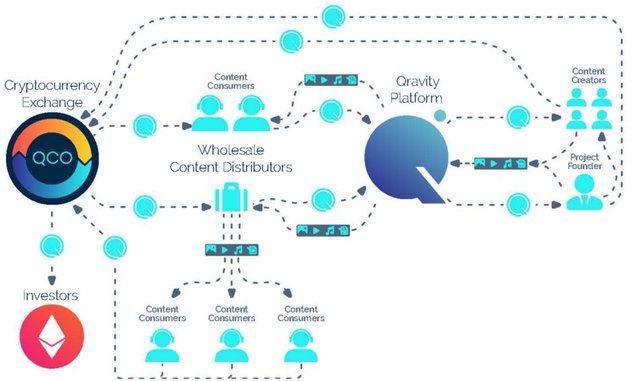 Monetized
Curated
Transparent
Fair
Professional
Supportive


Bring digital media content creators together to develop their ideas
Empower digital media content creators to develop their skills
Give digital media content creators ownership of the projects they contribute to.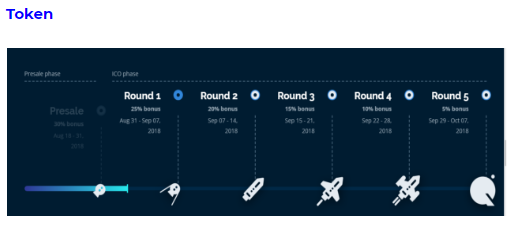 Token: QCO
Platform: Ethereum
Type: ERC20
PreICO price: 1 QCO = 0.0002 ETH
Price in ICO: 1 QCO = 0.0002 ETH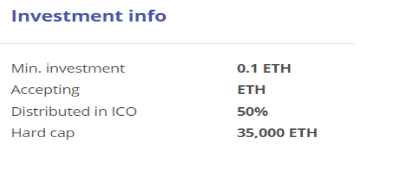 A team of innovators dedicated to helping creative visionaries produce, and profit from, premium digital entertainment.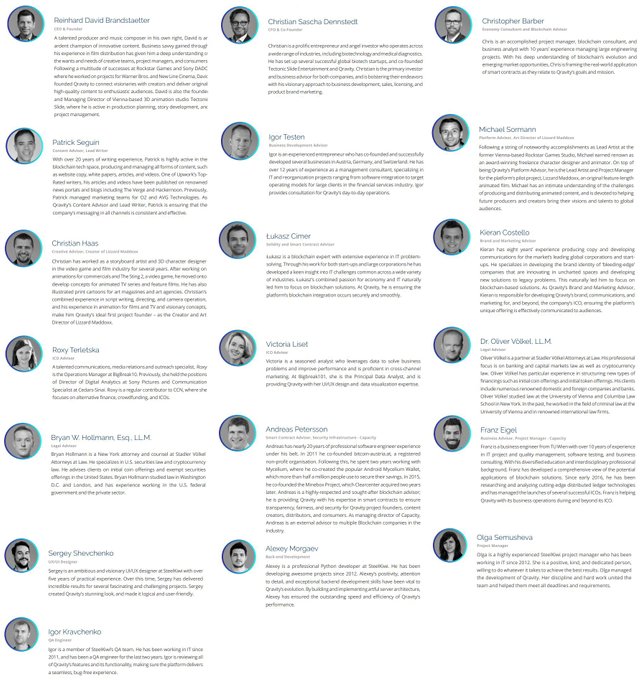 Sneak peek of the Qravity platform