Invest & Save with the Savedroid Crypto Saving App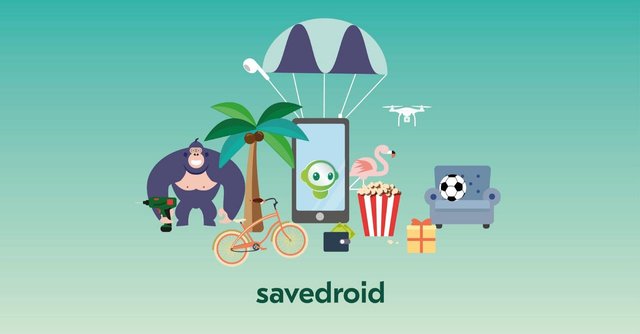 Ask a newbie how his or her journey into crypto has been and you will be greeted with a lot of complaints on how the entire process is difficult from sending money from his or her bank account to a cryptocurrency exchange, purchasing the user's coins of choice and liquidating it when the need arises. Savedroid has taken the pain to create an ecosystem that is built with the users in mind, the newbies and experts alike. A once difficult and complex crypto which has prevented a good number of people from investing in cryptocurrency will become "as simple as taking a photo". The major aim of Savedroid is to eliminate cryptocurrency barriers and make cryptocurrency accessible for everyone and in the process promote cryptocurrency inclusion between different classes of people.

A Simple Yet Effective Crypto Investing and Savings
Keeping track of a user's cryptocurrency portfolio is tasking. It requires cryptocurrency users to download different exchange and portfolio tracking apps which often times offer user experience which range from near miss to okay. Cryptocurrency users have to put up with this and lots more but the Savedroid app users will no longer have to rely on the use of multiple cryptocurrency apps in order to keep track of their portfolio. The Savedroid app will further simplify cryptocurrency investing and saving. With the use of Artificial Intelligence algorithm, users will be able to define their savings goal and set a particular habit which when triggered will prompt the app to withdraw money from the users account to a savings account. Cryptocurrency savings can not be any simpler than this.

Smartphone users who wish to take advantage of the Savedroid app and make their savings goal a reality will download the Savedroid app which is available both on App store and Playstore for iPhone and Android users respectively and start saving right away.
Conclusion
Life shouldn't be difficult and complicated and this is true with Savedroid. Cryptocurrency wide adoption has been marred by its technicalities and complexities, people easily get frightened and instead of making a mistake they play it safe by keeping their funds away from cryptocurrency but thanks to Savedroid, all these are about to be a story of the past. With a one stop crypto exchange solution, wallet and private key handling, users will have peace of mind.

For More Information on Savedroid
Website: https://savedroid.com/
Whitepaper: https://ico.savedroid.com/savedroid-ico-whitepaper.pdf
ANN Thread: https://bitcointalk.org/index.php?topic=2578161
Telegram: https://t.me/savedroid
My Bitcointalk Profile https://bitcointalk.org/index.php?action=profile;u=2193404