ONO Weekly Update: June 16–22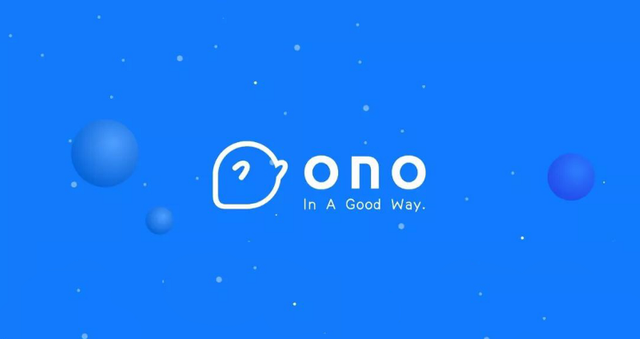 Hi,
Since the closed beta version was launched for two months, the ONO dApp Adventurer Edition has been iterated seven times and more details have been added. The ONO development team will never sleep and work tirelessly to bring the best experience for everyone. There are now 300,000 registered users of the ONO dApp.
ONO, the free, equal, and decentralized blockchain value network ecosystem aims to create an ONO ecosystem that is prosperous and common with ONO's mainnet.
Details of this week's weekly report are as follows:
1. Product and R&D Progress
1.1 This week's product and R&D progress
This week, the ONO 1.8 version has been officially launched. The new version concentrates on optimizing the client experience and repairing multiple bugs. Android users now have the ability to save drafts after editing articles, as well as add friends and subscription switches. At the same time, it optimizes some of the UI and interactive experience.
ONO's mainnet construction work is underway. Under the leadership of Matias Romeo, the development work is underway.
1.2 ONO is expected to launch in V2.0 on July 14
Support the use of International mobile phone and email registration.
Diversified login methods, support for account (phone number or email) + password" login.
Open International real-name authentication, International users can use driver's license or passport for real-name authentication if they choose to do so.
Client support language switching, support for English, Korean display, development;
To improve the account system, users can add mailboxes, mobile phone numbers, and passwords on the settings page. At the same time, the support password can be modified and retrieved, and the account security is further guaranteed. The UI solution has been confirmed.
To restructure and develop IM technology solutions to enhance the experience.
Anti-SPAM optimization, to solve the problem of preventing the same person from sorting of operations related to content behavior, the completion of research and development
Adding friends as a whole for optimization, support for rejection, adding comments, and other functions, the program has been confirmed.
1.3 BUGs fixed on the new version on June 21
The age of the user was incorrectly displayed when adding friends to Android — Fixed
Android long text picture duplicate BUG — Fixed
Bug of iOS nickname verification — Fixed
IOS can like to manipulate on its own articles or stories - Fixed
Bug in iOS long text editing error — Fixed
The incomplete display of IOS personal homepage username Fixed Repairing multiple page texts shows that the BUG is not uniform.
1.4 Next Product Plan
Optimized upgrade of UI experience in the existing version
Fix online version BUG, ​​product function optimization
ONO Home Experience Optimization Upgrade
Landing page supports new user registration
Attract more premium content creators and increase content special editions
Add task modules to complete tasks and get high rewards
The novice guide is about to go online and the white user is clearer.
2 Market progress
2.1 Basic Operation
As of June 22nd, ONO DAPP Adventurer Edition has registered more than 300,000 keynote partners. The ONO development team will never sleep and work hard to bring the best experience for everyone.
ONO dApp International will be launched in mid-July. At present, there are more than 20,000 International users who have subscribed for the beta version.
The ONO Telegram English telegram group has doubled its fans this week.
2.2 Market dynamics
ONO has now opened the cornerstone applications for institutions and for those who have made early contributions to the ONO ecosystem. Within the scope of legal compliance, including but not limited to ONO DAC members, ONO Global Super Partners and ONO Founding Team. The cornerstone hard top is 10,000 ETHs, and over 30,000 have been raised so far, oversold 300%.
The ONO DAPP Android package has been launched on BeeStore, the world's first blockchain app store. Users can directly access the app store and download and install through the beta code.
2.3 Market Activities
On June 22nd, Bashir, head of ONO's International market, was invited to participate in the Silver Lake Salon of the Shenzhen Bay Blockchain. He discussed the blockchain with the paper-based technology Xu Songtao, the founder of Fog Chain, Wang Ming, and Tokenmind AI founder Bao Yu. Let the evolution of information Internet to value Internet.
TechCrunch, the world's largest technology media, will hold a conference in Hangzhou on July 3. Ke Xu is invited where she will share the value-based network ecology of ONO decentralization.
On the International side, the Kazakhstan government will hold a "Global All Around" conference on July 2nd, inviting ONO to participate in part of the blockchain main forum to share.
---
Join ONO:
Become one of the early adopters in ONO by reserving your invitation code today: https://www.ono.chat/en/invite/index.html This is a pre-registration to secure an invitation code, and the code will be emailed to you after July 2018.
Official website: https://www.ono.chat