Win VIP Experience at DBMagazine's Metal and Beer festival courtesy of PRiVCY and Testament.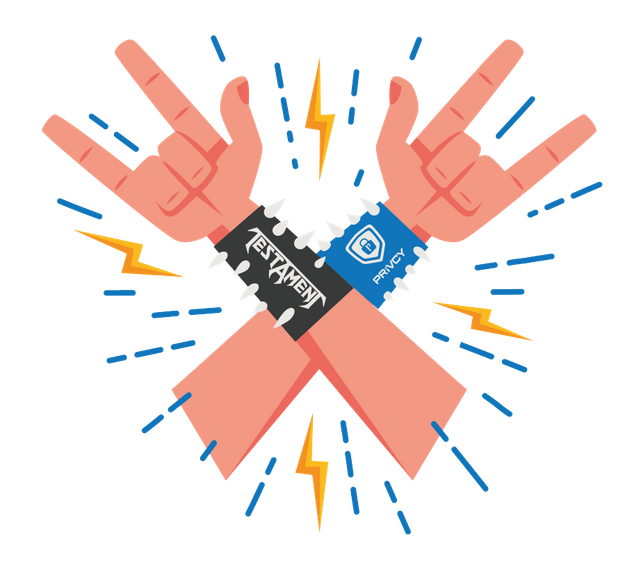 Hey folks... So, PRiVCY, in collaboration with Testament are offering amazing prizes to be won. Whether you're a Testament fan, a crypto fan/enthusiast or actually you just like a freebie, you can enter.
You stand the chance of winning any of 3 unique prizes.
All you need to do is buy some PRiVCY (PRiV) coins to enter.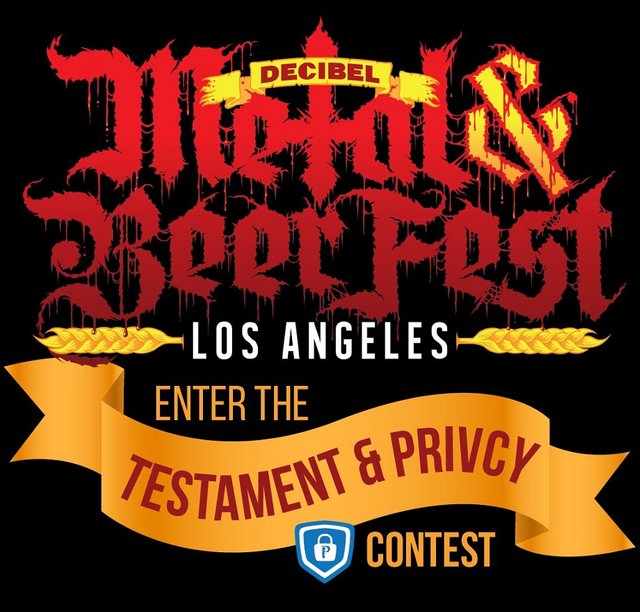 First Prize Package (for the winner AND their guest)
Free meet-and-greet and photos with all five members of TESTAMENT and a pre-show dinner with Chuck Billy and Eric Peterson
Flight and hotel reimbursement up to $750.00 USD, paid in PRiVCY coin (PRIV)! Reimbursement will be made at the festival after the Testament meet-and-greet and valid receipts are presented.
Two (2) free tickets for both festival days and includes free beer tasting ($300.00 retail value)
Two (2) special commemorative TESTAMENT/PRiVCY jackets featuring a unique TESTAMENT/PRiVCY graphic design
Two (2) special VIP backstage passes
The winner and their guest will watch the TESTAMENT show from a special VIP area $100.00 worth of beer tickets to sample the many awesome craft beers on sale
Second Prize
A one-of-a-kind 20 x 10 foot (6 x 3 meters) autographed Testament show banner of The Formation of Damnation album cover that was used on tour with Testament around the world. Many hardcore fans and collectors of Testament memorabilia will covet this second prize more than the huge first prize.
Third Prize
A collection of autographed Testament CDs, vinyl and DVDs from their incredible 35-year discography.
On 4th of November 14:00UTC, 3 entrants with the highest number of purchased PRiVS in their registered wallets will win the 3 HUGE prizes.
Winners will be announced at 14:00UTC on 5th of November, if you're the first prize winner, this will give you enough time to dust your passports and get your gear ready to party with the brotherhood Testament style.
Now go buy your PRiV's and tell your friend to tell a friend and whilst you're here it would be super if you would
Upvote
Comment
Re-Steem this post.
Check the contest official website for terms: http://testamentlegions.com/privcy/
You can purchase PRiV's here https://crex24.com
PRiVCY Links
Website: https://privcy.io
Web wallet sign up: https://privcy.zone/register
BitcoinTalk: https://bitcointalk.org/index.php?topic=4503790.0
Github: https://github.com/privcycoin
Twitter: https://twitter.com/PRiVCY_COIN
Facebook: https://www.facebook.com/PRiVCYCOIN
Reddit: https://www.reddit.com/r/PRiVCY
Instagram: https://www.instagram.com/privcy_official/