IOVO: THE DECENTRALISED FUTURE WE SEEK
Introduction



Today, in modern digital world, at every given point in time, huge quantity of data is being generated. Sometimes, this generated data are stored, transferred and shared even without us having a clue. Our human values are exhibited via this valuable data and when our right as owners and controllers of this data is not acknowledged, the essential value is stripped off us. When this occurs, our operational human capital and capability for profit-generating in our human values via various forms of exchange are made finite.
In order to deal with this pertinent issue, the need for a more robust internet invention became imperative, as it spurred the invention and introduction of INTERNET OF VALUE OMNILEDGER (IOVO). IOVO is one initiative that will ultimately return ownership of that value back to the individual and make provision for storage in safe and secured way.
THE SOLUTION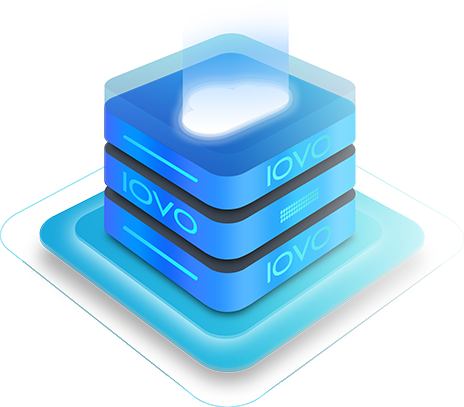 IOVO comes with features that grant sole right to valuable data as an owner. Its features provide storage, monetization in order to shield human capital asset value in the continuous automation of labour and services processes.
IOVO also comes with a feature that provides for a decentralized network database which gives room for user to reap its dividends from collecting, storing and sharing their personal value directly or through countless decentralized apps (dApps).
Omniledger:. This is another name for IOVO's status as a ledger of ledgers i.e. an account record of various account records; a universal global database network acting as a base layer for different decentralized social and commercial applications. IOVO, being an Omniledger will by all means be an infrastructure with growth, security and transparency as it meets the demand for several quantitative value management platforms and dApps, empowering the user, social and commercial utility. With an estimated projection of 70% of all current and future global market dependency on blockchain and DAG technology by 2025, amassed personal data is being acknowledged by IOVO.
Why IOVO is needed?
The rising dependency on data in social and economic spheres is apparent. Data's flow pertaining collection, storage, management, exchange etc., explains the power in politics and economics. Centralizing all data-related processes endangers the right of users and is the origin of the downward slope in human value, at present and in the future. The following reasons highlight the necessities of IOVO:
*Data procreated or garnered by virtually every human is mostly harvested and processed by large organization; individuals are unable to access this procreated data and also have no access to ascertain the fluidity their data usage. To this end, individuals do not obtain passage to the benefit of the generated data when it's been harvested or monetized.
*No doubt, a cumulative universal database where navigating through and making analysis will not be wearisome. IOVO DAG is an all-encompassing network database which provides suitable space for researchers and analyst to access
HOW IOVO WORKS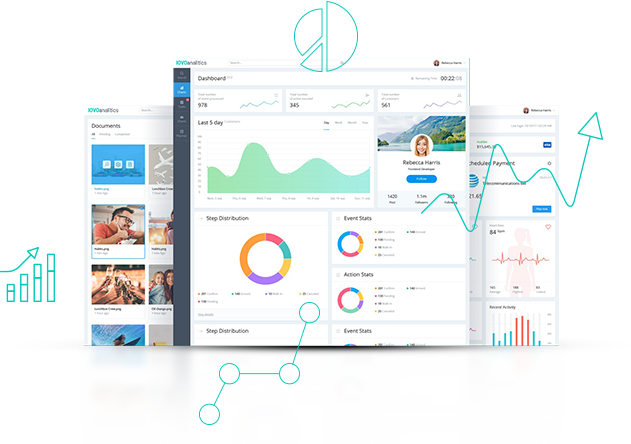 IOVO is a DAG. DAG is the acronym for Directed Acylic Graph. It's designed as a platform for various applications. The basic operations of IOVO are for the collection, storage and security of user data that are shared with applications built on the IOVO DAG. On this platform, user data can only be accessed through the sole user; other user must obtain due consent from the sole user before being granted access. In cases user decide to share data with a third party, such user will be remunerated, so long the data is accessed. It is the prerogative of Users to determine the amount of data that can be accessible by third parties, even as users continue to call the shot. The IOVO also serves as a personal data wallet. IOVO forms a formidable global database that gives room for unrestricted analysis opportunities.
What problem does IOVO solve?
The concept behind the invention of IOVO is to secure complete control over all user's data and how it is shared. The special features of IOVO has given credit to the fact that it is vastly a database network infrastructure, a global registry of various data-related knowledge and a database of all possible scoring scoring scales and information informed obtained from knowledge. IOVO addresses the desires of the following:
A. USER
IOVO provides users with owner's privileges and absolute control over their digital value and privacy. IOVO benefits for users are:
*Data wallet and access to IOVO network.
*Data ownership.
*Data security and transparency.
*Data monetization.
*Anonymity.
B. DApp AND APPLICATION OWNERS
IOVO ensures maximum data security of applications and decentralization application. IOVO also makes easy the monetization process for data and help user grow. The benefits of IOVO to dApp and application owners are as follows:
*Access to a comprehensive global database via wallet.
*Monetization of owned data.
*Data security.
*Acquisition of more users.
*Unmodifiable history.
C. COMPANIES AND DATA ANALYSTS
When it comes to browsing, analysis and inference, IOVO is a very efficient database that meet its demands. Its basic facilities is thoroughly analysis-friendly and loaded with stress free access to external analytical tools. Benefits of IOVO for companies and data analysts include:
*Big data access to complete network.
*Data research and analysis.
*Full anonymity.
*Direct contact with surveyed users.
Secure data storage and unmodifiable history.
IOVO isn't restricted to proffering solutions to parties in the IOVO space, but it proffers solution to weak points in current-generation blockchain and DAG.
IOVO as the largest network of data
The vast diversity of possible application buttresses the notion that IOVO has it's ability to become the world's largest database aggregation. The diversity of data scored within the system will generate visible public and commercial research potential. IOVO creates revenue where large shoot up in analytical capabilities and quality conclusion is visible, which ordinarily, database has no space to become viable. IOVO network on various method for analyzing database that daunting or undo able in a normal concept.
IOVO TECHNOLOGY
IOVO's high level value possesses a great potent system of account and transaction. We would explaining fundamental transaction system even as we would delve into the prime features of IOVO which are:
Account: A pair of cryptographic keys represents an account; a public key, specifically designed as an address and a private key for signing transaction. Every IOVO user has the capacity for management of diverse account via wallet.
Transaction: IOVO's strength is a system exhibiting affordable and swift transaction over accounts. Basically, transaction is struck when USER 1 makes transfer of IOVO coin (IOVO currency) of value to USER 2. Notwithstanding, complex transactions are very possible.
Standard Transaction: This simply means a transaction with some value, v (measured in IOVO coins), and a short (e.g., 125B) message, m. Transactions of IOVO are public, as it can be seen by everyone on the network. However, can at ease make their messages seen using this same feature to privately send to other users by encrypting with the recipient's public key as the user can decrypt the message using the private key.
Extended Transaction: In this case, transactions have tag attached to the script. This script with data creates access for the creation and processing smart contracts between users. Users can use scripts and their data via mechanism of scorings.
Gas: The introduction of gas-based system which is so much like Etherum essentially to deal with lengthy transaction. One could ascertain the level of difficulty for an extended transaction when measured by the units of the gas which must pass through heat (to burn) so as to perform virtual machine operator.
*Blockchain: As known to us, this is a layer of necessity in tradition cryptocurrencies e.g. Bit coin and Etherum. All transaction blockchain are merged block that would appear on a public ledger. The miners who put to use their computer power to perform some computation. This process of verification is called proof of work (PoW).
Scoring: This is pivotal in the administration of scoring as every scoring has a user-generated guideline for the assembling of user data.
Scoring Manifest: Is a designated document made with scoring. A new scoring can be made to be into publication by any user at any given time.
Decentralized Application (dApps): IOVO's core specialty is to serve as fundamental for the construction of decentralized app (dApps). This is one reason a large percentage of users don't subscribe to IOVO because its less ability. They prefer the use of less complicated dApps made by other network users. It is possible for developers to create new scoring with dApp or make use of one or more scoring already on existence.
Token: IOVO gives room for creation of token coins on its platform. It is very possible and convenient for dApp developers to create new token with dApp or make do with an existing token. An author of a token will have to state the rule overseeing how it will be distributed, traded etc.
Wallet: users of IOVO oversee their assets on this platform using the IOVO wallet as this is only what identifies and grant user access to their funds (IOVO coins token) as well as data that can be accessible on the network. IOVO wallet has been designed in such a way that it is able to manage plural accounts, giving room for users to make use of various accounts for various applications.
Limitations of existing DAG-based cryptocurrency
In recent times, the popularity of DAG as a novel approach is capable of replacing blockchain has been massive. The DAG-based objectives are in various groups; one of such objective is the single-transaction DAGS. This single-transaction DAG makes every transaction a node in graph. Nodes are usually to be approved twice or more transaction. Task as this are usually carried out by an edge Prove of work (PoW). However, DAG system built in this manner are prone to the following indisputable limitations:
*Lack of strong motivation to broadcast.
*Ease of 51% computing power attack.
*Lack of computing power for smart contracts
*Minimal data storage.
*Risk of potential attack.
Security and privacy on IOVO
DAG security
The security architecture of the IOVO DAG has the fukk assurance of blockchain. Transaction on this verifiable by validator. As long as a huge chunk of the validator are sincere, there will be no manipulate of history on DAG and "Doubled-spending transaction.
Encryption: Every single data in IOVO is encrypted with the use of public-key encryption. This is done to restrict inappropriate access to data; only an owner of private key is able to decrypt an encrypted data. Fabricating counterfeit signature is not obtainable.
Privacy: users of IOVO are always identified by public keys. History of transactions on IOVO are very traceable though it is not possible to link directly directly to personal user, since it is fictitious. However, in cases where users desire to share their data publicly, there addresses are made public. Users are also capable of controlling numerous accounts with public and private purposes using IOVO data wallet.
Quantum Security: security in technology is of utmost importance and as, such, the priority of inventors and users of inventions. Much attention has been drawn to security to resist attack targeted to DAG with the use quantum computers. As at this, quantum computers are not in use, however, there is a possibility of it being in use shortly. In the eventually of the use of quantum computers, numerous current-generation cryptographic knowledge cracked at by a sophisticated quantum computer. To prevent such occurrence, IOVO is making use of post-quantum lattice-based encryption after due learning with error (LWE) which has proven to be an efficient security and resistance against quantum.
Proof of value: IOVO has gone steps ahead in developing the idea of proof of value. Users of block are rewarded and given incentives for high value maintenance; this also ends the pattern of depositing money in other to generate more money.
TOKEN METRICS


ROAD MAP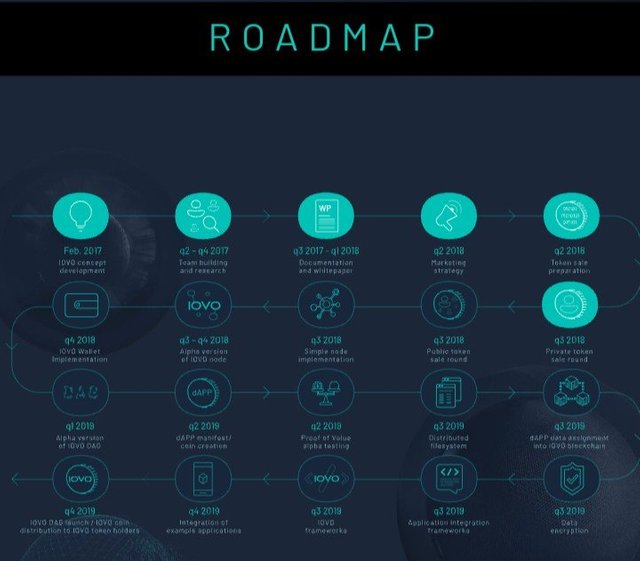 CONCLUSION
After studies of components that forms the IOVO, ranging from stability, security and performance. These are reasons for believing in IOVO futuristic plan:
*Multi a blockchain DAG
*Proof of value.
*Public key cryptograph.
*Lattice-based encryption.
Official resources of the IOVO project:
WEBSITE: http://iovo.io
TELEGRAM: https://t.me/iovoledger
WHITEPAPER: http://iovo.io/assets/whitepaper.pdf
ANN THREAD: https://bitcointalk.org/index.php?topic=4509519.0
FACEBOOK: https://www.facebook.com/iovoledger
TWITTER: https://twitter.com/iovoledger
MEDIUM: https://medium.com/@iovo
REDDIT: https://www.reddit.com/r/iovo
YOUTUBE: https://www.youtube.com/channel/UCLFMzHnLxhhxaDSY7GZ4Y6A
GITHUB: https://github.com/iovoledger
AUTHORSHIP:
MY BITCOINTALK USERNAME: promudy
MY BITCOINTALK PROFILE LINK: https://bitcointalk.org/index.php?action=profile;u=2050345
MY ETH ADDRESS: 0xc1F5ac9C8b7F8A3FadE6C65E903ab94467a431EE