JAVVY: BUILDING A WORLD WITH A DIFFERENCE
Little wonder why the world is transcending from the era of centralisation practiced by our antecedents? This is as a result of the progression of technology from the typical system that has ruined businesses, communication, education and security to a system where security, convenience, and ease is assured.
WHAT SYSTEM IS THIS?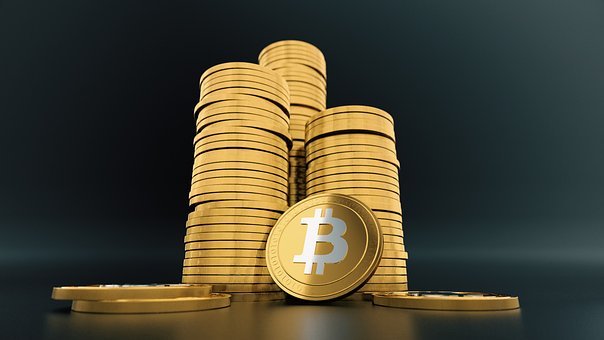 The system is one the world is slowly reckoning with and it no other but blockchain technology. This technology has drawn a line in the modes of transactions in business deals, communication, and security. This blockchain technology is not new as it existed about a decade ago but was not utilized until this recent era where adoption came into play. However, it is stated by an analyst that the world is yet to see a 100 % adoption of blockchain technology. So for you reading this, you are amongst the first set of people to make up 10 % of the world's adoption which makes you a pioneer. The interesting bit to know about early adopters of this technology is the fact that they will live to show the world how much this system can bring. Without further deliberation, we will look into the topic of today. This project is a pacesetter that is saddled with the responsibility of making a difference in the world today and it is no other but JAVVY!!
WHAT IS JAVVY?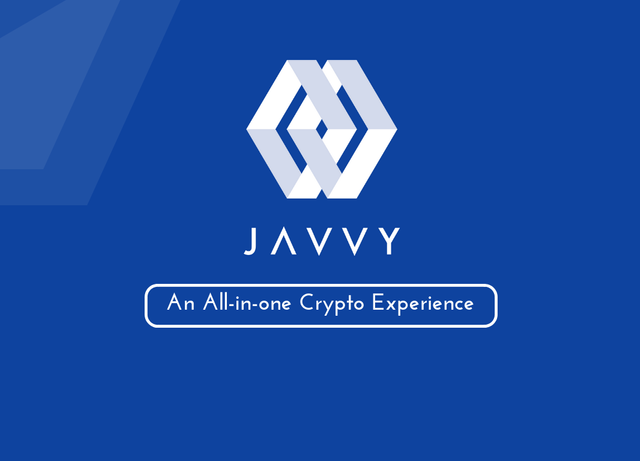 Blockchain era has seen a number of cryptocurrencies and research has it that there are thousands of cryptocurrencies in the world today that we are slowly losing track of them all. As many cryptocurrencies are available today, there are very few wallets that can conveniently protect the tokens of investors. Asides this major challenge, it is also known that traders and investors have suffered from the drawback of not being able to buy, sell and store cryptocurrencies effortlessly. It is with this in view that the Javvy project is birthed and brought to the limelight.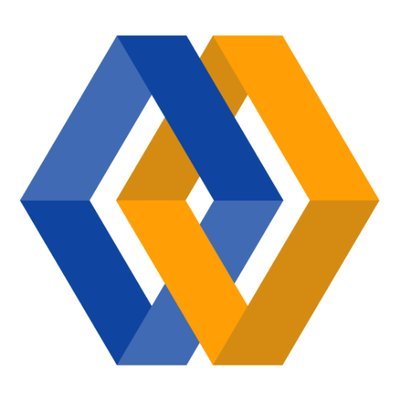 Are you tired of creating multiple accounts on various exchanges/trading platforms? Have you envisioned a blockchain sphere that permits you to trade from just a single wallet? Javvy got you covered!
Javvy is a universal cryptocurrency wallet that fuses various cryptocurrency exchanges into a single comprehensive platform. This implies that all top tier exchanges are unified in just wallet and we are just a click away to logging into binance, bittrex and kucoin site without the need of logging into various websites. This solution gives the user a platform to easily monitor trade, store tokens and make trades at his convenience.
THE FEATURES
Javvy has a number of features that gives it an edge in interoperability and ease in usage. The following are the features of javvy wallet;
JAVVY WALLET
A blockchain wallet is a storehouse for all cryptocurrencies, as the bank account and its detail is to centralised banking, so is the blockchain wallet to decentralised exchanges, Javvy provides a wallet that has a solid back up; such that, a user has the ability to back up his or her wallet and in the case of a missing gadget (phones, computer etc), the user can easily recover his or her wallet. This serves as a life long security for users. Also, javvy wallet has the hold various cryptocurrencies at a time, this is as far as convenience goes in blockchain technology. All existing and new portfolios can be viewed, held and managed on the javvy wallet.

A fully decentralised system that has the ability to be fully functional when you are online and is offline when you are offline. You have no fear of storing your private key online as is obtiainable in all exchanges. The Javvy wallet grants you an opportunity to be offline and your wallet is offline.

Javvy is available for all software and can be downloaded from playstore at no extra charges. There is No hidden fees for download and the user interface is friendly and interoperable.
THE TEAM
A look at the team behind the amazing project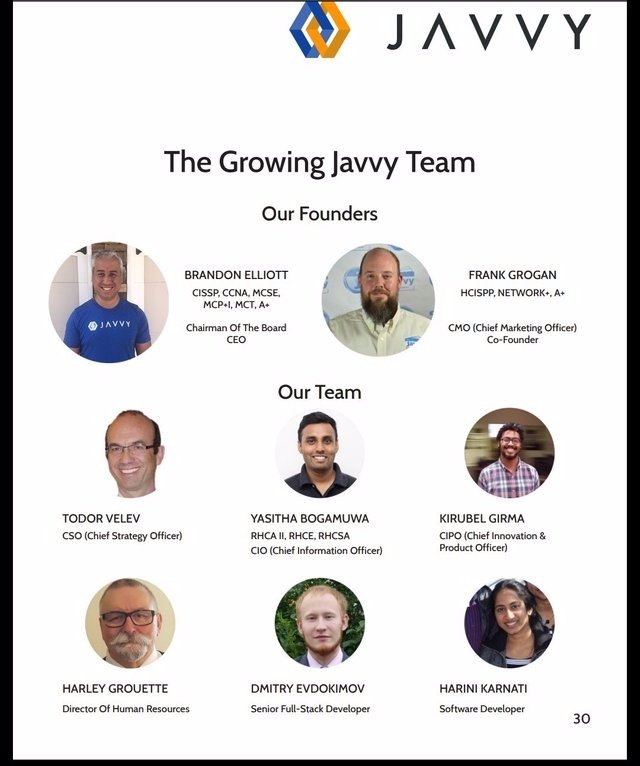 ICO DETAILS
Token: JVY
Platform: Ethereum
Type: ERC20
Total Supply: 333, 333, 333 JVY
Token for sale: 100,000,000 JVY
Price in ICO: 0.0857 USD
Soft cap: 1000 ETH
NOTE
The token sale is still one as the Javvy ICO is LIVE! You don't want to miss this opportunity!
Website: https://javvy.com/#Home
Whitepaper: https://javvy.com/wp-content/uploads/2017/09/javvy_crypto-solution-white-paper.pdf
LinkedIn: https://www.linkedin.com/company/javvy
Twitter: https://twitter.com/javvycrypto?s=17
Reddit: https://www.reddit.com/r/javvy/
Bitcointalk: https://bitcointalk.org/index.php?topic=2216370.0
BOUNTY0X ID: yudee