Ledger Nano S Portefeuille Matériel (Hardware Wallet) de Crypto-monnaies Multi Devises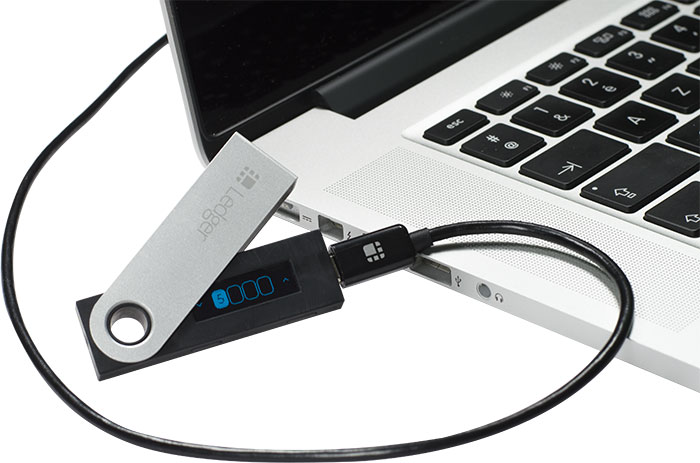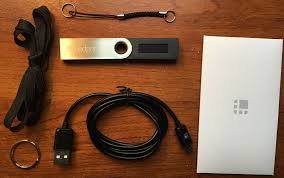 The chip makes it possible to secure your private keys offline on your device, and to carry out transactions in your cryptocurrency via dedicated applications. Send and receive your payments, check your accounts and manage multiple addresses for each currency from the same USB device. Nano S also supports the FIDO Universal Second Factor standard which simplifies the authentication process for compatible online services (GMail, Dashlane, Dropbox or GitHub).
The device connects to any computer via a USB cable (included) and has a clear display, which makes it very easy to configure and perform all your transactions. Ledger Nano S supports Ark, Bitcoin, Bitcoin Cash, Dash, Dogecoin, Ethereum, Ethereum Classic, Expanse, Komodo, Litecoin, PivX, PoSW, Ripple, Stratis, Ubiq, Vertcoin, Viacoin, Zcash.
Unsecured cryptocurrencies left on an online exchange, an online wallet, a home appliance or a mobile phone can potentially be hacked or "lost" without any means of recovery. The Ledger Nano S offers a totally secure way to protect your valuable cryptocurrencies and protect them from attack. Transactions can not be falsified. Your private keys are never exposed.
Operations are isolated within your physical portfolio within a state-of-the-art secure element locked by a PIN. Even if you lose your device, your accounts are saved on a 24-word recovery sheet that you create. Easy restore on any Ledger device or compatible portfolios.
Contents of the box: Ledger Nano S, USB connection cable, key ring, neck strap, instruction sheet, card for recovery phrases (passphrases). VAT invoice available.