The Blockchain Based Cyber Security Solution
INTRODUCTION
With the problem of security hacks and attacks in the rise all over the globe, there is constant fear in the hearts of people and firms in the I.T industry — fear of getting their systems attacked or their activities disrupted.
Information Technology is applicable in almost every other industry such as Health, Business, Governance, Engineering and so on. In the lat decade or so, a lot have been achieved in terms of implementing information innovations into everyday life and industrial operations.
Nonetheless, security has always been an issue. The more Cyberattacks are being controlled or prevented, the more criminals debxie new strategies and find new loopholes to perpetrate their crimes.
A big challenge is the fact that not many company personnel have enough significant idea about protection of the cyberspace. So, they usually need an expert to help tackle those issues for them.
Wouldn't it be nice if there's an independent tool by which we can solve or prevent cyberattacks without the need for non-experts to compulsorily get the knowledge too or without the constant need of experts?
HackenAI app is that solution!
WHAT IS HACKEN-AI?
Hacken-AI is a solution to cyber-security and attacks issues that firms or clients can make use of with the need of having cybersecurity experience or know-how. Hacken-AI was created by Hacken Cyber-security platform team as a reward in line with their efforts towards giving back to the Hacken Community for all the trust and support they give to Hacken.
HackenAI is a single software application that carries the Hacken professional experience and expertise in cybersecurity; collaborations and partnership; and tokenomics. This app is believed to be capable of disrupting, for good, the cybersecurity market. It works on various devices and operating systems.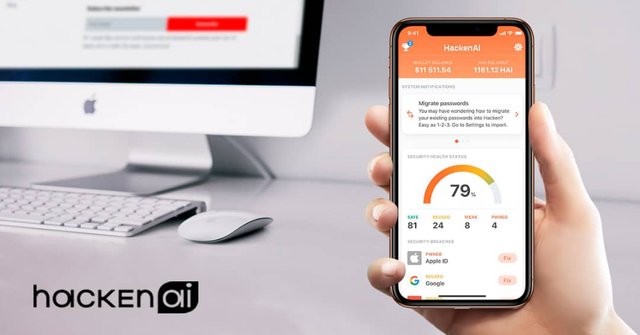 WHY HACKEN-AI?
Of course, Hacken-AI is a solution! That's the first reason. A solution is always to address certain problems. Without a problem, there's no need for a solution.
Just as the best way to tackle health issues is by prevention (and not cure), preventative measures are very important aspect of cybersecurity and is better and more beneficial that solving (curing) cyberattacks. Preventative measures in cybersecurity are important for the following reasons:
A. RISING OF DIGITAL ASSETS
For many years now, financial institutions and governments have been taking responsibility for the protection of their assets and data, as effectively as they can. Nonetheless, technology keeps advancing and markets keep broadening, bringing about the need for handling increasing amounts of digital assets and important personal data. These data and assets require secure protection and prevention against cyber-attacks. As the world advances into a deeper reality in the digital sphere, digital assets are receiving a lot more in terms of the number of people who now consider holding them.
Hence, the risk of cyberattack is higher, which suggests greater need for it's prevention.
B. CYBER THREATS IS HINDERING MASS ADOPTION OF CRYPTO-CURRENCIES
Crypto-currencies are becoming increasingly inevitable in the world, yet, there's been some hinderance in its mass acceptance and adoption due to increasing security threats and hacks. Hence, if there is a solution or tool that directly prevents cyber-attacks by preventative measures, the digital world will become better.
DIGITAL MARKET NEEDS
In short, these are the needs in the digital market in relations to security. They include:
Cyber-Hygiene Education
Prevention of Breaches and Intrusions
Cyber-Security Incident Response
CONCLUSION
HACKEN-AI'S SOLUTION
Hacken-AI application provides clients or firms with solid preventive security without them having or requesting professional Cyber-Security know-how.
Hacken-AI achieves this by providing the following features:
Cyber Bootcamp (Account management, antiphising and privacy, etc)
Efficient Password Manager
Two-factoe authentication
VPN service
Digital Asset Viewer/Tracker
News and Industry alerts
Compromised Accounts monitoring
Non-custodial crypto wallet
Secure storage and cryptoexchange ranking (CER), etc
And so on.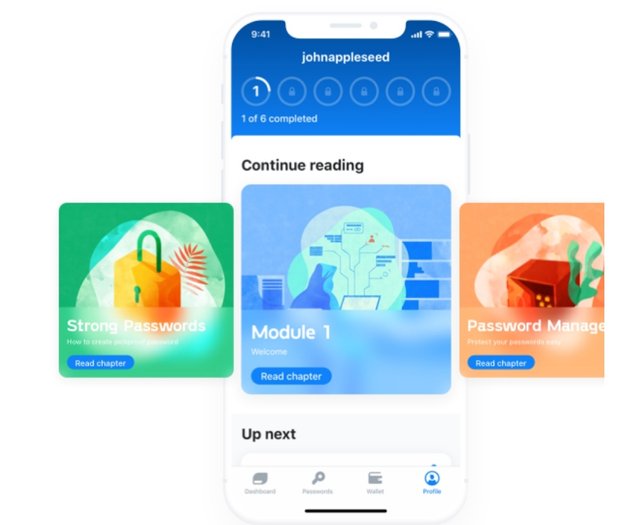 For Mor Information Visit
website: https://hacken.ai/
Twitter: https://twitter.com/hackenai?lang=en
Facebook: https://www.facebook.com/HackenAI
Telegram: https://t.me/hackenai
Papers:
Whitepapper: https://hacken.ai/content/hackenai_whitepaper_v1.0.pdf
Light paper: https://hacken.ai/content/hackenai_litepaper_v1.0.pdf
Written By:
BTT username: Msydudu
Profile Link: https://bitcointalk.org/index.php?action=profile;u=2399433